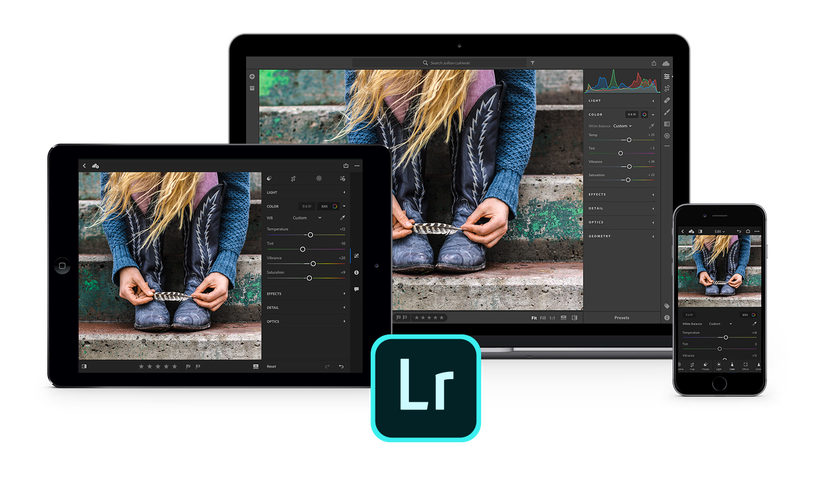 Adobe has undergone some massive changes to its product lineup with a clear shift in focus from local catalog based system to the cloud. While Lightroom mobile has existed for some time, it prioritized a desktop based workflow the ability to make subtle changes and exports from your mobile devices. Adobe has now renamed the traditional Lightroom CC we all know and love to Lightroom Classic, which by name alone makes me feel dated when using it. The new Lightroom CC incorporates a radically refreshed design that honestly feels like a tablet app migrated for the desktop. With this new interface, adobe can maintain an almost identical look and feel across your computer, the web, and mobile device. If you have any questions I didn't answer, just throw a comment below and I'll hit you up with an answer. So let's dive into the new Lightroom CC and take a hands on approach to importing, editing, and exporting.
Let me preface this with a reminder that this is NOT Lightroom Classic and there is more than an interface change at work. Lightroom CC is a single catalog with organization based on albums, date, and keywords. Creating a new album is done from the left panel and simple enough. You can quickly add photos and chose the album you would like to house those images. But don't expect any fancy keywording, dating, renaming or really any other options during import. You can create folders and moving images between folders is as simple as drag and drop. Using the D key still brings you into the develop module (now called detail), but other than the traditional film strip on the bottom, things look very different. Going through the edit process, you won't find a histogram, curves, or other detailed color controls but most of the traditional editing controls are still here and work the same way. Thankfully the healing brush is still here but we still are not getting photoshop level editing and unless you find a simple object on a plain background, you are probably going to end up in photoshop. I never had issues doing a simple edit on my images but if you are used to complex color and curves adjustments, better keep that Lightroom Classic shortcut handy. Some positive notes are that these same controls are not only available on mobile devices and on the web, but the automatic syncing between devices makes for one of the most powerful methods of editing on multiple devices.
In case you were also a fan of elaborate export settings with presets for every social media platform, you might be a bit disappointed to find 2 standard preset sizes, small & large, and a single custom option allowing you to define the longest edge. It's extremely basic for a desktop application while being on the advanced side for mobile devices. In case you were wondering the small jpeg outputs to 1024px on the longest edge.
From a desktop point of view, I found it difficult to get excited with the new Lightroom CC with extremely limited functionality and some missing features I used all the time. On the flip-side, I'm absolutely on board with a powerful editing app for mobile devices and the automatic syncing between them. With automatic key-wording, intelligent search, and an automated system for deleting local images to keep file space to a minimum if you so desire. It's also included completely free with your existing creative cloud photography plan with 20GB of storage and you can bump that up to 1TB of cloud storage for just $10 more per month.
Calling all HuffPost superfans!
Sign up for membership to become a founding member and help shape HuffPost's next chapter
This post was published on the now-closed HuffPost Contributor platform. Contributors control their own work and posted freely to our site. If you need to flag this entry as abusive,
send us an email
.