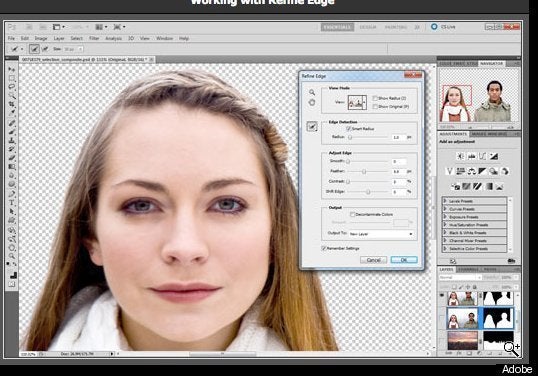 Adobe launched the latest iteration of its Creative Suite software, Creative Suite 5 (CS5), which includes a new version of Photoshop, among other features.
But is it worth shelling out between $1,299 and $2,599 for CS5 (or $699 for Photoshop 5)? We've got a round-up of some of the early Photoshop 5 reviews and .
CNET writes Photoshop CS5 "far exceeded that low expectation," adding, "Photoshop CS5 brings a number of high-profile features for photographers, artists, and the broader designer market that uses the software."
Digital Photography Review provides a detailed walk-through of the new features, which include improvements to the Lens Correction, Refine Edge, and High Dynamic Range (HDR) tools.
MacWorld, which offers screenshots of the new program, calls Photoshop 5 and CS5 "packed with new features and technology improvements."
Technologizer's Harry McCracken deems the updated Photoshop 5 features "not merely cool but extraordinary."
PCMag praises Photoshop 5, saying it is "a shoe-in for PCMag's Editor's Choice award:" "Photoshop CS5 may not be a must-have revision for every user, but it's an outstanding, easy-to-use, and--yes--magical release that shows Adobe isn't yet done changing the game. "
The Associated Press highlights some of the new offerings: "Creative Suite 5 includes an upgrade of the Photoshop software that makes it easier to detect the borders of images within a photograph, among other new features. This could come in handy when trying to delete or move an image of a person from a photograph. Typically, detecting just where a person's hair strands end and the background begins is a painstaking process."
Popular in the Community