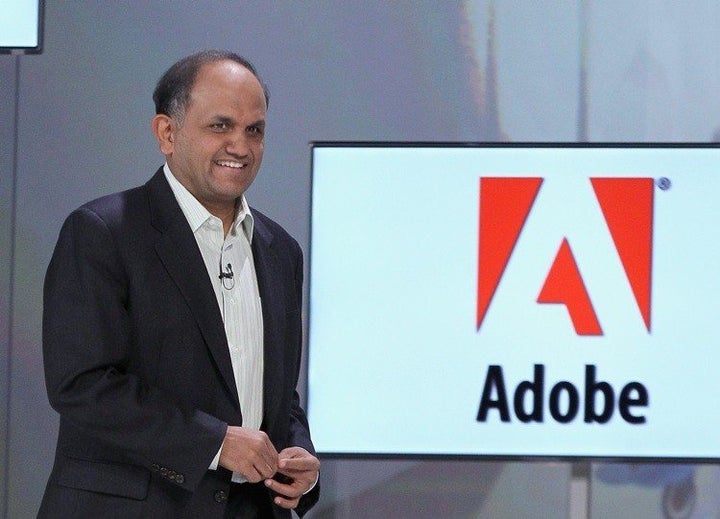 Adobe CEO Shantanu Narayen took the stage at All Things D's annual conference in Palos Verdes, California, and spoke to his company's goals within the evolving web. He also spent a good deal of time defending Flash, Adobe's widely used and heavily criticized multimedia software.
Host Walt Mossberg grilled Narayen about the quality of Flash-based video on Android devices. But Narayen insisted that "Flash is really a small part of the company."
Nevertheless, Narayen assured the audience that Apple's famous feud with Adobe is as good as dead.
Shortly after the release of the iPad, Steve Jobs came out strongly against Flash and stated that the platform was not fit for use on portable devices, in particular Apple's iDevices, which block Flash content.
But Narayen, at the D9 conference on Thursday, told Mossberg that Apple's disapproval of Flash had less to do with quality and more to do with Apple's "business model."
"It's control over the app store that's at issue here," Narayen told Walt Mossberg, according to All Things D. We allow people to author once and get as wide as distribution as possible. ...If you build in Flash, you can run the apps on other platforms."
However, he noted that Flash developers aren't blocked from distributing their content through Apple to Apple customers. For example, Narayen pointed out that developers may use Adobe's AIR software as a bridge between the Adobe and Apple platforms.
"If you can build apps using our tools, and if you run it through AIR, it can be in the App Store," said Narayen.
Narayen also said the advent of HTML 5, a new web standard that integrates support for videos into web pages, will be a boon to Adobe.
"We welcome the evolution to HTML 5, and are actively contributing to it," he stated.
"At the end of the day, where Adobe makes its money is through our application tools, as well as our solutions, (and) being able to make that content and measure that content and manage that content," he went on to say, according to the Wall Street Journal.
Calling all HuffPost superfans!
Sign up for membership to become a founding member and help shape HuffPost's next chapter