WASHINGTON -- Adolphus Busch IV, heir to the Busch family brewing fortune, resigned his lifetime membership in the National Rifle Association on Thursday, writing in a letter to NRA President David Keene, "I fail to see how the NRA can disregard the overwhelming will of its members who see background checks as reasonable."
The resignation, first reported by KSDK, came a day after the Senate rejected a series of amendments to a gun control bill, including a bipartisan deal to expand background checks for gun sales. The NRA had vigorously opposed all those measures.
"The NRA I see today has undermined the values upon which it was established," wrote Busch. "Your current strategic focus clearly places priority on the needs of gun and ammunition manufacturers while disregarding the opinions of your 4 million individual members."
Reached for comment on Busch's resignation, NRA spokesman Andrew Arulanandam told The Huffington Post, "We disagree with his characterization, but we wish him all the best."
Busch joined the pro-gun organization in 1975 and has spoken before of his love of hunting. But the NRA has moved in a direction that Busch would not follow. "One only has to look at the makeup of the 75-member board of directors, dominated by manufacturing interests, to confirm my point. The NRA appears to have evolved into the lobby for gun and ammunition manufacturers rather than gun owners," he wrote.
Busch told Keene, "It disturbs me greatly to see this rigid new direction of the NRA." He singled out the gun lobby's reversal of its 1999 position in favor of universal background checks, as well as its opposition to an assault weapons ban and a ban on high-capacity magazines. "I am simply unable to comprehend how assault weapons and large capacity magazines have a role in your vision," he wrote.
"Was it not the NRA position to support background checks when Mr. LaPierre himself stated in 1999 that NRA saw checks as 'reasonable'?" Busch wrote, referring to NRA CEO Wayne LaPierre's testimony at a Senate Judiciary Committee hearing in the wake of the 1999 Columbine High School shooting.
At that time, LaPierre said the NRA believed that universal background checks were a "reasonable" choice. The group even took out ads in major newspapers that read, "We believe it's reasonable to provide for instant background checks at gun shows, just like gun stores and pawn shops."
One week after that hearing, LaPierre rolled out the same argument that he would use 14 years later to attack President Barack Obama's gun safety proposals -- namely, that until the government prosecutes more background check violations, there is no point in expanding them.
CORRECTION: An earlier version of this story stated incorrectly that Adolphus Busch IV had resigned his membership on the NRA board. Busch was not a member of the board.
Before You Go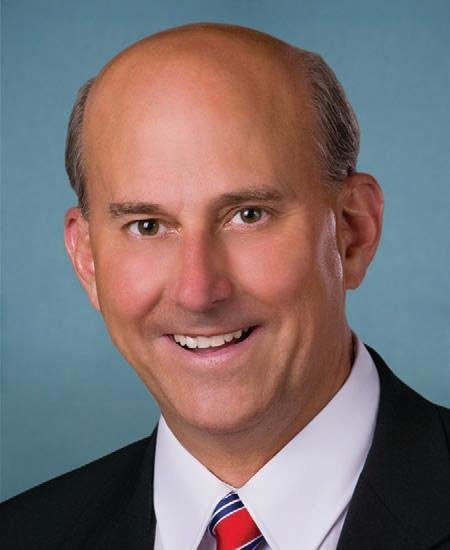 People Who Want More Guns In Schools
Popular in the Community