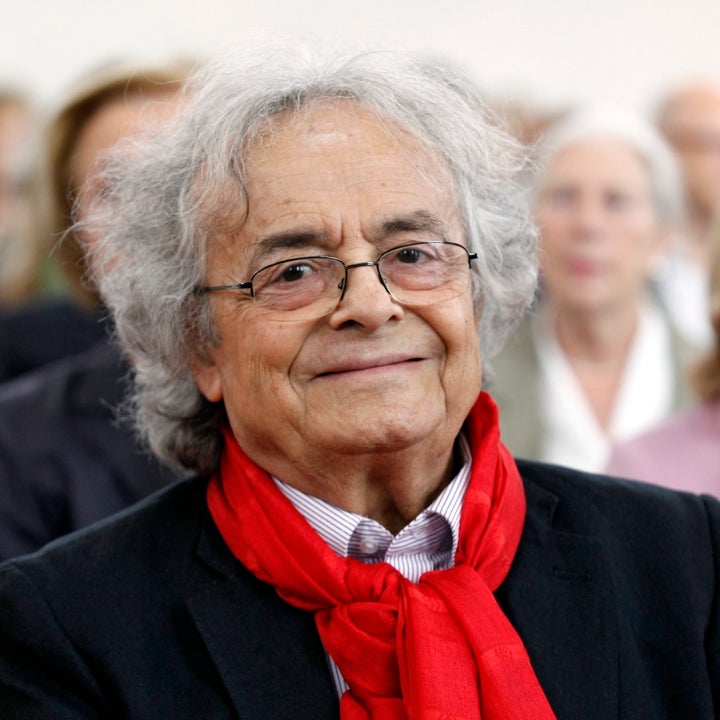 While a number of American dark horses appear on potential contenders for this year's Nobel Prize For Literature list, from DeLillo to Bob Dylan, the current favorite among gamblers is an elderly Syrian poet.
The prize is announced on Thursday, with its recipient chosen in secret by members of the Swedish Academy. So why is Ali Ahmad Said Asbar being tipped for the $1.4m award?
Now aged 81, Asbar recited a poem for the then-president of Syria when he was only 17, and, funded by scholarships, has been writing ever since. But when magazines began rejecting submissions under his name, he chose a pseudonym that he still goes by today: Adonis.
What is it about Adonis that makes him a likely candidate.
First of all, he's a poet. According to The New York Times, the medium is thought to be "under-represented among Nobelists lately." More notable than his form, however, is his content. Controversially outspoken, he is an equal-opportunity critic, encouraging revolution while lamenting the death of Arabic culture.
In his "Introduction to Arab Poetics," he wrote, "Modernity in Arab society has continued to be something imported from abroad, a modernity which adopts the new things but not the intellectual attitude and method which produced them." To illustrate his cultural concerns more metaphorically, Adonis composes poems that fuse Eastern and Western thought. He is, The New York Times says, "as apt to cite Jim Morrison as the Sufi mystics."
Adonis' appeal also stems from his political involvement. It's no secret that the Nobel committee favors altruism, as Alfred Nobel himself claimed to seek "the most outstanding work in an ideal direction." And while some whisper that this could be the year for notorious recluse Thomas Pynchon, it seems likely that a more socially-minded writer will prevail.
Adonis would be a timely candidate, as his poetry coincides with the recent Arab Spring protests. In a March edition of the newspaper Al Hayat, the writer commented on the demonstrations: "Is it not an inhuman tragedy to continue this mad rush for power and dominance over this Arab land? Is it the weight of history? Is it the cunning of reason? Or is it the cunning of this land itself?"
Though saddened by the state of Syrian politics, he wasn't surprised. Adonis' political involvement extends back to 1955, when he was imprisoned for his membership of the Syrian Social Nationalist Party. Upon release, he relocated to Beirut, but in 1980 had to move again for political purposes. The Lebanese Civil War led him to Paris, where he taught Arabic at the Sorbonne and became fluent in French.
The LA Times also claims that Adonis' "benefit of years" makes him a likely candidate, but only one of the last ten winners has been over eighty years old (Doris Lessing in 2007), and the median age of winners since 2000 is 67. However, Adonis isn't even this year's only octogenarian being talked up for the prize--the author with the second highest odds, according to Ladbrokes, a British betting facility, is 80-year-old Tomas Tranströmer.
Calling all HuffPost superfans!
Sign up for membership to become a founding member and help shape HuffPost's next chapter