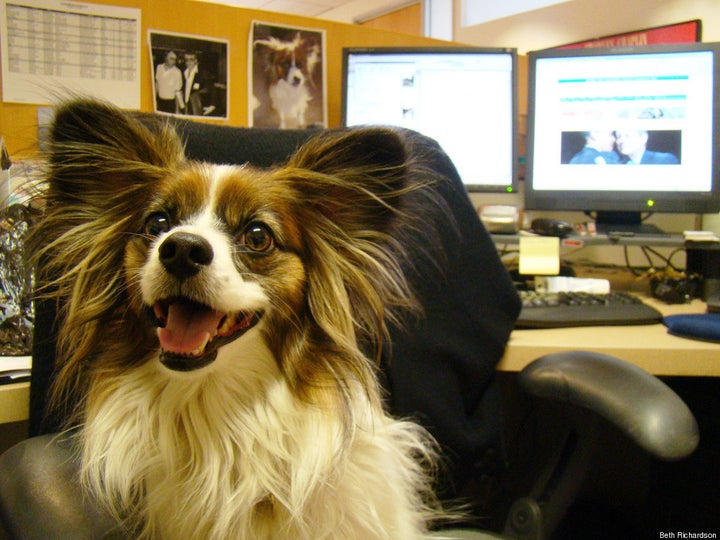 Wednesday, August 12, marks the first-ever Adopt-A-Less-Adoptable-Pet Day, which Petfinder.com designated to heighten awareness about an issue that many people outside of the animal welfare industry never knew existed. While it is common knowledge that all homeless animals are in need, not everyone realizes that some pets historically and inherently have more difficulty getting adopted than others.
Over the years, animal welfare professionals have seen countless adoptable pets get looked over for a variety of reasons, whether cosmetic or because of personality traits. While of course we encourage adoption of all animals, it is heartbreaking to see wonderful pets staying in shelters day after day, year after year -- just because they are too large or too shy, have broken limbs, are a maligned breed or are the "wrong" color.
Last month we surveyed our network of members, which has now grown to more than 12,600 shelters and rescue groups across North America. What we found was very distressing -- 96 percent of shelters and rescue groups currently have adoptable pets for which they are having particular difficulty finding homes.
The numbers from the survey astonish us. For example, 43 percent of Petfinder.com members said that they have had some pets listed on Petfinder.com for one to two years. Roughly another 20 percent have had pets listed for longer than two years -- some noted they have had homeless pets for up to five, even seven years.
Also according to the survey, old age/senior is the No. 1 reason a pet has difficulty getting adopted (33 percent agreed) and, even when not the No. 1 reason, 77 percent of our respondents said it was a factor.
In truth, senior pets often make great additions to the family -- especially for those that are constantly on-the-go. They tend to demand less time and attention, and many have had previous training, are housetrained and know basic commands.
Having medical problems is the second most common factor in being considered "less adoptable." In fact, 61 percent of shelters and rescue groups said medical issues can cause a pet to be overlooked. Pets with these conditions can sometimes be viewed as more difficult to care for, but many medical problems can be treated very easily. In fact, many shelters and rescue groups will send adopters home with the necessary medicine for their new pets.
The survey also found that:
- 40 percent of shelters and rescue groups said animals that are too large are often overlooked.
- 43 percent said that color plays a part.
- 47 percent said that shy pets are overlooked.
Other reasons include:
- The animals can't live with other pets.
- People are breed prejudiced.
- The pet isn't housetrained.
- The pet is blind or deaf or has other abnormal physical traits.
While we know that puppies and kittens will always be the most popular adoptable animals, we hope to shed light on the fact that this is not just a preference issue; it actually costs lives of amazing animals. If only one person recognizes this day as a reason to look at the large, dark shy animal in the back of a kennel and forms a connection, we have achieved our goal and saved a pet's life.