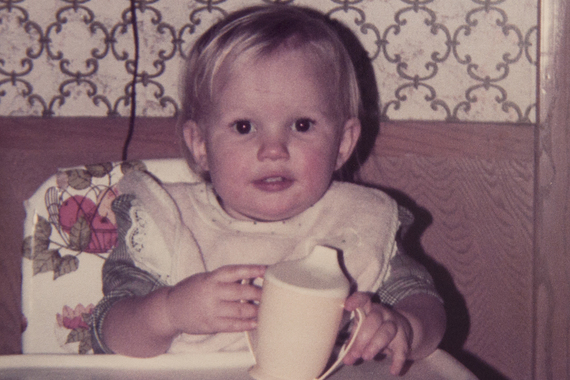 When I tell you that my parents love me, I mean it's the kind of love that is impossible to quantify or measure in any sort of tangible way. My entire life, I have known this love.
"We chose you, and we love you so much."
I have heard these words since I knew what they were. They have been engrained into my very being for as long as I can remember. Me... chosen.
While I know that many parents choose to have biological children, for me, it always felt different because on my first birthday, I received the best gift I have ever been given: parents. On June 27, 1984, I was adopted by the most loving, wonderful people I have ever known.
One might think that knowing this kind of unconditional love would make it easier for a person to tell their family that they're transgender, but in some ways, I was at odds with telling my parents that the little girl they'd chosen was really a boy.
After many months of anxiety, I finally told my mother, and of course - she still loved me unconditionally. It's been an adjustment for my family, sure. But there is not one member of my family that has not only accepted, but celebrated the person I am. In fact, you could say that my family's love was one of the things that inspired me to create The Transcending Gender Project. Every single person should be not only accepted and embraced but even celebrated by their family, friends, and loved ones.
So in January 2014, I began a project I'd been planning for several years. I began photographing people who happen to be transgender or gender non-conforming across the United States, celebrating their lives beyond gender. I wanted to photograph people in their environments in an authentic way, creating a shared human experience for viewers. I wanted people to see that we are not that different from the next person. We are doctors, students, engineers, pilots, cat rescuers, musicians, parents, brothers, sisters, and friends. I spent three weeks last summer driving from New York to Los Angeles and back to New York photographing people across the United States.
It's not fair that there are families who reject and disown their transgender family members. It's not fair that every family doesn't provide the unconditional love and support that mine does.
This project is, in part, an incarnation of my family's love. With every portrait I take, know that you are loved and celebrated by many.