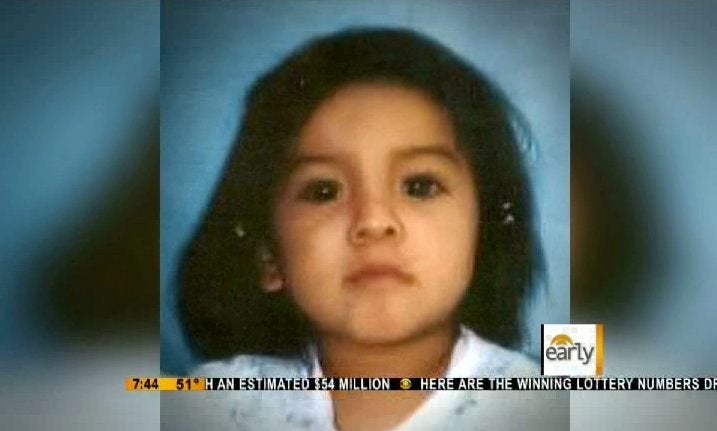 In 2008, Timothy and Jennifer Monahan adopted Karen, a 4-year-old girl from Guatemala. Three years after the adoption, the Monahans were hit with horrifying news: the Guatemalan courts overturned the adoption and ordered Karen to be sent back.
Loyda Rodriguez, a Guatemalan woman came forward and said Karen was her birth child who had been kidnapped by human traffickers in 2007, and then put up for adoption illegally. In early August, Judge Angelica Noemi Tellez Hernandez ordered the Monahans to return their daughter to her birth mother, siding with the Survivors' Foundation, the human rights group representing Rodriguez, CBS reported.
At the time, there were questions about whether the Guatemalan judge's ruling was enforceable in the U.S. and whether the Monahans would comply. The family chose to remain silent in the beginning in light of the decision, according to ABC.
This morning, the couple appeared on the "Early Show" for their first live TV interview to discuss progress on the case and to clear up accusations that Karen had been put up for adoption using "fake documents."
"As far as we knew, we had a legal adoption," Jennifer told CBS. And though the Monahan's attorney says the ruling has no jurisdiction in the United States, "we believe in ethical adoption so it's very important to us that we continue to pursue the truth in our daughter's past," she says.
An earlier DNA test confirmed a match between Loyda Rodriguez and another child who was adopted. But, the Monahan's do not believe that that child is Karen. When asked why there hasn't been another DNA test to set the record straight, Jennifer said:
"We actually believe that DNA testing is a very important part of the process, but unfortunately in Guatemala, it's the only part of the process that holds preeminence. And because they use property rights arguments to declare Karen, as we understand it, like DNA is sort of viewed as a title, and we strongly feel that Karen isn't property ... it's very important that we know the whole truth, and not just DNA, and that that be done in a safe context."
If it turns out that Karen is Loyda's daughter, the Monahans don't know what would happen next. "It's very difficult to say ... we're trying to find the whole truth to make the best judgement on how to go forward," Timothy told CBS.
And though Karen doesn't have a complete understanding of what's going on, Jennifer says she has a lot of "spunk" and is doing okay.