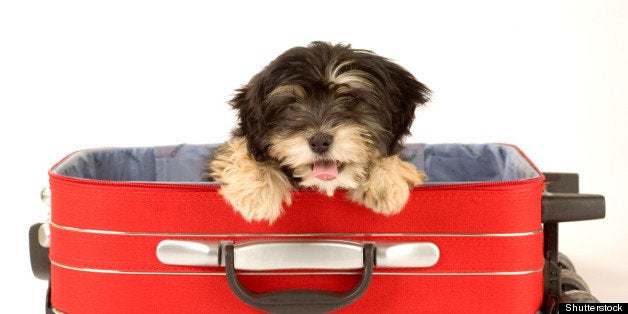 Sometimes it can be rather amusing to search through stock imagery and see what you find. It's even better when you stumble upon adorable things that make you say "awww." Adorable things like puppy dogs hanging out in suitcases.
Picture it: You're packing up, getting excited for the weekend getaway or the exotic island adventure you're about to embark on. There is, however, one beating heart not too pleased: your pooch!
Have you ever had your cuddly little canine try to stop you from your travels? Send us your photos of your dogs (and cats, or hamsters or snakes -- ehh -- okay, no snakes) doing their best to prevent you from packing.
Tweet the photo to @HuffPostTravel or email it to travel@huffingtonpost.com