Clearly, this 4-year-old flower girl isn't afraid to show a little affection.
At her mom Michelle Hall's Knoxville, Tennessee wedding on Saturday, flower girl Anderson surprised everyone when she planted a kiss on the ring bearer during a bridal party photo shoot.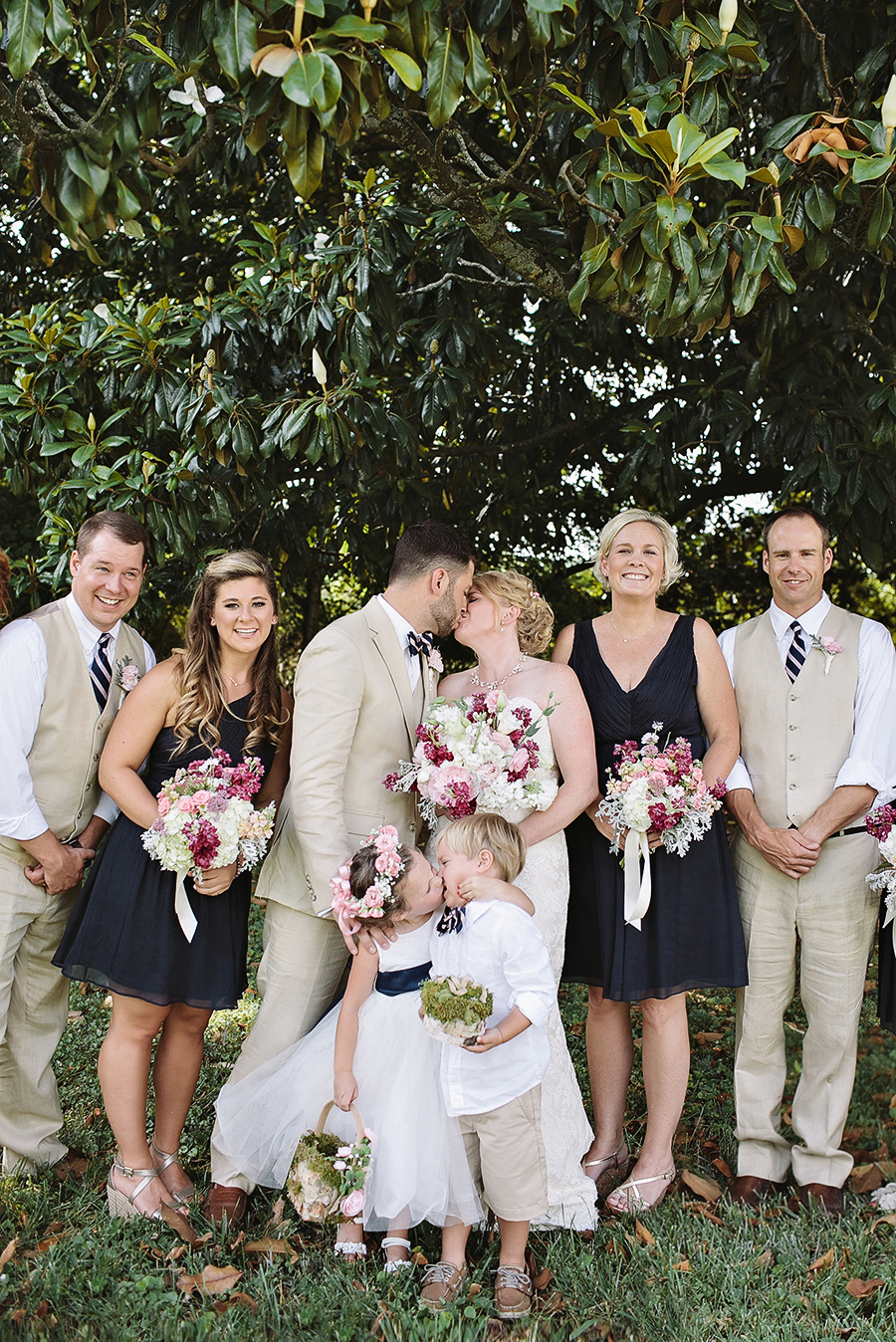 Credit: Leah Bullard Photography
"I set up the entire wedding party for a formal shot as I do with every wedding, and then asked the bride and groom to kiss," photographer Leah Bullard told The Huffington Post. "Since Anderson had been calling herself the bride the whole day, she assumed I was referring to her and went in for a kiss too. It was a memorable moment that had everyone in tears laughing."
Bullard told HuffPost that capturing the unscripted smooch was the highlight of the day.
"It's the perfect example as to why I love my job," she said. "Freezing moments in time such as this, so that families can relive a moment over and over for years to come."
Related
Before You Go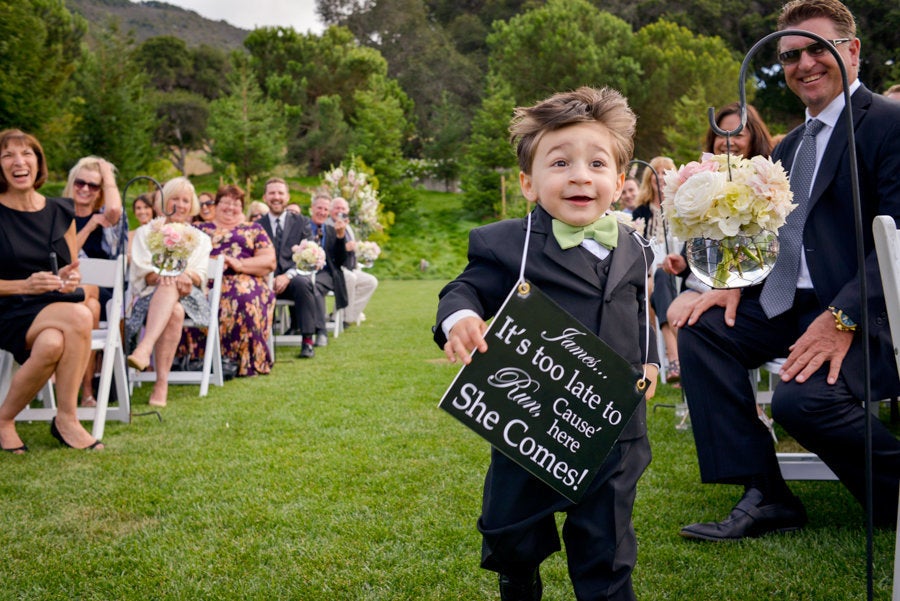 Cute Kids At Weddings