Well this is purrfectly cute.
Eliza Adamson-Hopper, 5, recently wrote a letter to Chief Constable Michael Barton of the Durham Constabulary in the U.K., asking why there weren't any cats on the force. In her note, Eliza made a very strong case for felines to be included in law enforcement.
Barton answered the young concerned citizen not only with a letter assuring her that her points would be taken into consideration, but also with the ultimate cherry on top -- a sketch of his own furry friend.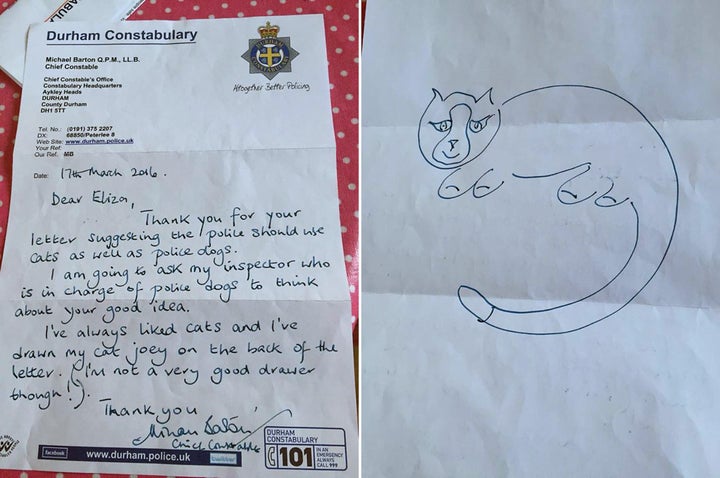 "Thank you for your letter suggesting the police should use cats as well as police dogs," Barton wrote in the letter. "I've always liked cats and I've drawn my cat Joey on the back of the letter."
It looks like the constabulary took Eliza's suggestions seriously as Inspector Richie Allen confirmed that the force is looking into a police cat, according to the Northern Echo. Allen also wrote a letter back to the 5-year-old thanking her and inviting her to meet some police dogs.
According to Eliza's note, the 5-year-old had asked her father if there were any cats on the force. When he told her that he didn't believe there were, she came up with some very convincing reasons as to why they should be.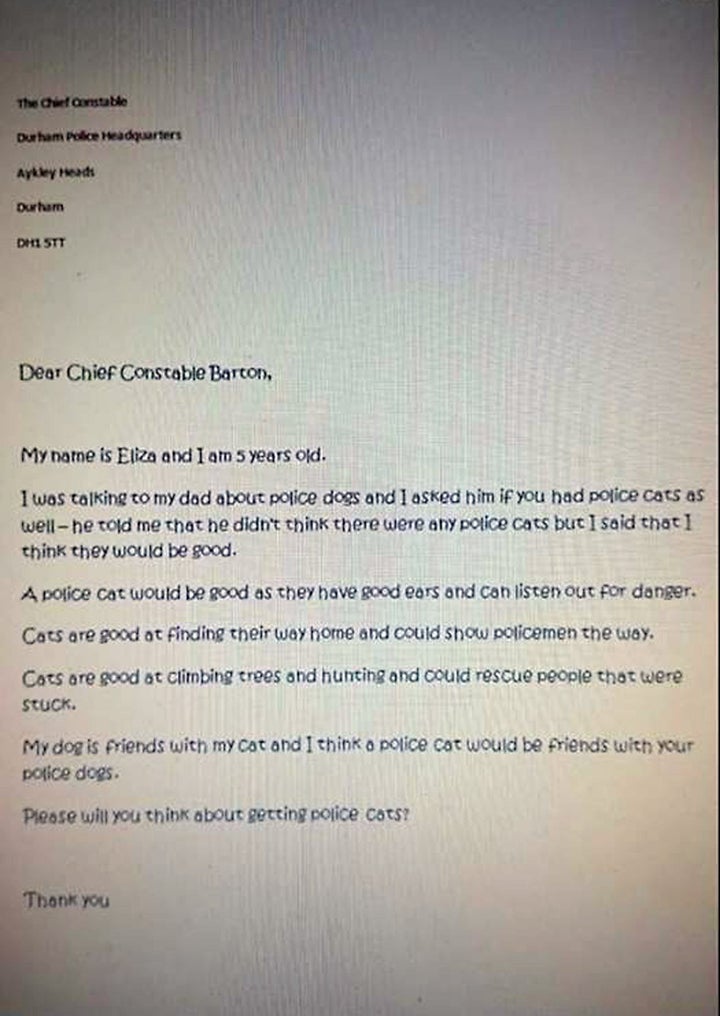 "A police cat would be good as they have good ears and can listen out for danger. Cats are good at finding their way home and could show policemen the way," the 5-year-old wrote in her letter. "Cats are good at climbing trees and hunting and could rescue people that were stuck."
She also added that because her own dog and cat get along, she believes a police cat would work well with the police dogs.
Eliza's mother, Cheryl Adamson, told the Northern Echo that they decided to send the letter but were not expecting what happened next.
"We thought it's just too adorable not to send but I did tell her I didn't think we would get a reply," she said. "I nearly died when [Barton] wrote back, I couldn't believe it."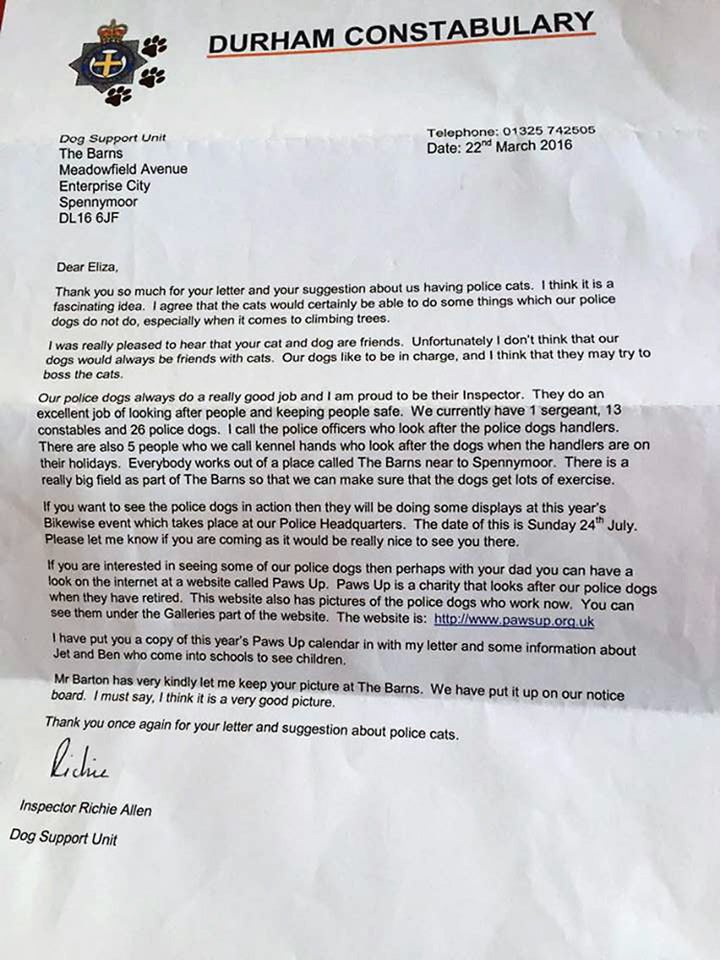 Before You Go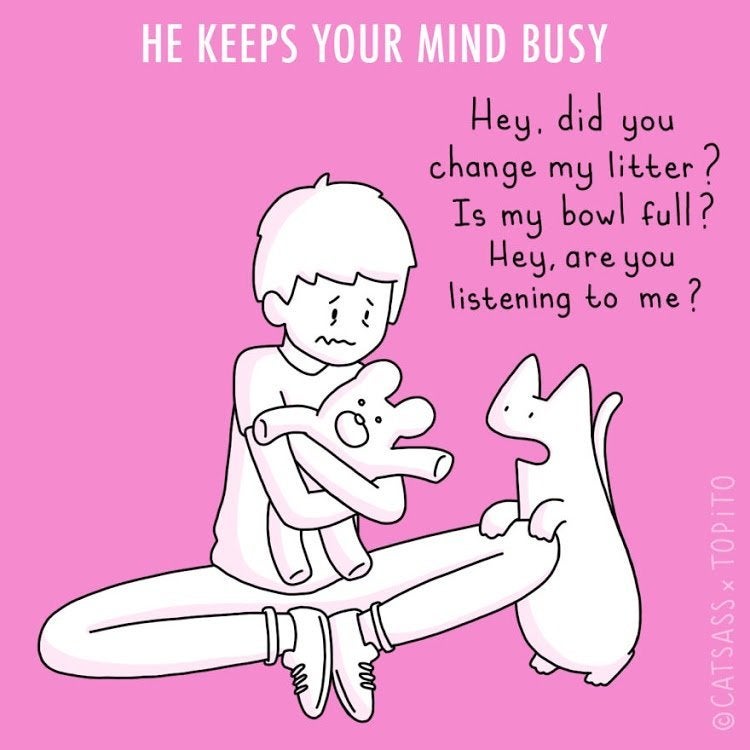 Why Cats Are Great Besties During A Breakup
Popular in the Community