Four-month-old Daniel Mikos is not good at hiding his feelings, and his mom has adorable proof.
Molly Mikos, who lives in Chicago, Illinois, has captured several photos of her son, Daniel, making some ridiculously cute faces. She said he has been an especially expressive baby since he was born.
"He began making faces at a really young age," she told The Huffington Post. "One of those faces [in the photos] is from when he was two days old!"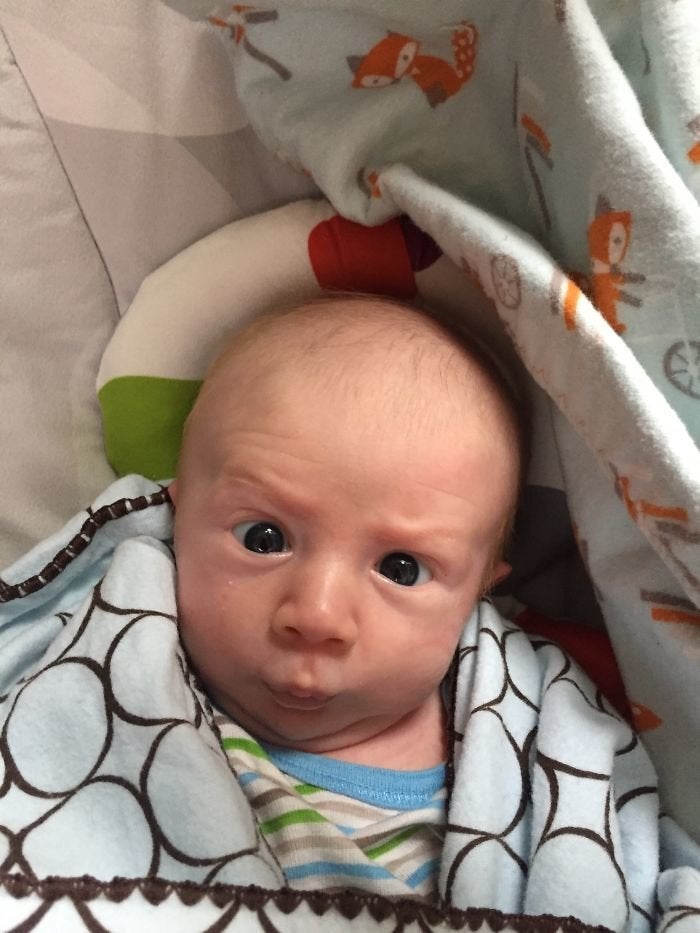 In photos of his silliest faces, Daniel shows off his wide eyes and pursed lips. Mikos told HuffPost she thinks her son's expressions run in the family.
"I think he takes after his daddy, who has a rubber face," she said. "Daddy is very smart and funny, so I think Daniel developed a personality pretty early and has taken after his dad."
Like his dad, the 4-month-old has also nailed the single raised eyebrow look when he wants to be adorably dramatic.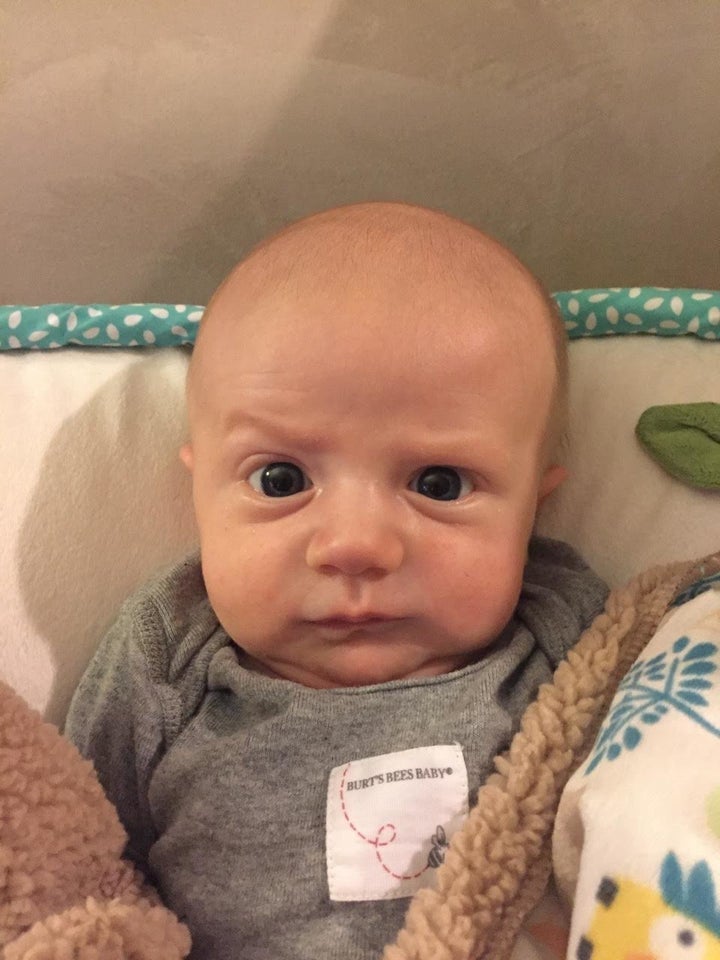 Though Daniel is just a few months old, Mikos said he has no problem letting his parents know how he feels. She joked that her son is going to "be a handful when he gets older." For now, she'll continue sharing photos of her son's expressive personality.
"I'm happy to brighten peoples' day with his faces," she said.
See more photos of Daniel below.