It's hard to explain the everyday phenomenon that occurs when water meets dog. Fur and hair are immediately soaked, exposing the miniature frames and pink limbs hidden beneath. Ears perk up in a state of emergency. Faces immediately assume a recognizable state of alarm, wonder, confusion and oh no you didn't. Look a wet dog in the face and it's hard not to feel a pang of sympathy -- even remorse -- for their struggles. It's all very weird.
Photographer Sophie Gamand captures wet dogs in all their peculiar and utterly adorable glory. Her furry subjects flaunt their sopping beards and befuddled expressions in their own individual style -- each embodying his or her own personal variety of wet dog.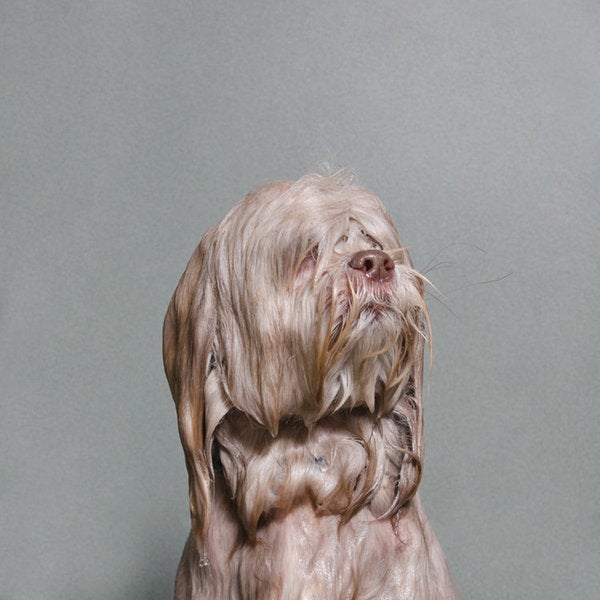 "Photographing dogs during bath time allowed me to capture the wide range of expressions they have," Gamand wrote in an email to The Huffington Post. "I wonder: have they acquired human expressions after living with us for so long?"
And this is where Gamand's project starts to get deep. "I find wet dogs funny, yes," she writes, "but mostly incredibly touching. There is something deeper and more poignant happening with these portraits. When we laugh in front of a miserable wet dog, aren't we also feeling some kind of guilt?"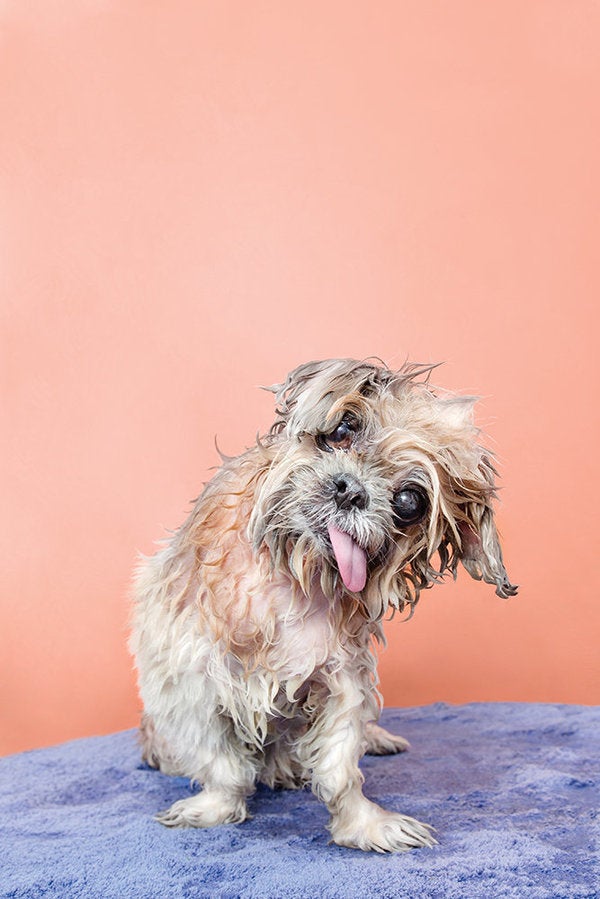 In the "Wet Dogs" series, Gamand again hopes to shift the way mainstream culture perceives their pets. "When I would volunteer with dog rescue groups, I always wanted to help during bath time," Gamand continued. "The bath was like an initiation process, it is the moment a neglected dog becomes a pet, a beloved creature that will be taken care of. To these rescue dogs, the bath has the same strong connotation as a baptism."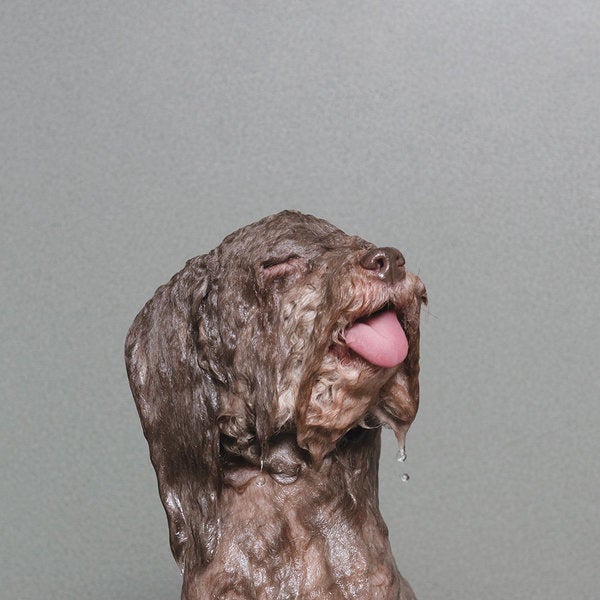 Whether you're in the mood to wax poetic on the possible symbolic meanings of doggie bath time, or you just want to make baby noises while ogling these adorable creatures, you will not regret taking some time to look at Gamand's work.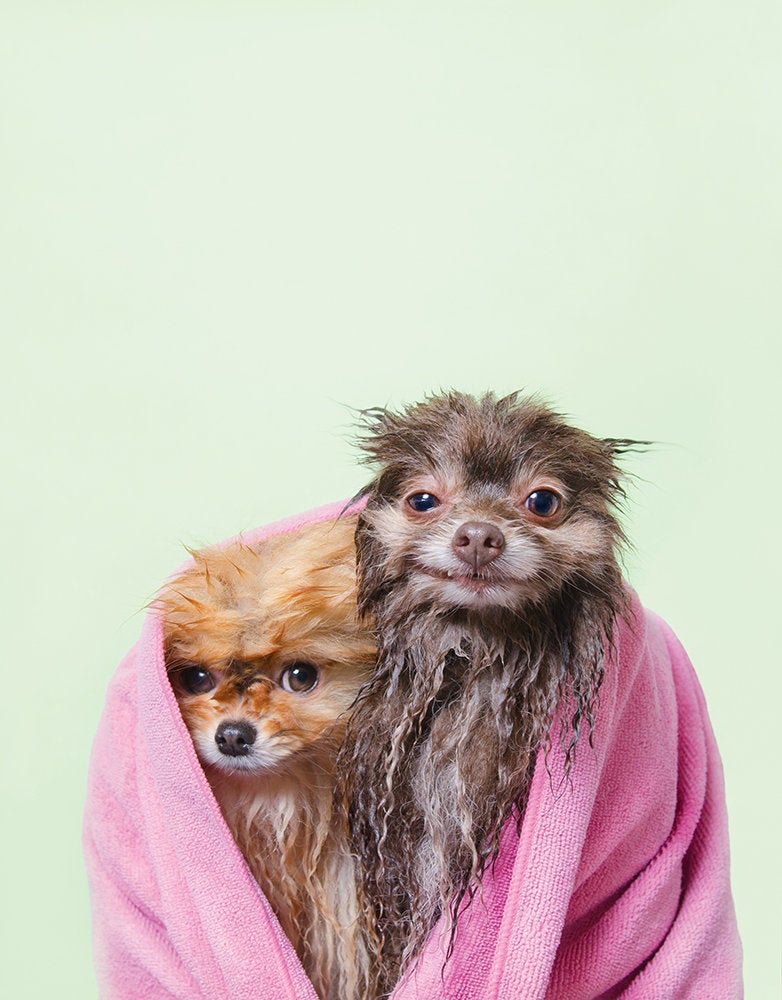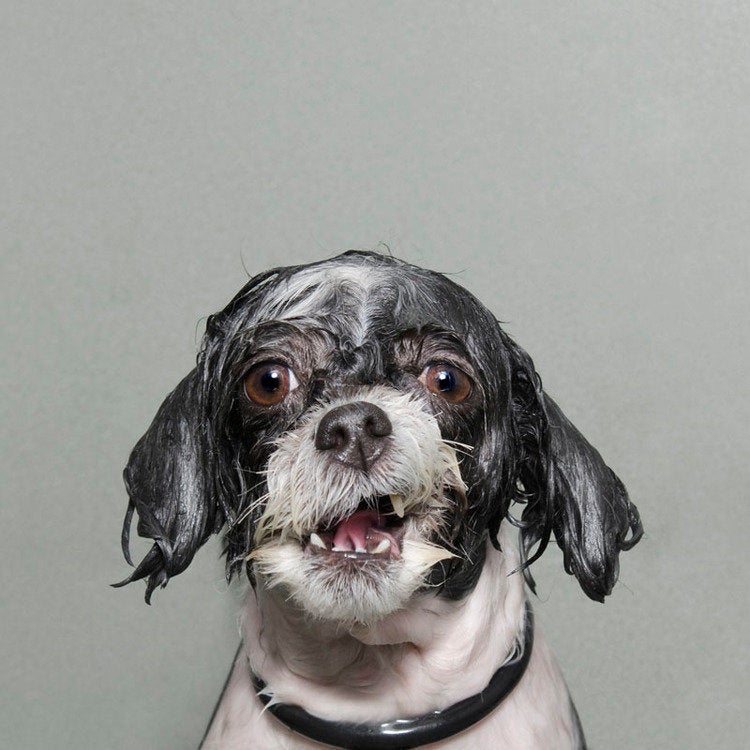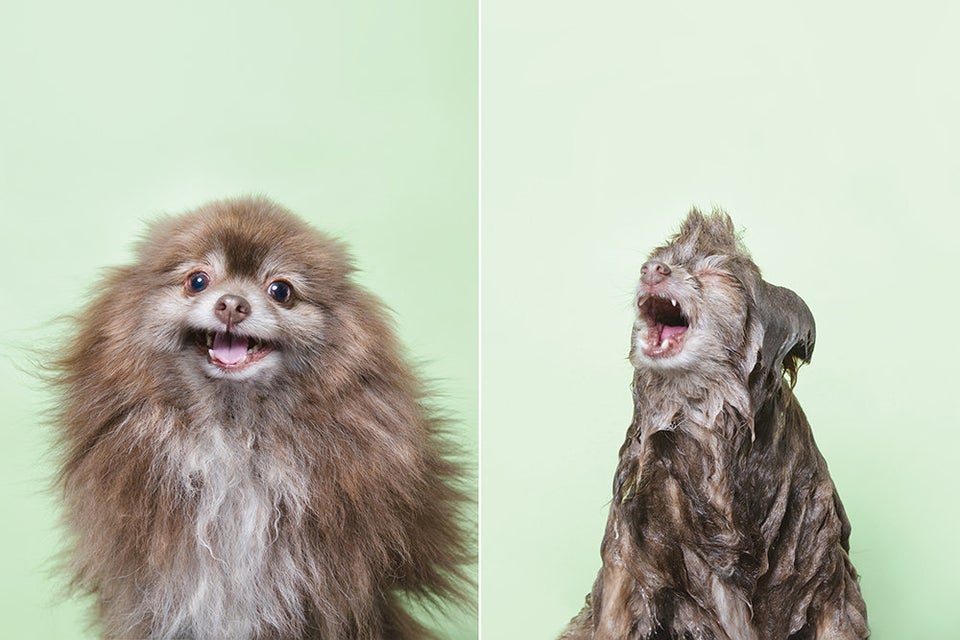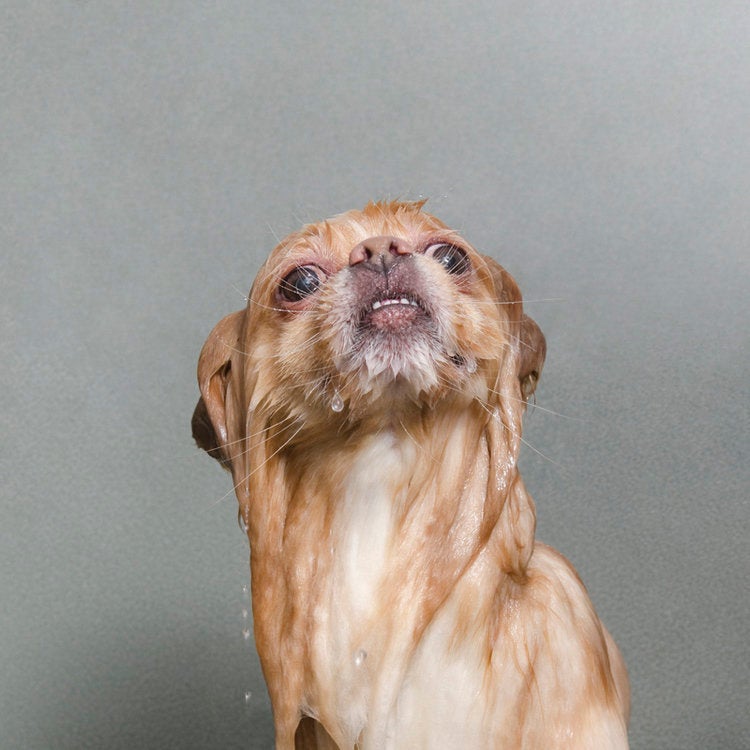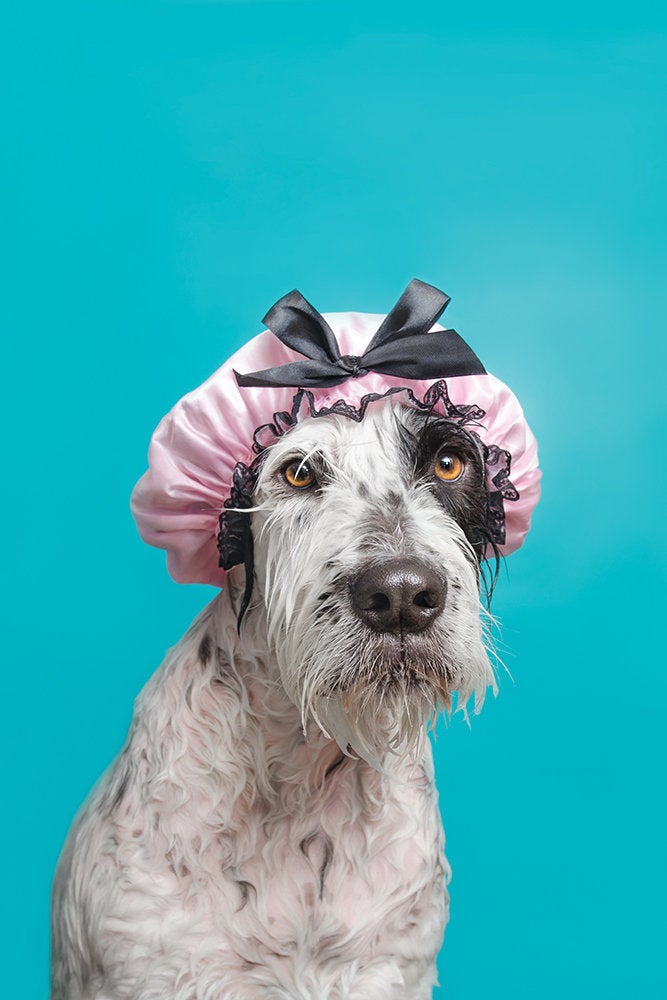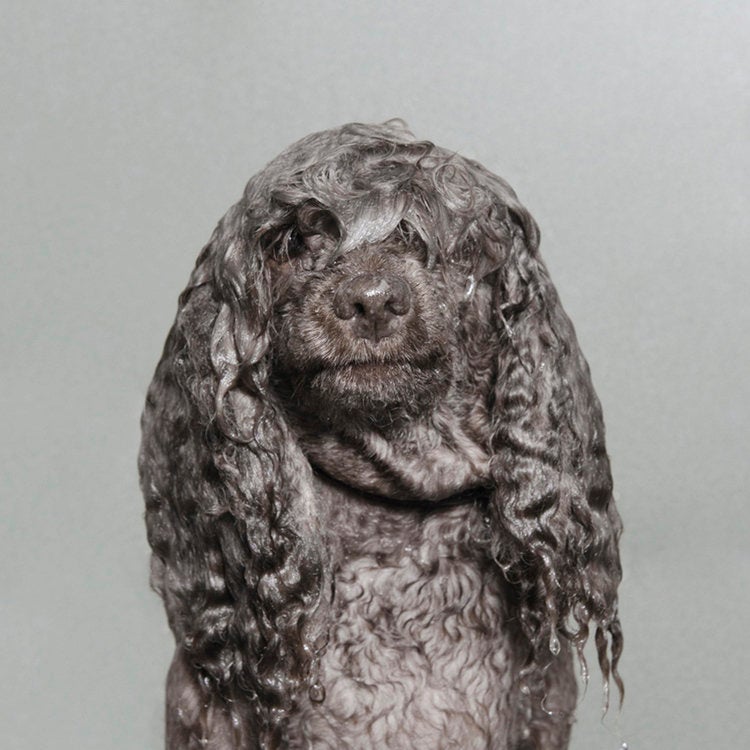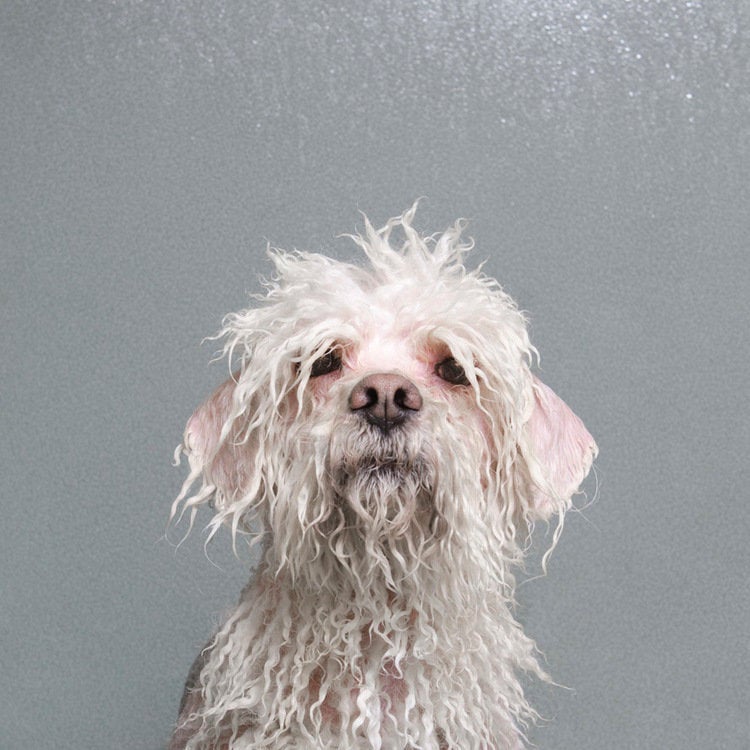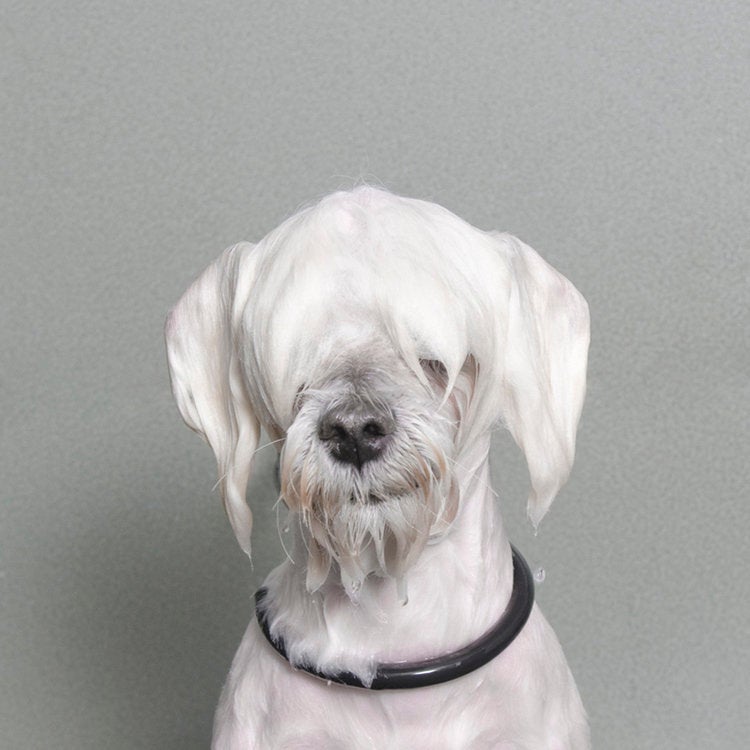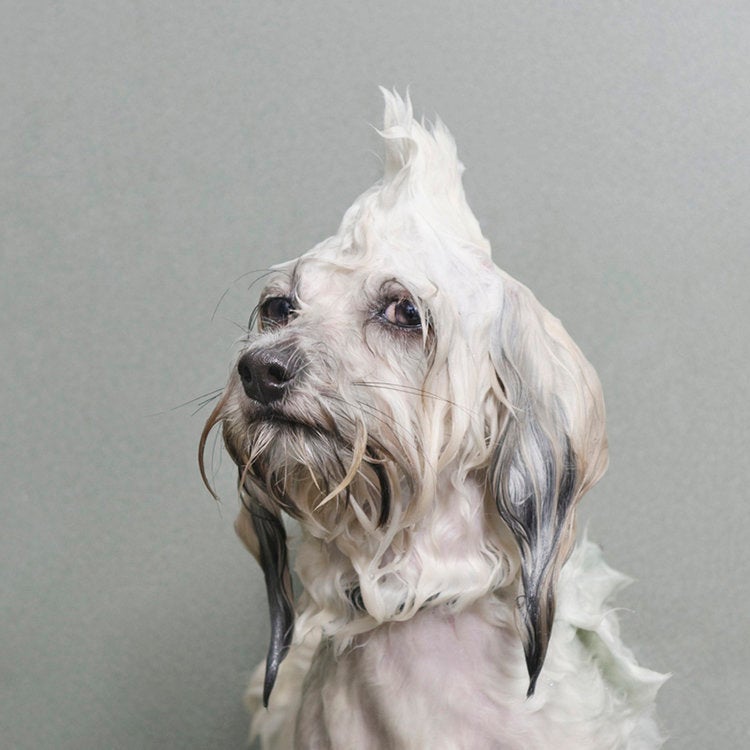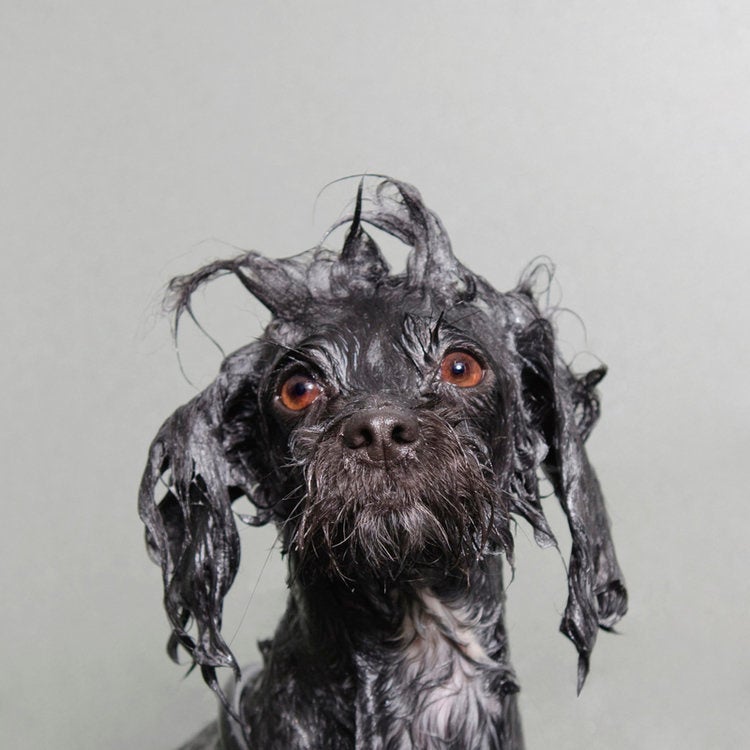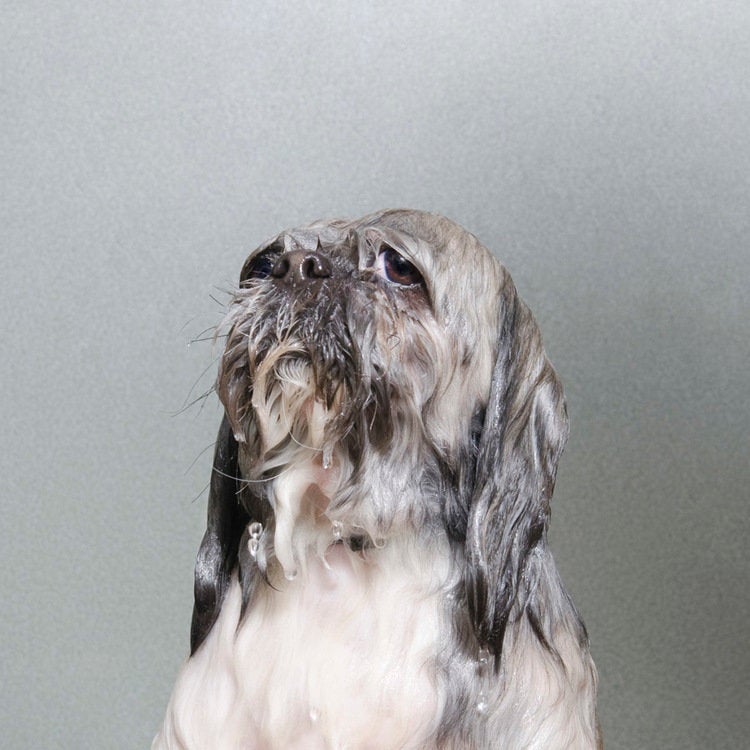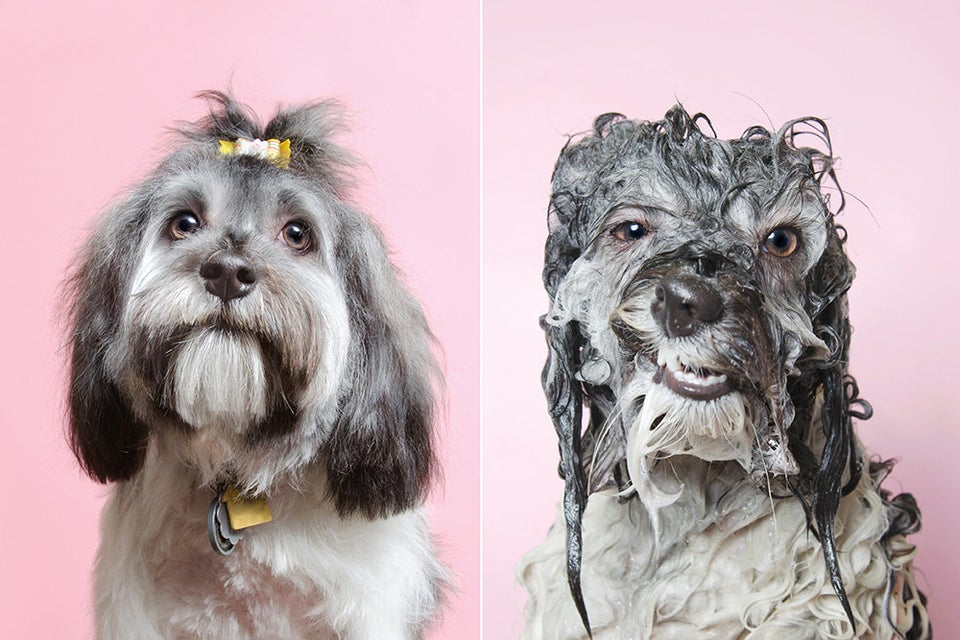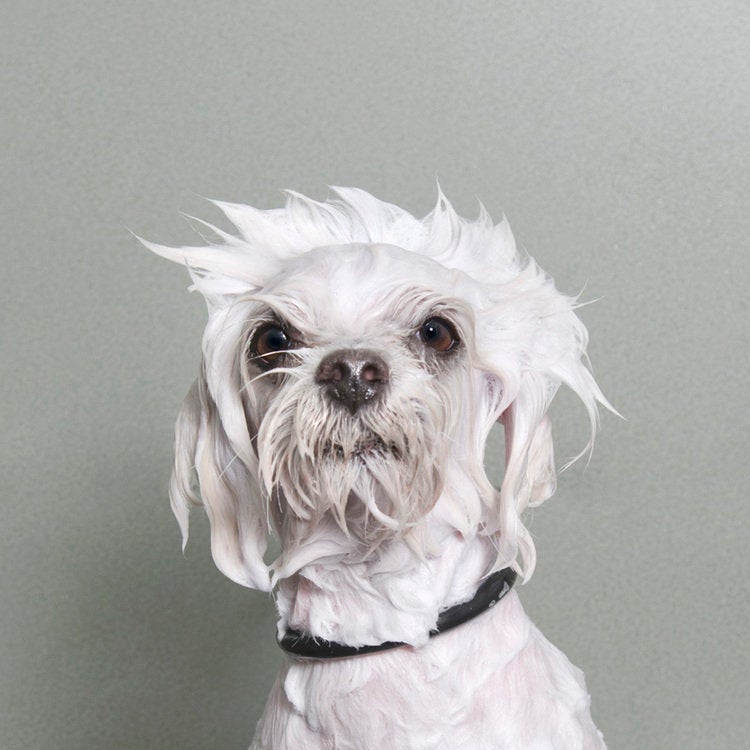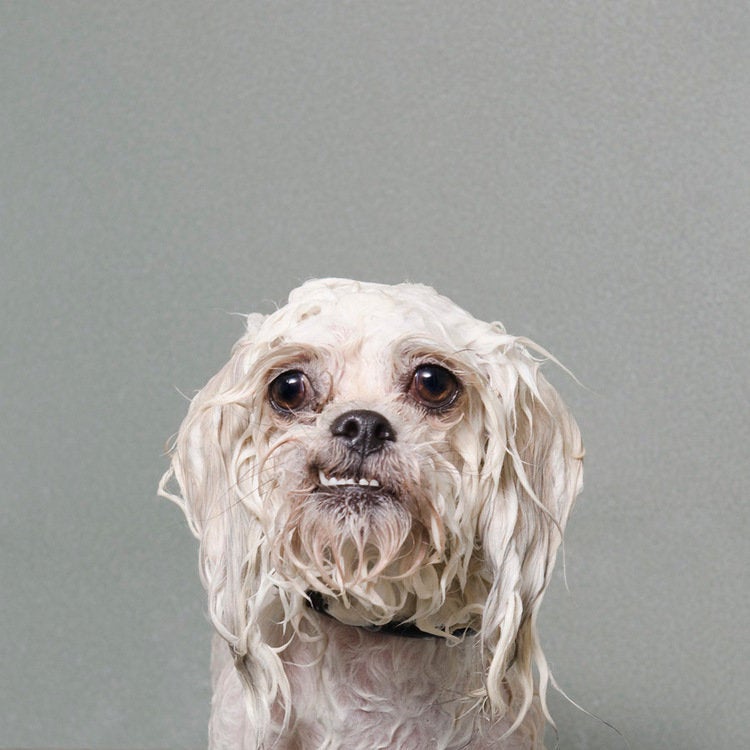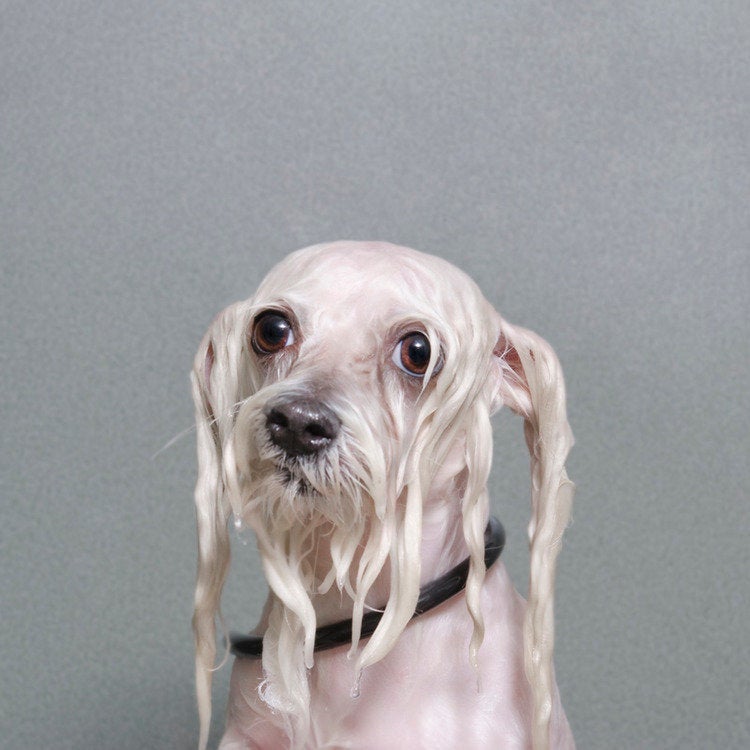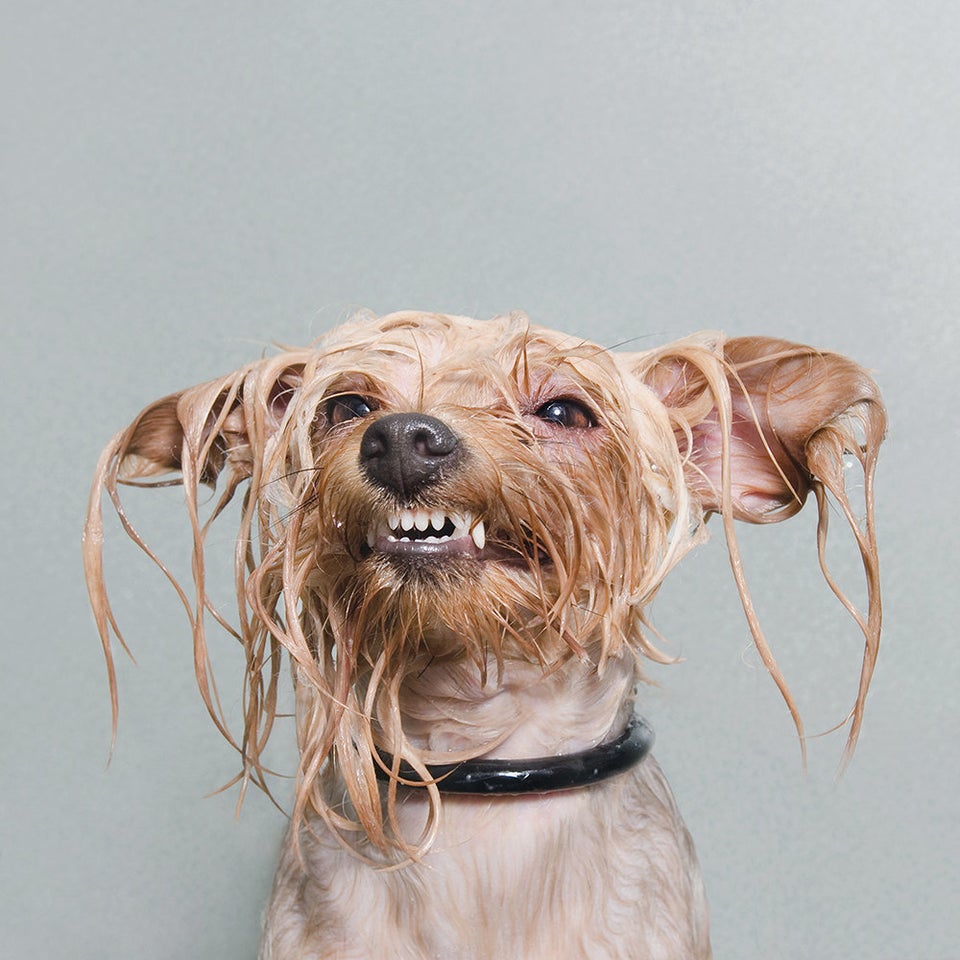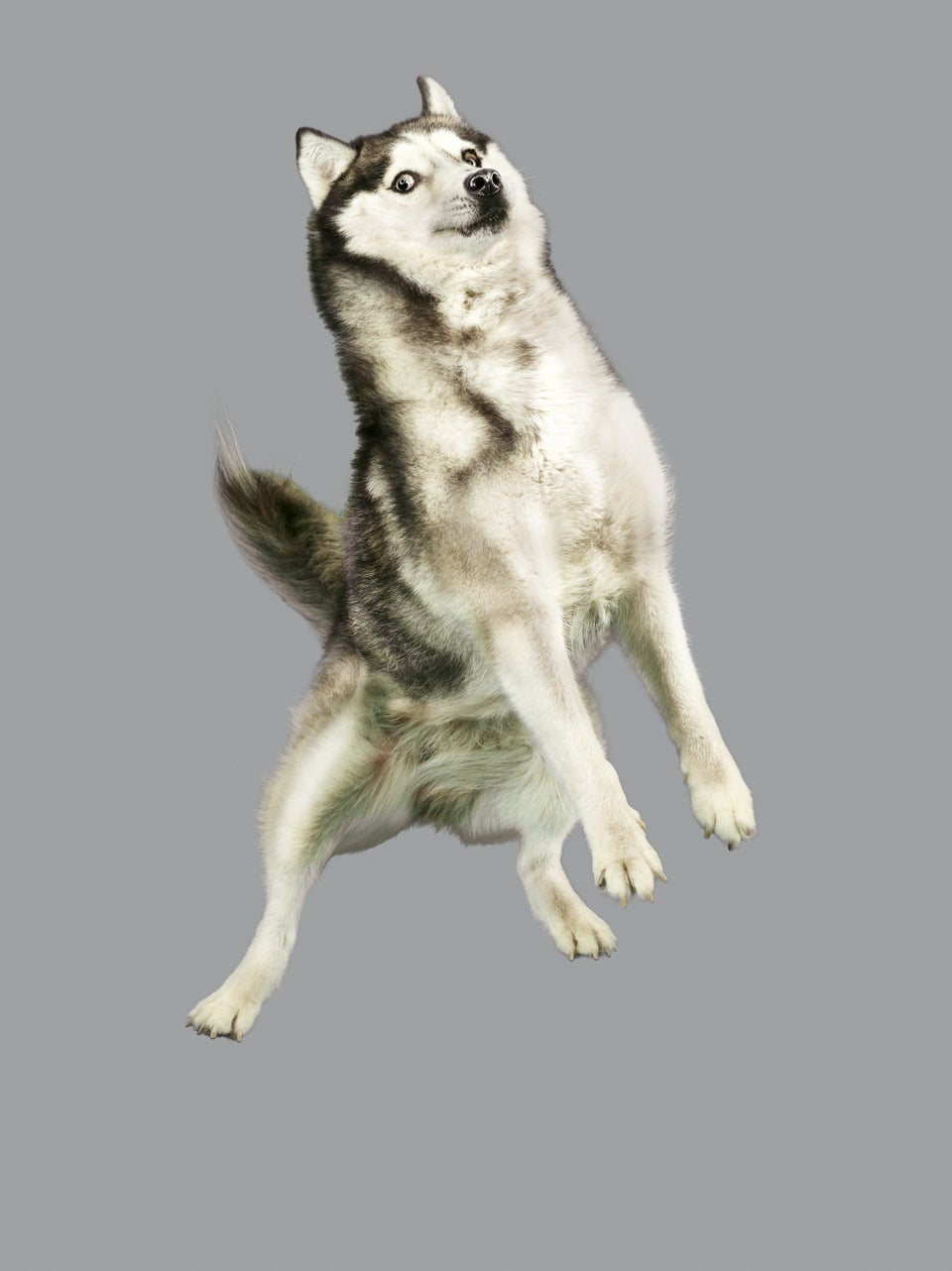 Flying Dogs by Julia Christe