Sometimes, love is in the little things.
Russia-based artist Landysh knows that all too well. She recently captured the quirkiness of everyday relationships in her new illustrated book, 21 Reasons Why I Love Him.
"St. Valentine's Day is coming ... I wanted to draw something special for this day," she wrote to The Huffington Post in an email. "I really wanted to celebrate love and relationships! Because it's a beautiful thing. But I am not a cheesy person. I decided to show what relationships are really about: We love people with all their imperfections and all the weird stuff they do. It makes them so special for us and it definitely makes our lives much more interesting!"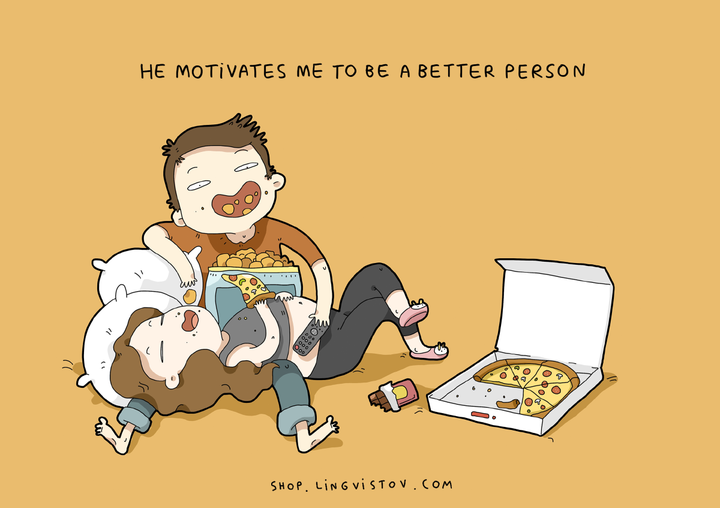 "There are so many reasons to love him," Landysh writes on her site. "The way he looks at you. The way he makes you smile. The way he can make you feel so happy and comfortable. You can be as crazy as you want with him. He loves your imperfections and yet thinks you're perfect!"
"My colleague Asia and I spent an hour sitting in a cafe, remembering our past relationships and laughing our heads off," Landysh told The Huffington Post of the creative process. "As a result, we made a list of reasons that I illustrated later in the form of a book."
See more quirky illustrations below: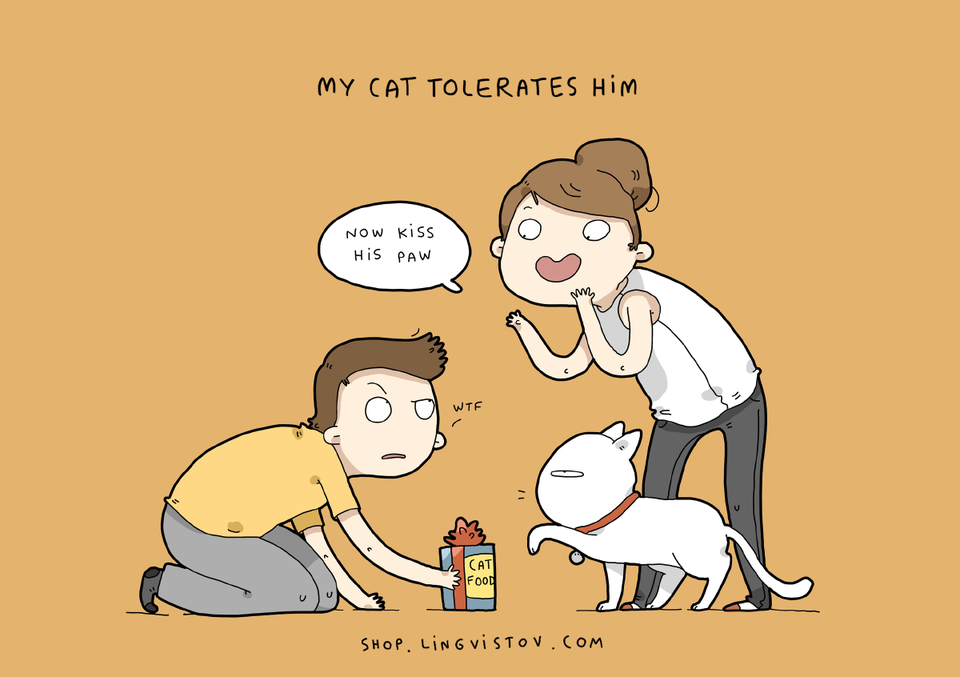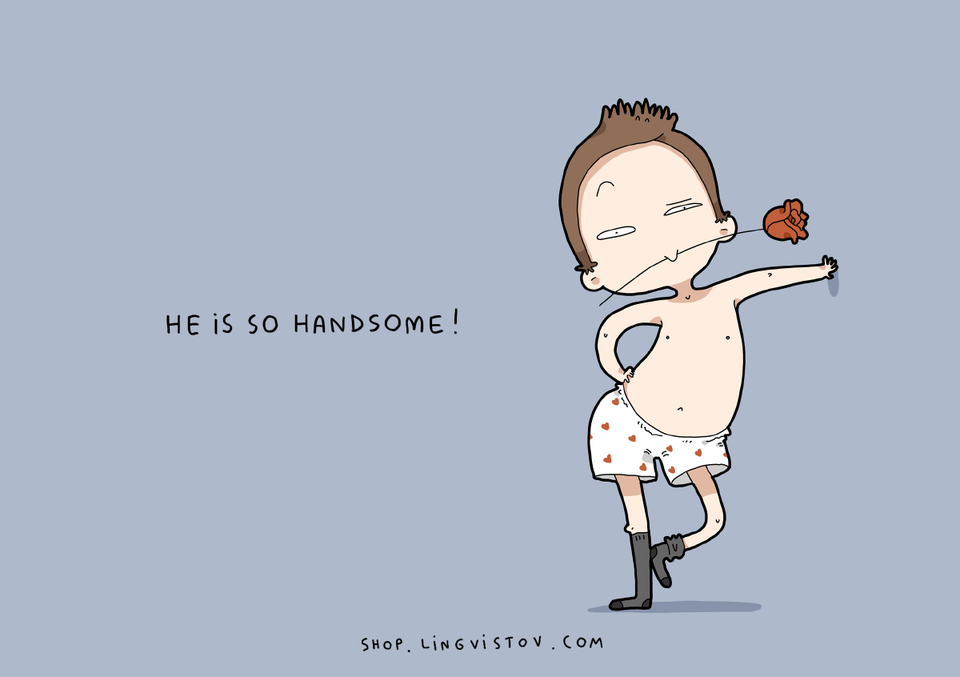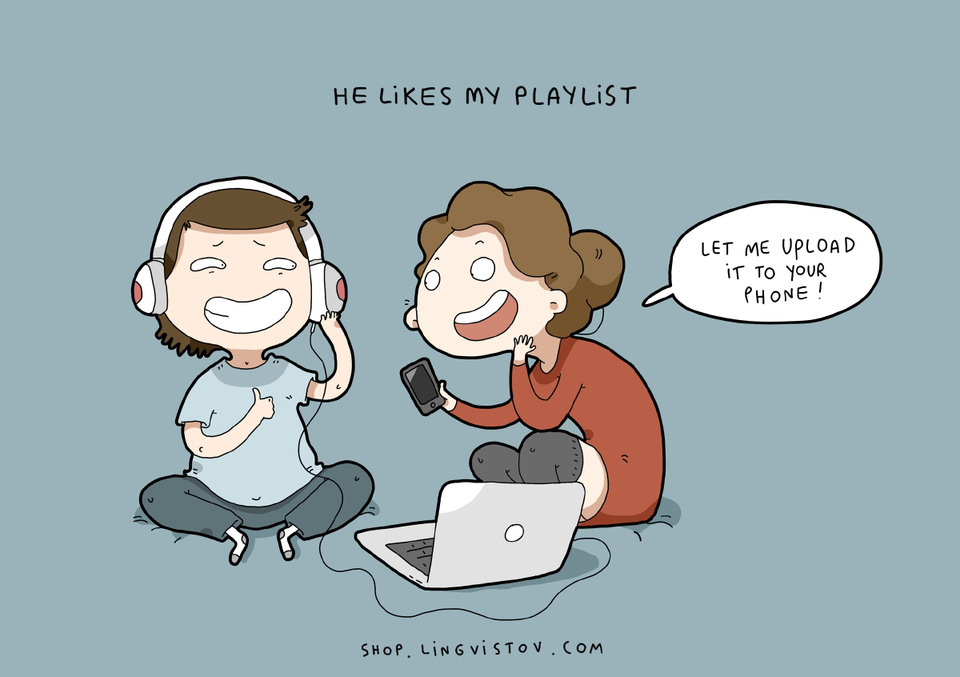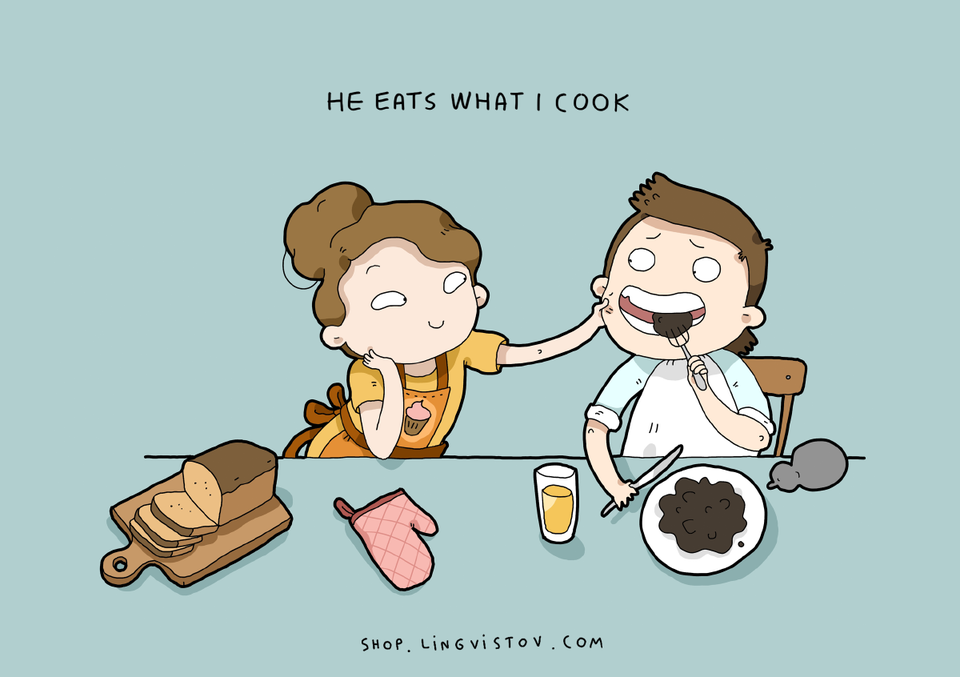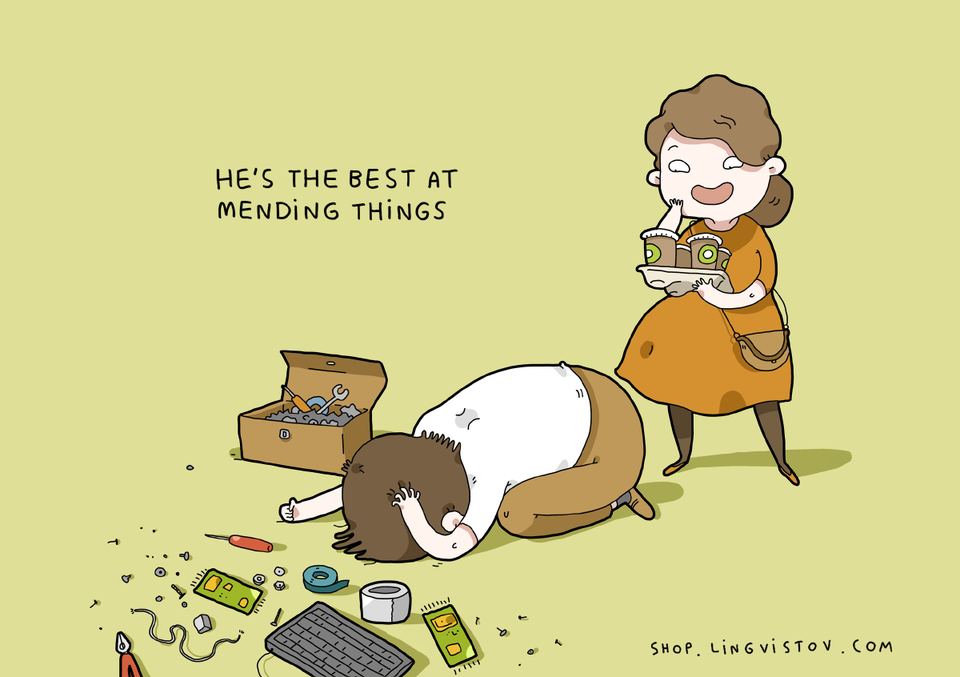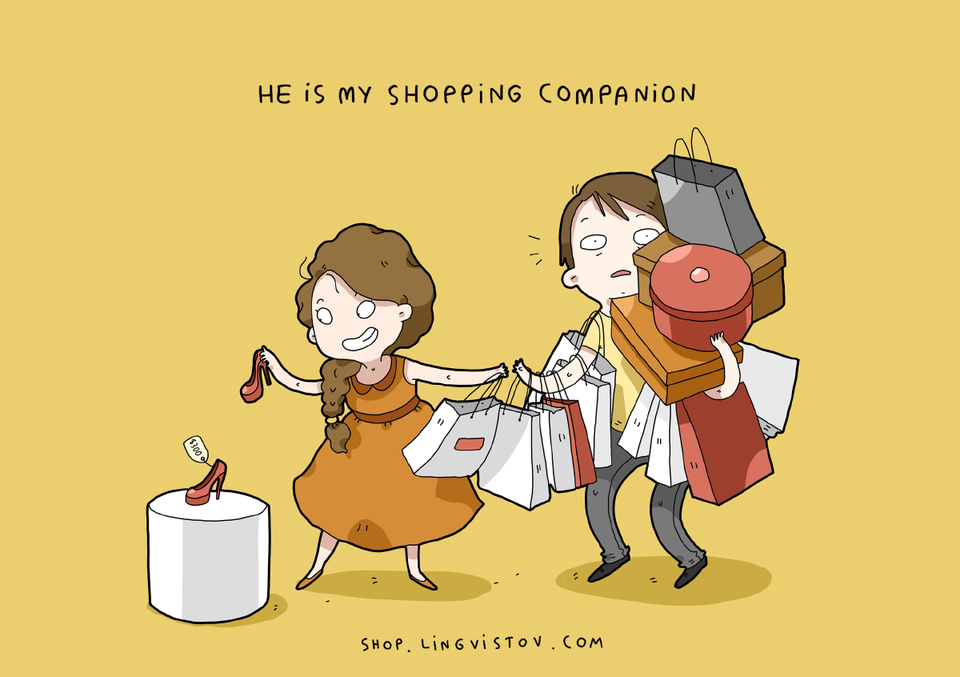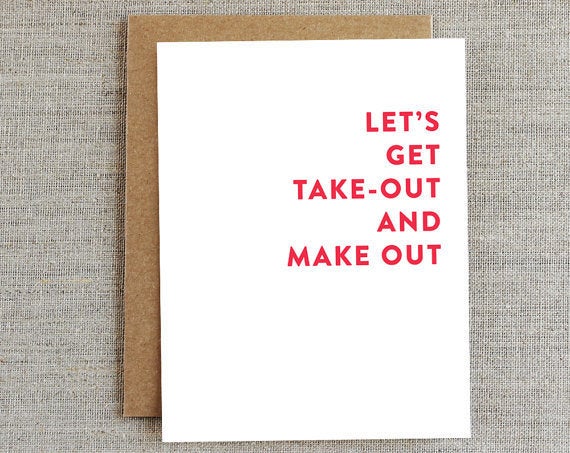 Funny Valentine's Day Cards For Couples
Related