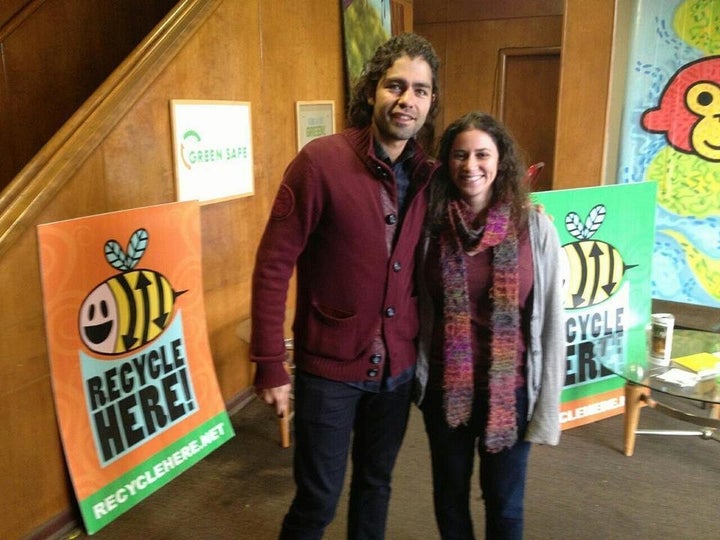 Adrien Grenier, the star of HBO's "Entourage," visited Detroit again last week -- and it wasn't to shoot a movie.
Grenier, a noted environmental supporter, took a tour of the city's Recycle Here! facility on Holden Street in New Center last Wednesday afternoon, as well as the Lincoln Street Art Park, which Recycle Here! helps support.
Recycle Here! founder Matthew Naimi says Grenier is "very interested in the Detroit story and especially in the rebirth of Detroit. He is really intrigued by what we're doing in Detroit right now, and the way the green movement is really grassroots -- that it's so hands-on and so DIY."
"He loves it," Naimi adds. "He actually really did."
Grenier even posted for a picture with Detroiter Rachel Klegon, who's the director of Green Living Science, the program's educational component. Recycle Here! has worked in the Detroit Public Schools since 2007 and has reached over 25,000 students.
A HuffPost tipster later told us that Grenier came into the Detroit Beer Co. on Broadway downtown during the waning moments of the Detroit Tigers-Oakland A's game on Oct. 10 with a small "entourage" of A's-loving friends.
"He was wearing a sweater, could have been a cardigan, with a scarf around his neck and a stupid haircut. I do remember that he had no facial hair, which I found strange because most pictures of Vincent Chase are him with facial hair," says our HBO-watching reader.
While Grenier might love Detroit, he's not a Tigers fan yet -- our source says he was doing his best to play up the Oakland-Detroit rivalry until the game ended.
Grenier's management didn't respond to a request for comment from The Huffington Post.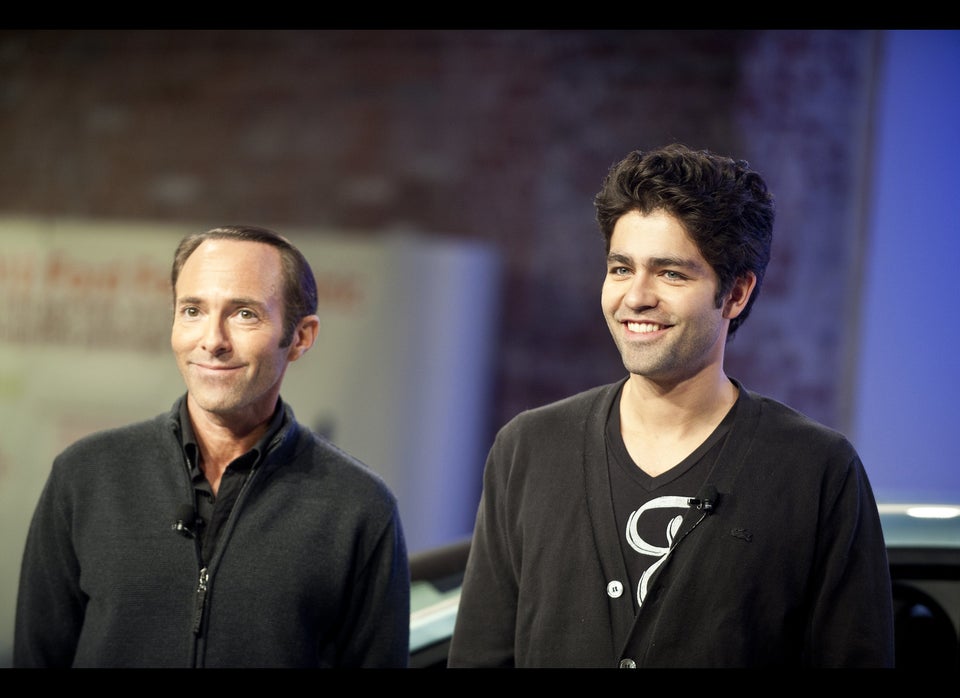 Ford Focus Electric Car(CLONED)
Related
Popular in the Community