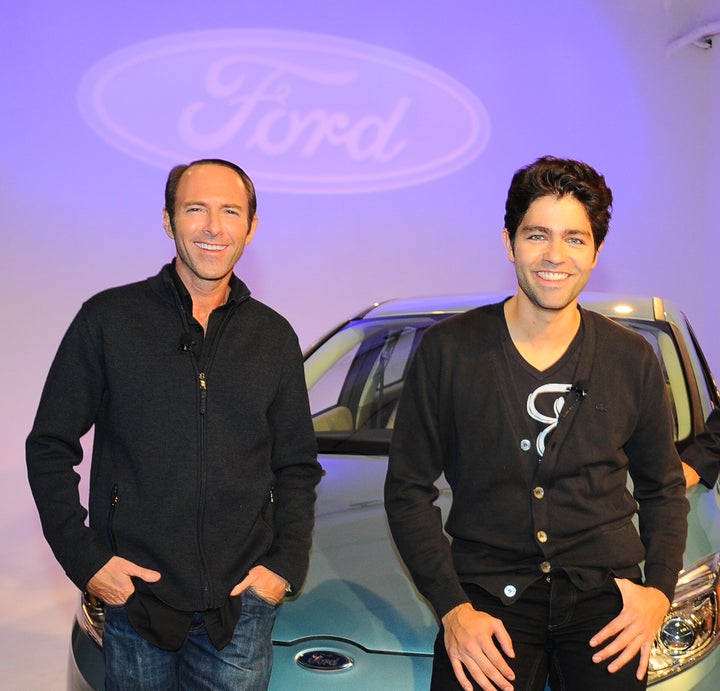 Peter Glatzer and Adrian Grenier have a simple goal -- to help save the planet, one "shift" at a time. That's the founding principal of SHFT, their digital media platform that allows users to read, watch, shop and share all things sustainable.
Now, before you chalk it up as just another "green" idea from a couple of holier-than-thou Hollywood types -- Glatzer is an independent film producer and Grenier is an actor and filmmaker best known for his role on HBO's "Entourage" -- consider their philosophy for a minute. The idea is not to "wag a finger," as they say some environmental organizations do to anyone who doesn't upend their lives, but to encourage people -- through SHFT's original videos, marketplace and pop-up shops -- to embrace subtle shifts in consumer and lifestyle behavior.
If, for example, you're going to buy an iPod dock already, why not buy one that's solar powered or made from sustainable materials? It's the same music, but better for the planet.
"So if you're buying that iPod dock, number one, you're getting something that tells a narrative to your friends or anyone that sees it, which is kind of cool in and of itself," Glatzer says. "And two, you're voting with your dollars. In a small way, you're changing the way we consume, the way businesses make stuff. And those things add up."
While the so-called green space has crowded in recent years, Glatzer and Grenier saw a void for products and ideas appealing to the non-treehugger set. "We wanted to throw a brick through the glass of environmentalism," Glatzer says. The result is a sharp online portal that celebrates design and social responsibility -- and features few references to "green" or "eco-friendly." The site's tagline is "Curating the Culture of Today's Environment." It's a role Glatzer and Grenier, who met about six years ago through a mutual friend, take seriously. Through their store, they hope viewers and shoppers will come for the style and substance on their merits, not because they're desperately trying to save the planet.
"What makes something SHFT-worthy?" Grenier asks. "It's design first. You have to want it first in order to even start engaging. Would I really want this thing? That's the criteria. And the follow-up is sustainability."
Increasingly, companies of all kinds are discovering that content can be essential in connecting with customers. For SHFT, it's a cornerstone. The site produces several original series, including "Lighten Up," which follows bands that try to reduce their carbon footprints on tour, and "Gardens NYC," a look at idiosyncratic New Yorkers in search of "their own patch of green in a concrete city." The content appears to have struck a chord, with SHFT collecting two Webby Awards this year.
"It's just such a powerful tool," Grenier says. "With us, we come from such a narrative background, as filmmakers, so it was a natural thing for us to delve into."
Glatzer and Grenier recognize that they'll never create an eco-friendly online superstore -- nor is that their intention. The company, which connects consumers with makers of cool stuff and facilitates the transactions rather than housing inventory itself, is as much about raising awareness as it is trying to move the bamboo cereal bowls and cork iPad cases found in the SHFT marketplace. The goal, in part, is to serve as a catalyst in shifting consumer behavior enough that major corporations will shift too.
Already, some are. SHFT has established various partnerships with larger companies, including Stonyfield Farm, Marvell Semiconductor, Estee Lauder and Virgin America. And some high-profile advisers have signed on too, including Arianna Huffington, president and editor-in-chief of the AOL Huffington Post Media Group, and Richard Branson, the founder of Virgin and a member of the HuffPost Small Business Board of Directors. (The Huffington Post is also a content partner of SHFT's.)
SHFT's latest big move came earlier this month, when Glatzer and Grenier announced a collaboration with Ford -- a 10-part video series focused on innovation in the auto industry and beyond. "We are working with organizations such as SHFT because they share a similar philosophy -- looking at the small and large actions that can make a real difference in a creative and authentic way," John Viera, Ford's director of sustainability, said during the announcement.
But there's plenty of opportunity for smaller players to get into the action, as many of the vendors featured in the SHFT marketplace are independent businesses -- an added benefit of the platform. "It's such a positive casualty," Glatzer says. "'Casualty' is a pejorative, but I mean it in the most positive sense. We find little companies all the time that are doing wonderful things that don't have the platform we have. We feel so good about that. That's one of the services we provide on the other side." (Glatzer encourages any makers of potentially "SHFT-worthy" wares to simply reach out to them at info@shft.com.)
While the content and products have resonated with consumers, it also doesn't hurt to have a little star power in-house. For eight seasons on the popular "Entourage," Grenier played movie star Vincent Chase, and while Grenier's hard-partying, Hummer-driving Hollywood alter ego doesn't have much in common with the socially conscious Brooklyn-dwelling actor and activist, he admits he's happy if any of his on-screen works brings attention to his entrepreneurial endeavor.
"Sure, it helps," Grenier says. "But it's funny, without a good business, without good content, it really doesn't help. You can get attention, but you can also get negative attention. Generally, I think people are respectful of the fact that I'm multifaceted. People have seen my documentaries. People know I'm not Vinny Chase."
"Where he chooses to leverage his fame is admirable," Glatzer says. "He does it in a real smart, responsible way."
Up next for SHFT -- additional series and partnerships and the December launch of SHFT House Wines, sourced from sustainable and biodynamic vineyards. Two years in, Glatzer and Grenier say they couldn't be happier with their venture's steady growth.
"It feels organic," Glatzer says. "Excuse the pun."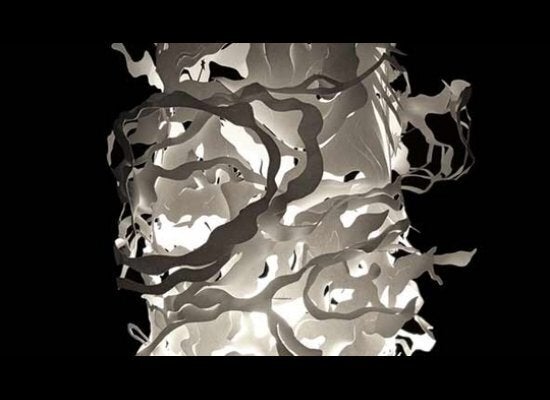 Popular in the Community