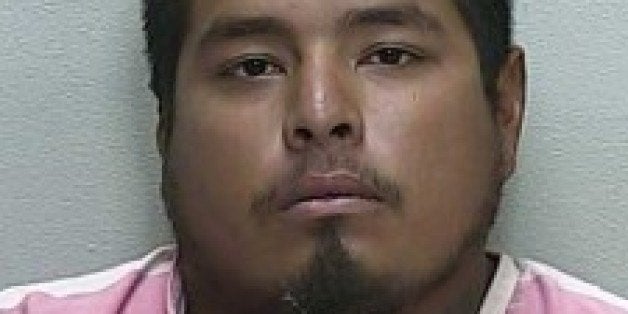 Police say a Florida man strangled and ran her over a 14-year-old with an SUV when she refused to have sex with him.
Adrian Mendez, 21, was arrested Monday in his home in Marion County, the Ocala Post reports. The girl was found lying on the side of the road Sunday evening with neck injuries and crushed legs and hips.
She told police that around 7 p.m., Mendez offered her $200 to have sex with him. When she refused, she says he pulled her by the hair into his SUV and choked her until she passed out.
"I keep seeing it in my head," witness Shane Green told Click Orlando. "How do you do that to a little girl? . . . I started screaming at him He backed up, he literally backed up and hit her again and he went to take off because he heard us screaming at him. He hit his brakes and was spinning his tires on top of that little girl."
The victim, who did not know Mendez, later picked him out of a photo line-up.
Mendez was charged with attempted murder, aggravated battery with a deadly weapon and false imprisonment.
Popular in the Community