Supermodel and Victoria's Secret Angel Adriana Lima doesn't need another significant other in her life. She's married to herself.
The 35-year-old announced the news on Instagram recently after outlets noticed a new diamond band on her hand at the Grand Prix in Monaco.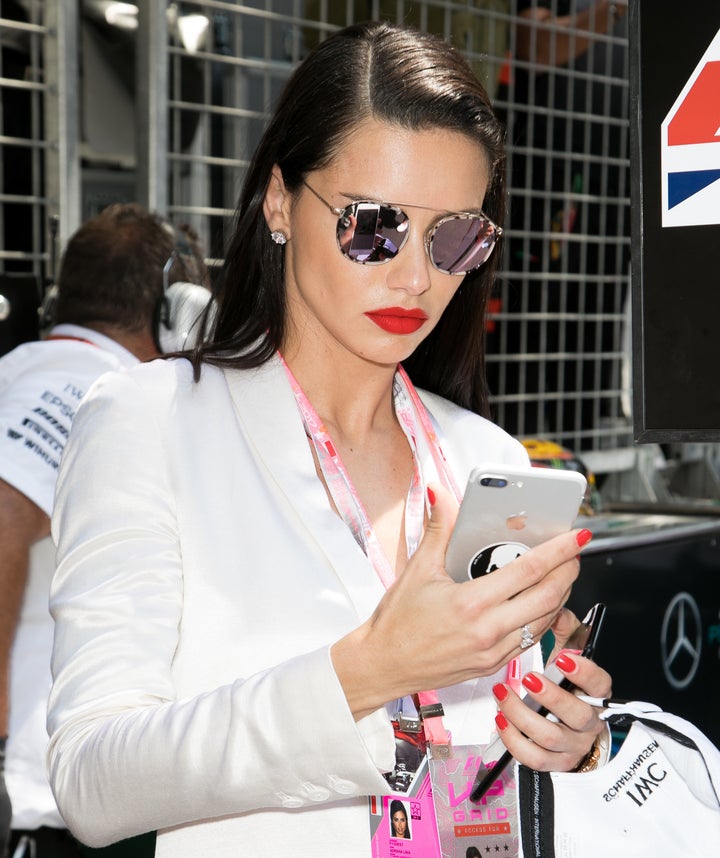 "Whats up with the ring? Its symbolic, I am committed to myself and my own happiness I am married with me," Lima captioned the Instagram post. "Ladies love yourself and yes I am single."
On Levin's site, people can purchase "wedding in a box" kits that range from $50-$230. The kit comes with a ring, ceremony instructions, vows and affirmation cards.
In 2015, a woman named Yasmin Eleby married herself to celebrate her 40th birthday. Surrounded by friends and family, Eleby had 10 bridesmaids by her side when she was married by her sister (self-marriage doesn't involve a legal process).
"I'd been saying a few years that if I hadn't gotten married by the time I was 40, I'd just have a wedding by myself," Eleby told ABC News in an interview. "I decided I didn't want it to be a joke. I wanted to have a celebration of myself. My wedding was going to be about me making a commitment to love myself, to honor myself and to know my self-worth."
Brooklyn resident Erika Anderson married herself last year in front of friends. She wore a wedding dress, wrote her own vows and even made a registry.
"It wasn't an easy decision," she wrote on her wedding invitations, according to Cosmo. "I had cold feet for 35 years. But then I decided it was time to settle down. To get myself a whole damn apartment. To celebrate birthday #36 by wearing an engagement ring and saying: YES TO ME. I even made a registry, because this is America."
The HuffPost Lifestyle newsletter will make you happier and healthier, one email at a time. Sign up here.