It seems as though models are privy to a few secrets that us mere mortals aren't. Their skin is always slightly more luminescent, their hair thicker and their nails healthier. And if there's one model who possesses all these traits (and more), it's Adriana Lima.
The Brazilian bombshell first stormed onto the scene in the late '90s, winning Ford's "Supermodel of Brazil" model search. She subsequently moved to New York, signed with Elite Model Management and graced the pages of just about every major magazine. But it wasn't until 2000 that Lima became a Victoria's Secret Angel, quite possibly her biggest gig ever.
In celebration of her 32nd birthday (on June 12), we are taking a look at photos from the beginning of her career compared to now -- unsurprisingly, she still looks exactly the same. Adriana hasn't aged one ounce (she must have gotten in touch with Tuck Everlasting) and she's still strutting down the Victoria's Secret runway, two kids later. Seriously, how does she do it?
1. She still has the same signature pose.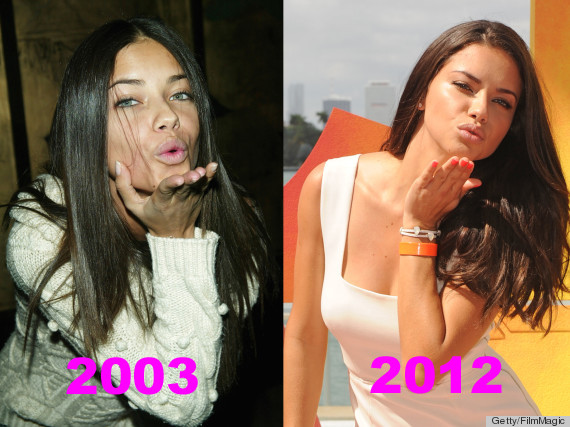 2. She still looks gorgeous while be tugged in every which direction.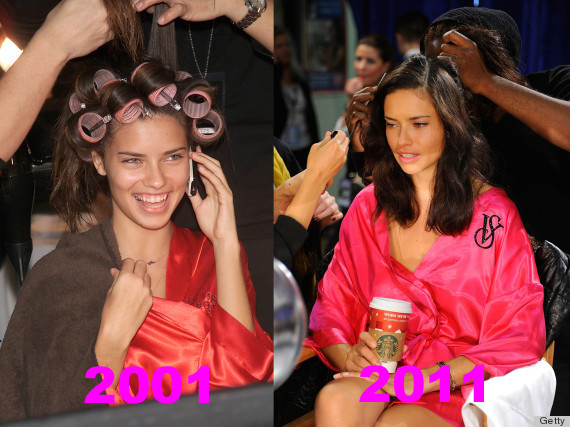 3. She's still front and center in photos.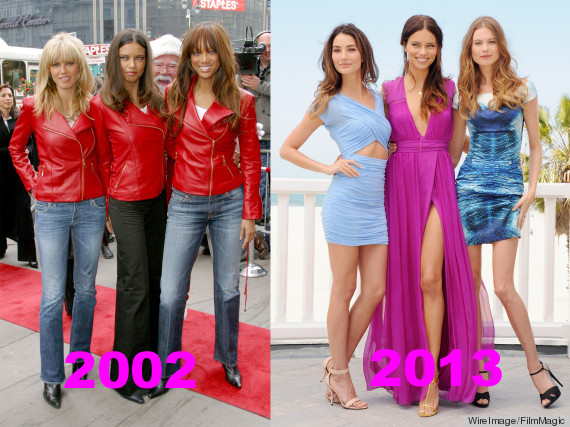 4. She still knows how to make an entrance.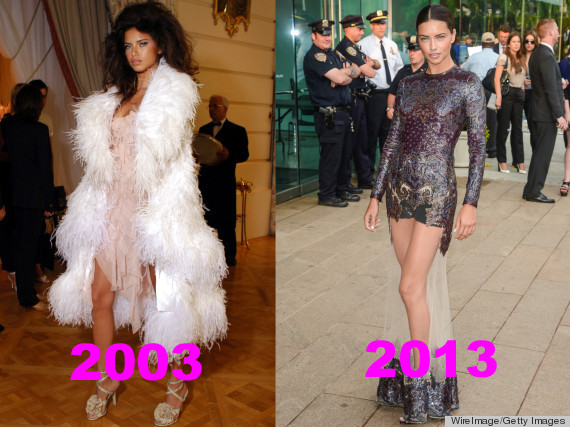 5. She still has the same friends.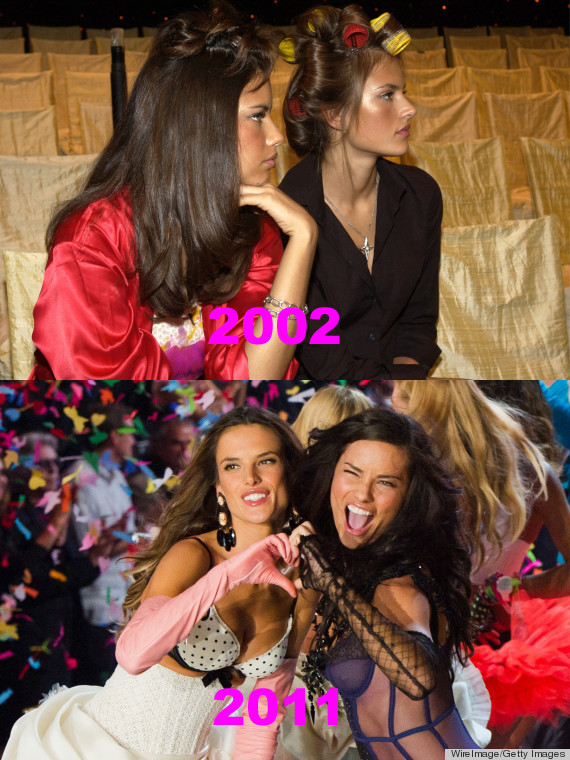 6. She still has the best strut in the biz (keep in mind the 2013 shot was only 8 weeks after she had her baby).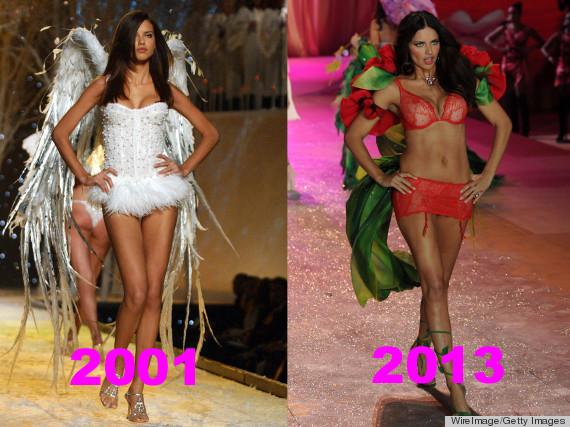 More photos of the eternally gorgeous model: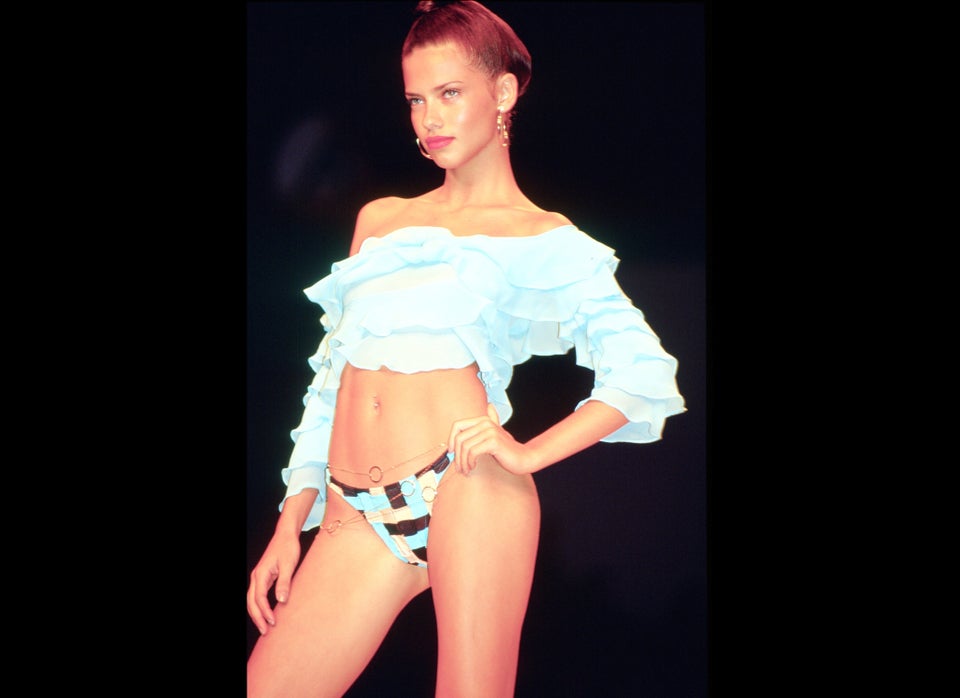 Adriana Lima's Style Evolution