As a Victoria's Secret Angel, Adriana Lima is accustomed to baring it all. But even supermodels get bashful about something, and for Lima, it's her sex life.
During an interview about her partnership with AMAzon Beverages, Lima giggled her way through host Marc Lamont Hill's questions about her virginity, which she famously held onto until marrying Serbian basketball player Marko Jarić at 27.
"Oh my god, we're going there?" she said. "You make me blush. I'm shy. I'm shaking now."
The intimate question even led Lima to ask Hill how often he wonders about the topic.
"Do you talk with girls like that? Like, 'Are you a V-word?'" she said.
Eventually she did compose herself enough to explain her decision to postpone sex until marriage. Watch the video above to get the scoop from the supermodel herself.
Catch the full interview with Adriana Lima at HuffPost Live HERE:
Related
Before You Go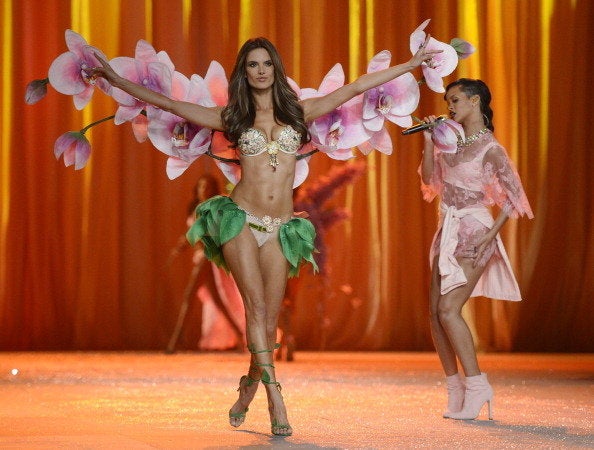 Victorias Secret Fashion Show 2012
Popular in the Community