It's the weekend, and the last thing we want to do is roll out of bed and exercise -- especially after getting a glimpse at Adriana Lima's workout routine.
The Victoria's Secret Angel shows us how she stays in shape in a new video for Self magazine. Between her "areo box upper body cardio" and her intense jump rope session, we'd say this is one intimidating regimen. Sure, Adriana can kick ass with her perfect form and crossover, double-turning jump rope skills, but we'd definitely need some practice if we don't plan on tripping all over ourselves.
Of course, the mother of two doesn't always have time for a proper 30-minute session with trainer Michael Olajide Jr., so sometimes she has to improvise when she has a break from taking care of her kids. "I try to work out during their nap times, or I'll try to go to the gym if possible," she told Celebuzz last year. "If not, I go outside, I'll take a walk, or have a short run, or I jump rope for 10 minutes."
So how does she find time to shop?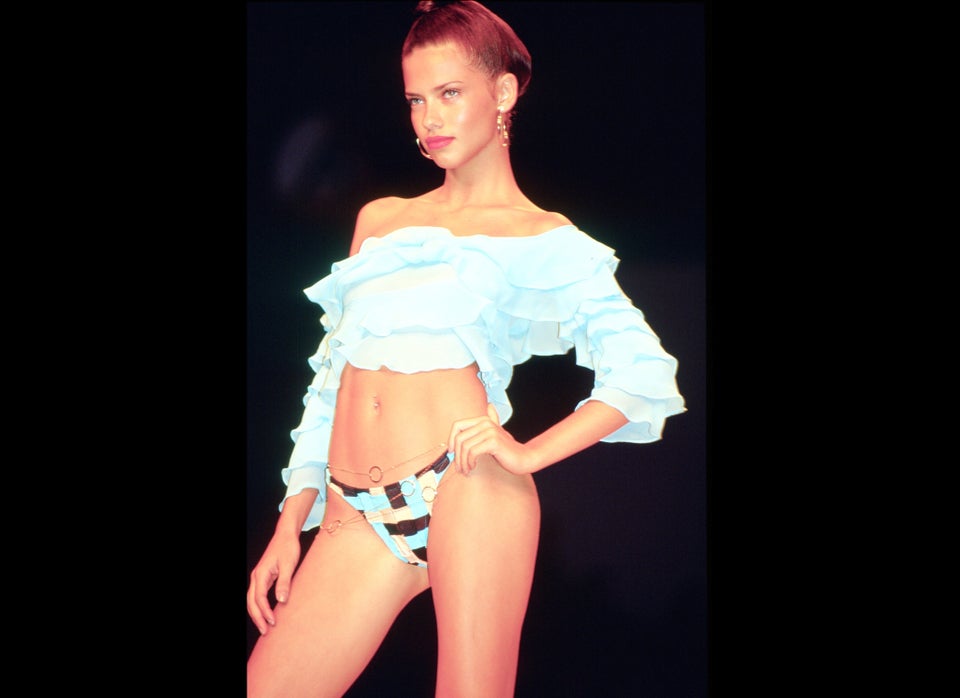 Adriana Lima's Style Evolution