"I said my foot hurt, and he held up my foot, and we both just screamed bloody murder."
That's how Adrianne Haslet-Davis remembers the immediate aftermath of the explosions at the Boston Marathon on April 15. According to ABC News, Haslet-Davis, a ballroom dance instructor at the Arthur Murray Studios in Boston, was attending the marathon as a spectator with her husband, airman Adam Davis, who had just gotten back from Afghanistan.
Thanks to onlookers who stepped in to help the couple, Haslet-Davis got medical attention quickly, but the doctors -- who, Jezebel's Laura Beck noted, "have proven themselves to be f*cking superheroes" over the course of the past week -- unfortunately couldn't save her foot.
In the days since, she has shown incredible strength of character. She told the Boston Herald, "I've been better, but I'm doing OK," and told ABC news in the video above, "I just want people to know that you can come out of a situation that might seem like the end of the world and come out stronger."
Our favorite part of this story, though, is that Haslet-Davis admitted to feeling the anger that this situation would understandably provoke. "I've thrown my walker across the room and haven't used it yet," she told the Boston Herald. But that anger also seems to be motivating her. "I can't let some (expletive) come along and steal my whole life," she said. "So, I'll dance again. And next year, though I've never been a runner, yes, I plan to run the marathon."
Related
Before You Go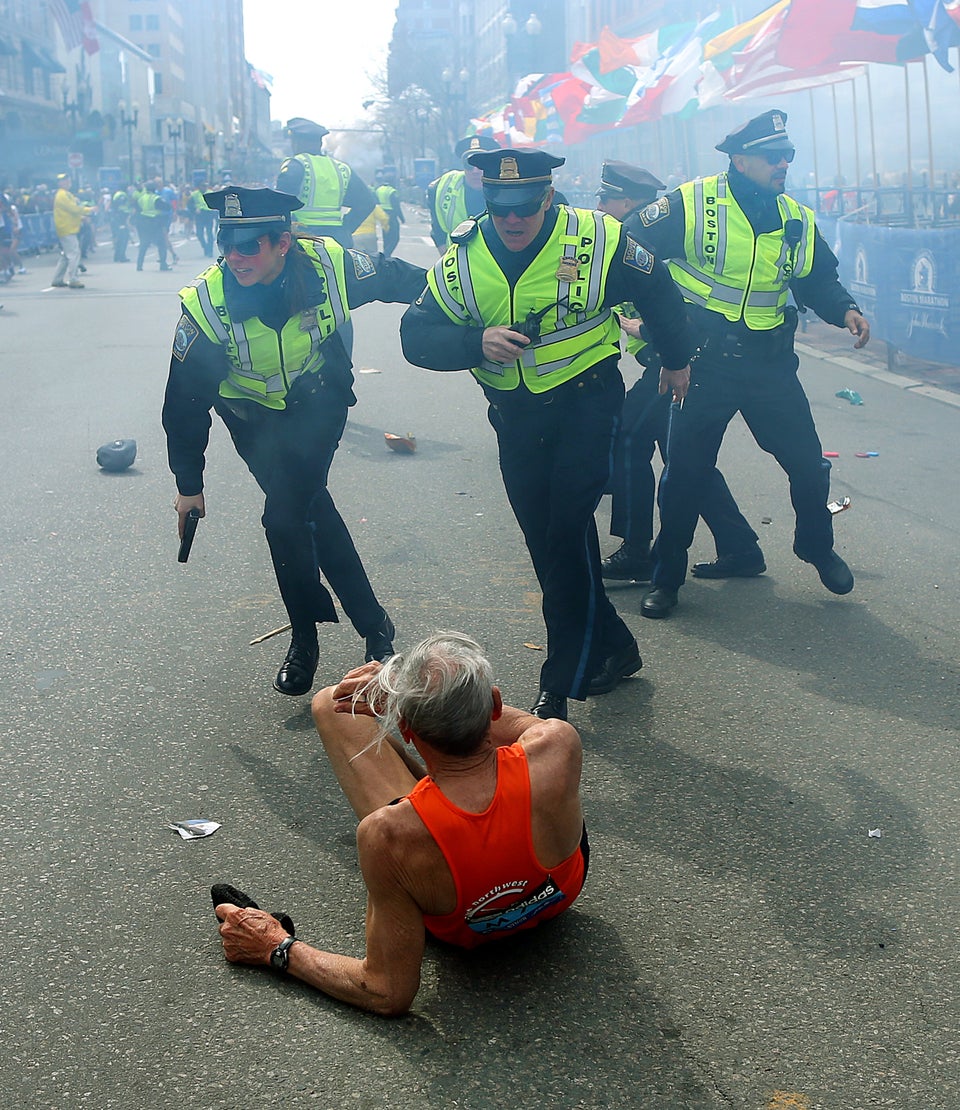 Boston Marathon Explosion (GRAPHIC PHOTOS)
Popular in the Community