"Femvertising" is here, and it's probably here to stay.
Ads catering to women and girls, citing feminism and female empowerment, and highlighting sexist double standards, seem to be everywhere these days. And they may be improving companies' bottom lines.
Studies show that women respond positively to these ads -- 52 percent of respondents in an October 2014 survey from SheKnows said they had purchased a product because they "liked how the marketer and its ads presented women."
However, some companies have been accused of walking the walk, but not talking the talk. Pantene's ads decry gender standards -- but is buying shampoo going to make any difference to how women are treated at work? Dove has a long-held commitment to "Real Beauty," but digitally alters models in their advertisements. It's worth evaluating these ads with a critical eye, even as we celebrate the empowering messages they are spreading.
Here are six of the best "femvertising" ads from companies that actually support women and girls:
Frank discussions about menstruation and women's bodies? A commitment to teaching girls that periods are nothing to be ashamed of? Providing women and girls with an awesome period-product delivery service? We're in.
Celebrating fierce female athletes who overcame obstacles to achieve their dreams can hardly be a bad thing.
High-speed Internet isn't inherently going to empower women, but Verizon's partnership with MAKERS aims to get more women into STEM fields. And there's no harm in reminding people not to focus solely on little girls' looks when speaking to them.
Children aren't born believing doing things "like a girl" is a bad thing -- and this ad proves it.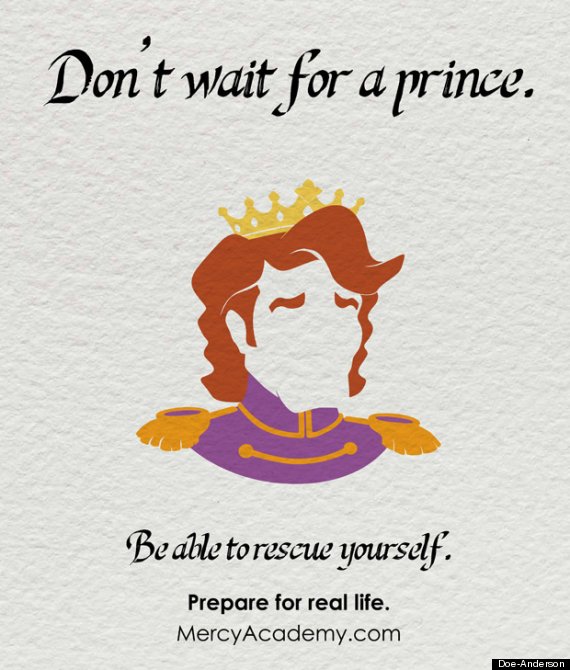 Yes, a Kentucky private school's ad campaign is up there as one of our favorites. Their ads stress that girls should be educated and independent, rather than waiting around for a prince or a fairytale life -- a lesson we can all get behind.
While a cosmetics company promoting women's self-esteem may seem disingenuous, there's nothing wrong with wearing makeup. Those who do might as well buy these products from a company that pledged to donate $5 million over five years to organizations that help women "break barriers and blaze trails."
Here's hoping that advertisers continue to push for women's empowerment -- and mean it.
REAL LIFE. REAL NEWS. REAL VOICES.
Help us tell more of the stories that matter from voices that too often remain unheard.
BEFORE YOU GO
PHOTO GALLERY
11 Horrifyingly Sexist Vintage Ads