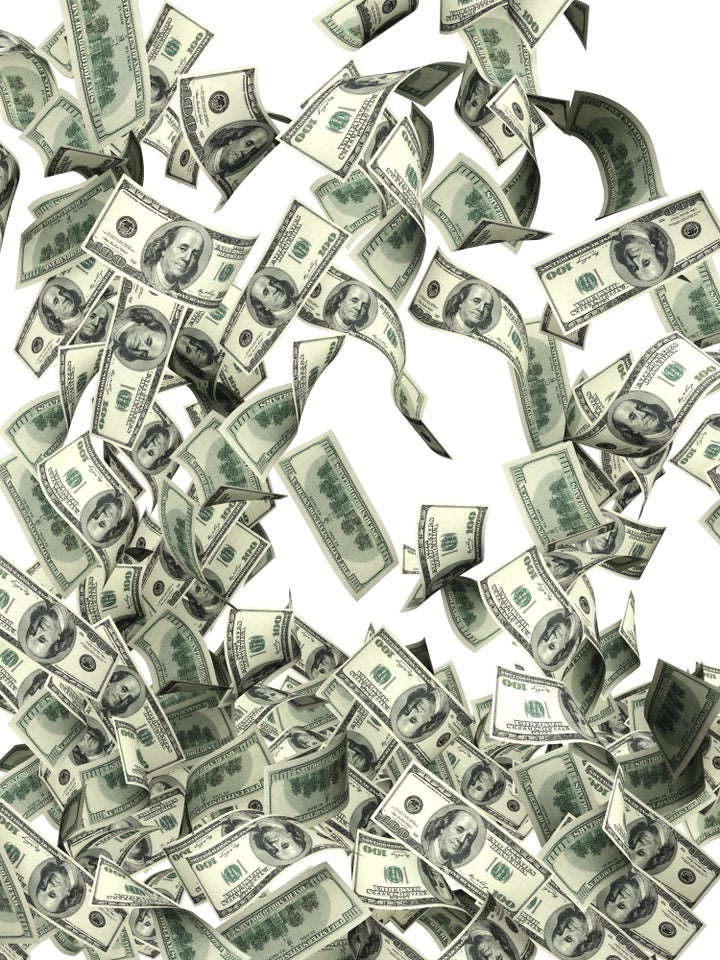 Are you a single parent, stay-at-home mom, or working adult who wants to return to school in hopes of securing a brighter financial future? The good news is that you're not alone. In fact, 38 percent of all undergraduate college students in America are over the age of 25 (about 6.7 million), and this share is expected to grow to 45 percent by 2019, according to the National Center for Education Statistics.
Studies have shown that these adult learners face a number of significant challenges as they strive to balance family, work and the academic rigors of college. Affordability, managing finances, and lack of time to keep up with coursework are among the most common reasons cited for not completing degree requirements. While this may sound a bit discouraging, a little bit of pre-planning can really make a difference and help you successfully achieve your goals. Here are some suggestions for beginning your journey, avoiding unnecessary costs, and staying the course to a better life:
Be realistic about the commitment
Just like getting married or moving to a new city, going back to school is a major life decision. It will require lots of time and resolve to see it through. Before making the leap, examine how you currently spend your time and see what changes might be in order to accommodate your expected coursework. Be sure to include allowances for studying and travel time if you plan to commute to school. Try this interactive scheduler to visualize how your day is spent; it's amazing how quickly the time goes. You'll also want to determine if you have enough flexibility to attend full-time (12 or more credit hours), or can only handle a part-time schedule at this point. Keep in mind that the more credits you carry, the more likely you are to stay in school and complete your degree.
Determine your career interests
Going to college is a significant financial investment so you'll want to be sure that the anticipated rewards match job opportunities. Explore your interests and research the expected employment openings for those fields by visiting sites like mynextmove.org and bls.gov which provide fast and easy access to the latest information.
Explore college programs, services and graduation rates
Next, find a college or university that offers the program of study you are interested in. Keep in mind that the closest school to you may not be the best fit. Community colleges, for example, offer a wide array of certificate and associates degree programs, many of which are geared to students with busy lives. They also may provide child care and other time/cost-saving support such as online tutoring and library services. Some colleges also offer accelerated, weekend degree or online programs that may be better suited to your work schedule. Not sure where to begin? Check out college navigator. Before applying, be sure to ask about graduate rates and what happens to students after they complete their program. Does the school have a good track record of helping students complete their degree? Are their graduates getting jobs in their field of study?
Many adult learners mistakenly assume that they are not eligible for financial aid and will have to foot the bill on their own. Not true. Almost 40 percent of Pell grant recipients, the federal grant program for the neediest students, are over the age of 25. To see if you qualify, start by filling out the Free Application for Federal Student Aid (FAFSA). This is your gateway to all federal grant and student loans. Most state and institutional need-based programs also require completion of the FAFSA, so be sure to check with the grants office of your state and the institutions you are applying to for more details. If you have served in the military, you may be eligible for veteran's benefits to help with costs. Also be sure to check with your employer to see if they offer grants or tuition reimbursement programs for successfully completed courses. Use this scholarship search engine to help find national foundations that may have special programs for adult learners. Remember, no one can guarantee a scholarship so never pay for a scholarship search.
In addition, some states such as Kentucky have designed special programs for adults receiving Temporary Assistance for Needy Families or TANF. These programs often partner with community and technical colleges to combine education grants and support services in one place. You also may want to explore getting credit for prior learning as a means to reduce the number of courses you may have to take. After all, one of the great benefits older students can bring to the classroom is lots of real work and life experience. Another innovative cost-saving program is the online Western Governors University which only requires students to take and pass those courses in which they don't exhibit competency.
Students who qualify for need-based grants and/or scholarships usually rely on some student loans to help cover all their educational costs. What's important is to limit the amount of loans you may take out to only what you really need, keep track of how much you are borrowing, and estimate what your monthly loan payments are likely to be when you finish. Keep in mind that you will have to pay back these loans even if you don't finish your degree.
Keep on top of your money
While in school, it is important to make a budget of your income and expenses, and monitor it on a monthly basis. Simplify your finances by using an online checking account that allows you to check balances and see how you are spending your money on the fly. Using automated bill paying features are also a great time saver, and help you keep payments on time -- so important for your credit score.
Going back to college is an exciting endeavor and well-worth the effort, so don't get discouraged if you hit a few bumps along the way. Remember that you are not alone and there is plenty of support to help you along the way if you simply ask. Also, be sure to touch base often with your college counselor, favorite professor, friend and/or family member for added encouragement and guidance. After all, the great film producer Walt Disney once said, "If you dream it, you can do it."
Calling all HuffPost superfans!
Sign up for membership to become a founding member and help shape HuffPost's next chapter