The portrayal of Jesus as non-white has played an important role in black liberation theology for years, but Adult Swim's forthcoming show "Black Jesus" may fall short of the belief's empowering message.
Created by writer and producer Aaron McGruder, the mastermind behind "The Boondocks," the new show's "Jesus" -- played by Gerald "Slink" Johnson -- lives in present-day Compton and preaches a modernized gospel.
The motif of a black Jesus has figured prominently in black theology, as author Ebony A. Utley noted in her book "Rap and Religion: Understanding the Gangsta's God":
According to cultural critic and minister Michael Eric Dyson, gangstas see a crucified black Jesus as "the God who literally got beat down and hung up, the God who died a painful, shameful death, subject to capital punishment under political authority and attack, but who came back, and keeps coming back, in the form and flesh we least expect."
Adult Swim's show, due to premiere on August 7, may not do this important history justice, however, as Princeton religion professor Eddie S. Glaude Jr. told The HuffingtonPost. "The trailer trades in a host of racial stereotypes without giving us a sense of what is the nature of Black Jesus's ministry," Glaude said.
McGruder previously dipped into black theology in Season 1 of "The Boondocks." In the episode, main character Huey has the chance to direct the school's Christmas play -- which soon becomes "The Adventures of Black Jesus."
Throughout "The Boondocks," Huey is liberal, political and vocal about African-American rights, but his politics won't be present in McGruder's new show -- at least not explicitly. "Without Huey's politics as the frame," says Prof. Glaude, "I am not sure what the Black Jesus signifies."
Although scholars debate Jesus' skin-color, and Biblical record offers very little indication, his significance as a symbol for justice has been proclaimed by many, including African-Americans. "Jesus says my mission is to eradicate poverty and to bring about freedom and liberation for the oppressed," theology professor Dwight N. Hopkins told NPR.
And as the late rapper Tupac Shakur said in his song "Black Jesuz":
"In times of war we need somebody raw, rally the troops/Like a saint that we can trust to help to carry us through/Black Jesus."
It seems unclear that Adult Swim's "Black Jesus" will fit the bill.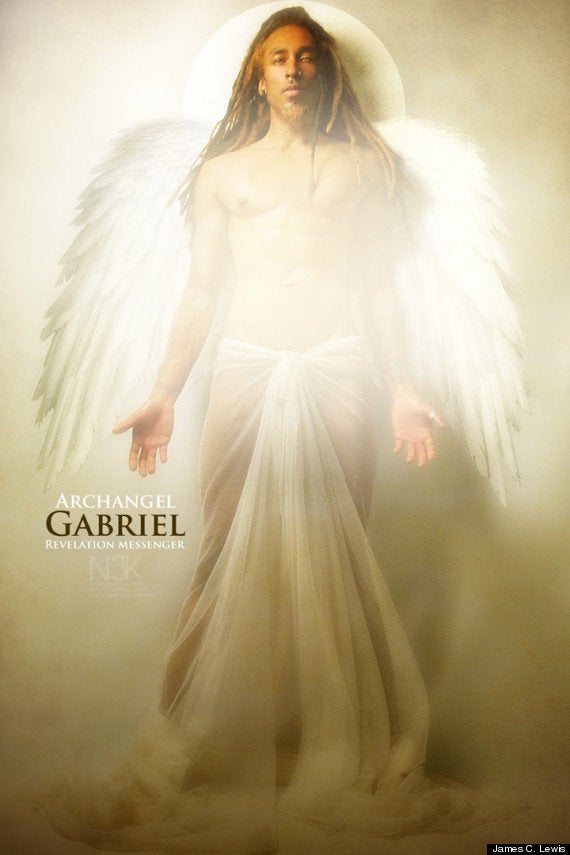 'Icons Of The Bible': One Photographer's Take