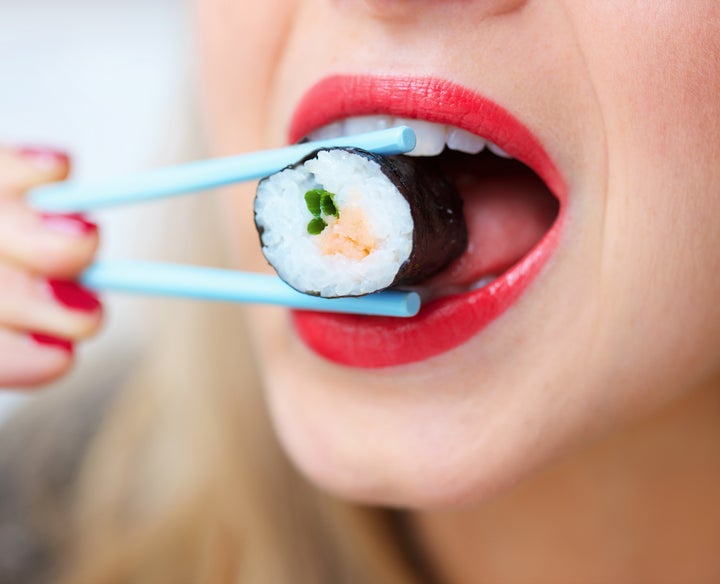 Owner Mike Anderson told the Washington Post that residents had expressed a desire for adults-only dining options: "We ran it by some parents that had kids and I would say eight out of 10 thought it was a great idea. They said 'You're on to something here.'"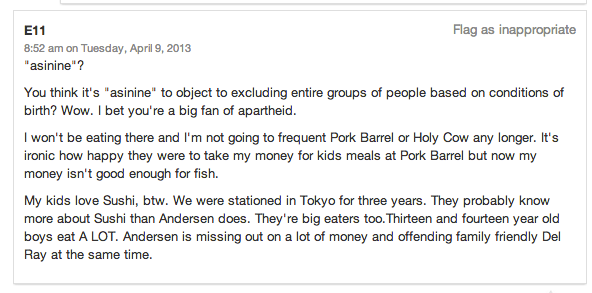 Del Ray Patch Readers Comment On Adults-Only Sushi Bar
The yet-unnamed Del Ray restaurant isn't the first to institute an 18-plus policy. In 2011 a Pennsylvania eatery made headlines by banning children under age six. Owner Mike Vuick said that bringing noisy kids into his restaurant was "the height of being impolite and selfish, and therefore, I instituted a policy."
Dear all present and future patrons: GCP is proud of its reputation as a family restaurant, a title that we will work to keep. Unfortunately a number of our diners have posted unpleasant experiences because of crying and unsupervised children. To ensure that all diners have an enjoyable lunch or dinner with us we respectfully ask that parents tend to their crying tots outside.
As HuffPost Food points out, it's not against the law for a restaurant to restrict access to children but it is illegal to ban senior citizens because they are a protected class under the law.
Should more restaurants institute adults-only policies?
Related
Popular in the Community