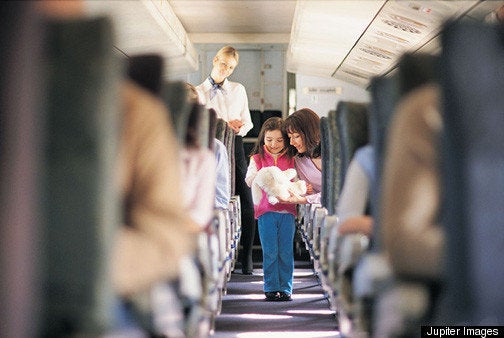 U.K.'s Daily Mail is reporting that several airlines, including British Airways, Virgin Atlantic and Emirates are being urged to consider child-free zones and even child-free flights in order to accommodate passengers without children (or who don't want the threat of a screaming child next to them).
A recent survey in the U.K. shows that 3/4ths of business passengers found children on planes "irritating." As such, families could be separated from other passengers on flights or banned from flights altogether.
Business travel writer Dave Richardson told Metro UK: "Introducing an adults-only cabin or service is a good idea and it would work well on high-frequency routes so that families could be accommodated on other services."
Already, Amtrak has a quiet car on many of their trains, which prohibits loud talking and cell phone gabbing. Perhaps the equivalent of a quiet car isn't that far off on planes?
What do you think? Check out the poll below.