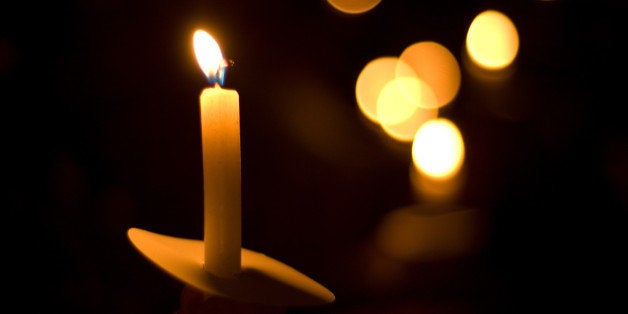 More than ten years ago, I experienced my first Advent Retreat of silence. I was invited by a group called "Hungry Souls." The retreat was led by Sibyl Towner and Karen Mains. I remember being nervous about the silence. Would I get bored? Would I be able to "not speak" for three whole days?!? I imagined being in a group of a few dozen women and all the sudden needing to "shout out loud" to break the quiet. I had many questions. As much as I was nervous, when I arrived at the retreat center everything was right in place. Karen and Sibyl gently guided us into the silence. We were given instructions along the way, so even in the quiet... no one was ever alone.
Since that first retreat, I have tried to keep the practice of two overnight retreats of silence every year -- one around Easter during Lent and the other during Advent as Christmas approaches. I try to have a day of silence a month as a part of my own spiritual rhythm. Some months I am more successful than others.
Our years are typically full of busyness, the schedule only amps up as the holidays approach. For me, this year has been no exception -- between work and family and other activities -- it's been a year where "peace" and "silence" have not been common companions. These advent times of silence allow me to begin to settle my heart. I enter with anticipation into the silence. My prayer -- for myself and others -- is that we might all have some quiet to reflect upon the true purpose of the Advent Season. I am reminded of what it must have been like for the ancient followers of God, awaiting the coming of the Messiah.
We wait upon the Lord to hear the cries of our hearts . . .
We wait upon the Lord to see justice for the oppressed . . .
We wait upon the Lord to feel hope in the midst of our despair and challenging times . . .
We wait, in a season structured to remind us of silence and darkness, to see light and hear shouts of hope . . .
We wait also for Him to return again . . . that in His coming, the world might again be made right.
REAL LIFE. REAL NEWS. REAL VOICES.
Help us tell more of the stories that matter from voices that too often remain unheard.