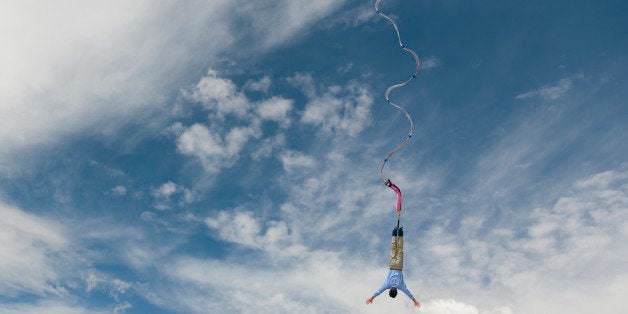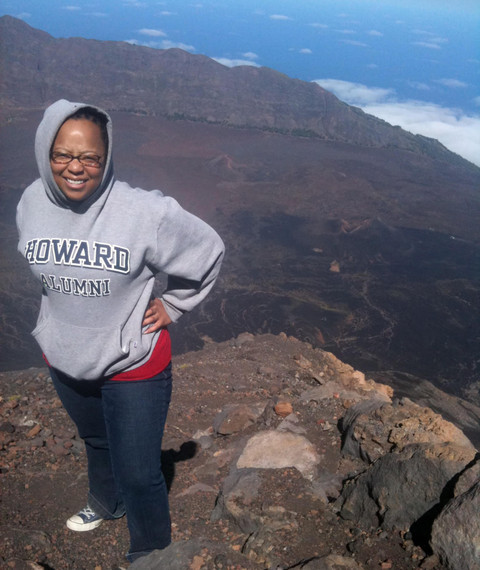 Veronica Garnett, Black Adventuristas Founder Volcano trekking - Cha das Caldeiras, Fogo, Cabo Verde
Veronica Garnett describes herself in many ways. She's a black feminist. She is a graduate of Howard University and a Masters degree holder from Columbia University. Her schooling led her to become a registered dietitian specializing in HIV care and women's health.
She is is also an adventurer. After a two-year long bout with depression at the start of the decade, she decided to get help, but not just in the form of medical attention. It was then she embarked on her very first adventure. Years later with several daring pursuits under her belt, she launched Black Adventuristas, an online platform that serves as a space for support for black women who dare to live adventurously. The Black Adventuristas Instagram page, which boasts over 20,000 followers, is a beautiful display of women embarking on the most nail biting yet inspiring undertakings-all while graciously putting to bed the old stereotype that black people aren't adventurous.
Veronica shared with us how conquering her own fears changed her life and set her on one long, joyous, "Adventurista" path.
Beyond Classically Beautiful: How would you describe a woman who is a Black Adventurista?
Veronica Garnett: She is everything! But more specifically, she is someone who looks for adventure around every corner. She is willing to step out of her comfort zone and try new things. She is open-minded. She is not fearless, but she fears less. She meets at the intersection of adventurer & black girl magic. Lastly she is a conscientious consumer of adventure, travel and leisure.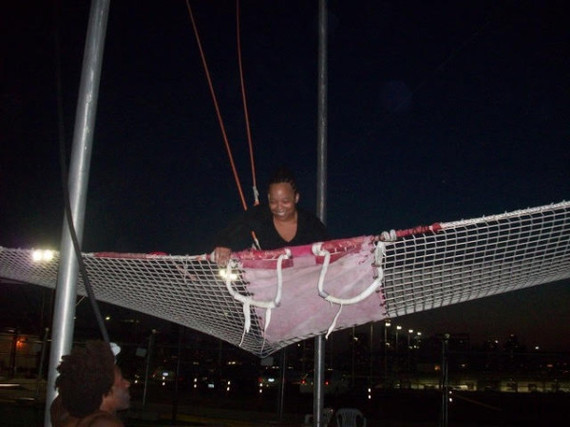 Veronica's first flying trapeze class that got her hooked on adventure. The Flying Trapeze School of New York, NYC.
Adventure literally saved my life. Who knew that risking my life could actually save my life?

BCB: What inspired you to start Black Adventuristas?
VG: In about a year and a half period between 2008 to 2010, I experienced a great deal of loss. My aunt passed away, my four and a half year relationship with my college sweetheart ended, my grandmother passed away, and then I lost my job. In that time, I decided to sit out of grad school for a year. I also started having panic attacks and struggled with anxiety. It's like my whole life was crumbling around me and I never had the time to fully grieve and heal from the pain of these back-to-back losses. So at a certain point I broke--and I mean I broke.
I cried every day, several hours a day for two months straight. The panic and anxiety were masking the depression I didn't realize I was experiencing. There were moments I felt like I didn't want to die, but I didn't want to live either. I'd sleep all day and only get up to do what I had to do. I isolated myself from others. I kept how I was feeling to myself. It was horrible.
One day I said I didn't want to live like that anymore. Luckily, I initiated therapy. But when you are dealing with mental illness, one method of treatment is usually not enough. I knew I had to do everything I could to get well. So on my 25th birthday in July 2010, I decided to take a flying trapeze class. I figured if I could stand on a platform 23-feet above the ground and swing off of it, conquer my fear of heights, falling, and dying; if I could do something that made me feel so anxious, maybe I could manage my anxiety in my daily life. I was so scared. I almost had a panic attack up there. I wanted to turn around and go back down that rickety ladder, but the instructor, in a very calm voice said, "you know, the best way to get down is to swing down." So after some moments of hemming and hawing, I finally swung down. I ended up taking 4 turns. Each time it got easier and easier. I felt freer and freer. Exhilarated.
From that moment on, I was hooked on adventure. I made it my mission to try as many new, different, and adventurous things I could possibly think of and some I never even knew existed. Adventure literally saved my life. Who knew that risking my life could actually save my life?
Things may not be perfect, but I am in a much better place today at 30 than I was at 25. Developing stronger social connections, going to therapy, taking medications, embarking on my spiritual path, and of course adventure helped me get to this place.
BCB: What are some of the other adventures you've embarked on?
VG: Since that flying trapeze class, I've gone hiking, ziplining, waterfall canyoneering, whitewater rafting, volcano trekking, skiing, kayaking, hydrobiking, horseback riding, rock climbing, skydiving, and I even did the polar bear plunge! I've done foodie adventures, multiple fitness, dance, and cooking classes, outdoor yoga, and a bunch more. Many of these adventures were done in my very own backyard, right in the NY/NJ/PA area. Some were abroad. For me, it's all about the adventure, not so much the location.
When I went on these adventures, I was often the only or one of a few black women doing these adventurous things, particularly some of the outdoor adventure activities. I thought to myself, "there has to be more of us out here." If you can't find your community, sometimes you have to create it, so that's what I did. Black Adventuristas was officially born on July 22, 2014.
BCB: Describe the work you're doing through Black Adventuristas.
VG: Black Adventuristas mission is to provide a safe space of acceptance and support that fosters a spirit of adventure in black women.
So part of my work is to cultivate and nurture that space, to facilitate conversations, and to educate, which you have to do whenever you come up with something new.
In the year since BA was launched, my main focus has been to grow our community, to increase the platform's social media reach, to figure out if black women are really interested in the notion of living adventurously.
Now that I know I'm onto something, I'm finally ready to take things to the next level.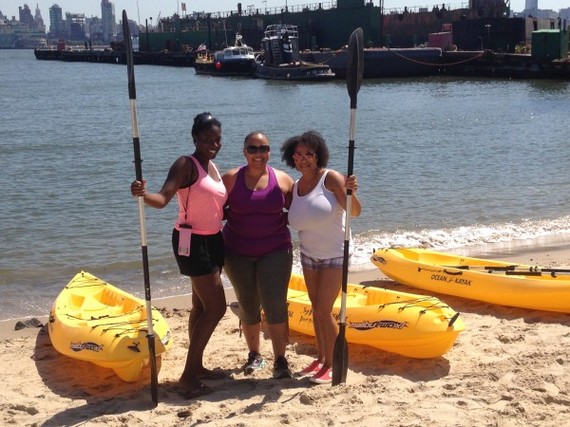 BCB: Why is it important for black women to have this kind of platform online?

VG: This quotes sums up how I feel:
"When we as Black people create spaces and opportunities for affirming representation, it is not an act of exclusion. It is an act of self love and resistance in a system that is structured to facilitate our erasure." ~ Unknown
There is no such thing as too many safe spaces where we can be ourselves, unapologetically.
BCB: Out of the photos you've posted on your Instagram page, which adventures or "adventuristas" are your favorite?

VG: This one is really difficult. I absolutely love my community, the amazing women in it, and all of the photos that I share. I often say to myself, "YAAAAASSSSSSS! She's amazing!" "OMG! She's so dope!" To pick favorites is so hard. But if I must, I absolutely love the video of @itshalesmane bungee jumping. I think I've watched it a thousand times.
Popular in the Community