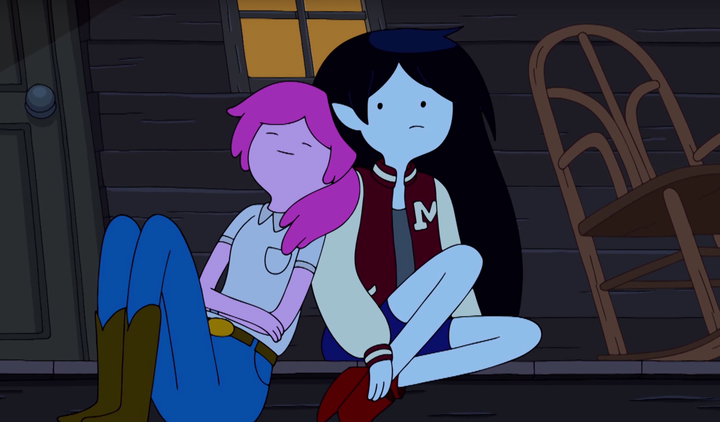 The "Adventure Time" series finale gave us a moment that made audiences say, "Oooooo."
After years of teasing a relationship between Princess Bubblegum and Marceline the Vampire Queen, and all the meticulous fan art that followed, it looks like Bubbline is canon.
The show's finale, "Come Along With Me," sealed the coupling with a smooch on Monday night.
At a book signing for The Adventure Time Encyclopedia, Olson said creator Pendleton Ward told her that the ruler of Candy Kingdom and the centuries-old half-demon, half-human had previously "dated." This caused a stir across social media. In response, Olson eventually walked back her comments.
At San Diego Comic-Con over summer, Olson told HuffPost: "The thing from a couple years ago was me kind of hoping it was that, because I 'ship them. So I'm hoping that they're a thing," she said, adding, "You're gonna have to tune in to see. I'll tell you what I say every time: I don't know."
Well, fans did tune in. And, at long last, it finally happened:
Speaking to Polygon, showrunner Adam Muto explained the relationship, saying, "It was something that is important. When it showed up in the storyboards, it made sense. You just have to do it enough so that it's not a new story, and then it will just be something that happens. Hopefully it's not important in that way. Hopefully it's not something that we even need to comment on, even."
As much as Muto downplayed it, the representation of a complex queer relationship in a kids cartoon is pretty historic. Yes, other modern cartoons like "Steven Universe" have made LGBTQ characters more common. But even in a groundbreaking animated series like "The Legend of Korra" ― which ends with two women, Korra and Asami, holding hands and entering the spirit world together ― the relationship could still be seen as ambiguous within the series' story. Creator Bryan Konietzko later confirmed, "Korrasami is canon."
Perhaps the main point of the "Adventure Time" series finale was that it wasn't a finale at all.
In the supersized episode, BMO (Finn and Jake's living video game console system that becomes King of Ooo years in the future) recalls the story of the great Gum War, aka our final adventure with the show's protagonists. A number of ridiculous things happen in the Gum War, including the malevolent entity GOLB coming along to throw everything into chaos and possibly destroy Ooo for good, but everything culminates in a montage of Finn, Jake and company, well, just continuing on with life.
So maybe Bubbline lives happily ever after, maybe not. Who knows? As BMO explained when new characters Shermy and Beth asked him about the fate of his friends: "Hey, you know, they kept living their lives."
Anything less would've been ...
Before You Go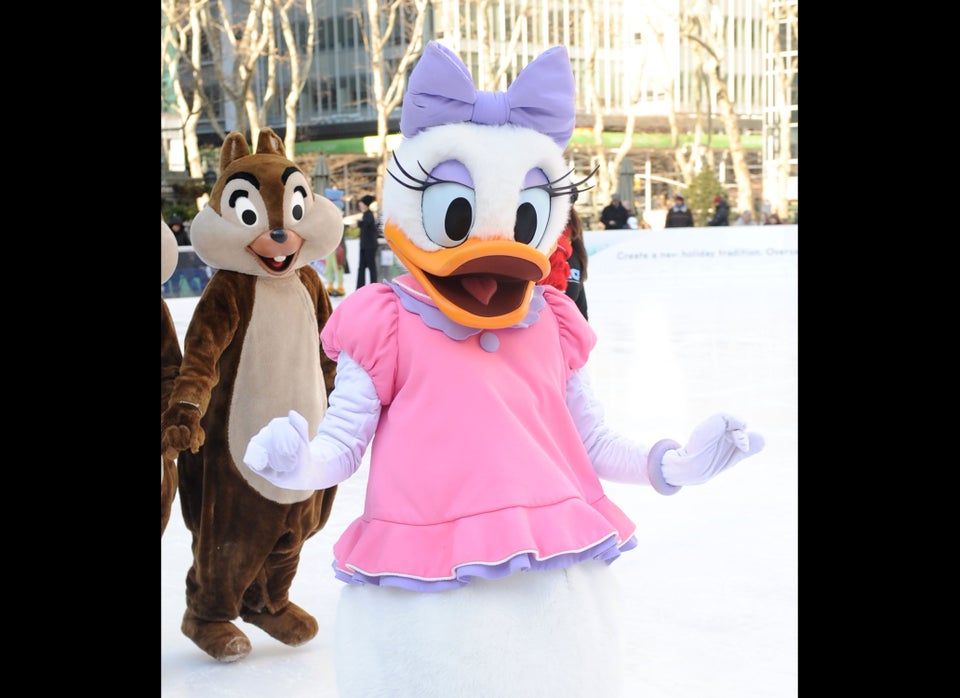 The Best Cartoon Character Names
Popular in the Community