For many, Mexico is seen as a beach destination, filled with all-inclusive resort properties. For others that are more adventurous, there's a whole world beyond these safe confines that's waiting to be discovered. From explorations to extremes, there's culture, history, and the wild outdoors that awaits.
Adventure Travel Mexico (ATMEX) is a specialized event for Adventure Tourism and Nature. Now in its 4th year, it's ranked as the most important one in Latin America. This year the event took place August 26th to 29th, and was held once again held in the state of Chiapas. Last year it was in San Cristobal de las Casas, and this year was in the Mayan heritage area of Palenque, at the beautiful ecological resort Chan Kah.
It's an opportunity for local adventure and cultural tour operators and destination representatives to showcase their offerings to international buyers and media. New product offerings are presented, dedicated websites are launched, information sessions are presented by a variety of travel professionals, and individuals meet and mingle throughout the conference in hopes of creating a long lasting business relationship.
There are also familiarization trips offered prior to the event that takes buyers and media on specialized tours throughout the country. This is a chance to gain first-hand knowledge of what Mexico has to offer in the way of adventure products. Destinations included the region of Chiapas, in addition to Oxaxca, Durango, Guanajuato, Moreles, Tobasca, and even Mexico City. There were representative buyers from as far away as Russia, Asia, and Australia, along with the more prominent markets of Canada, United States, and Latin America.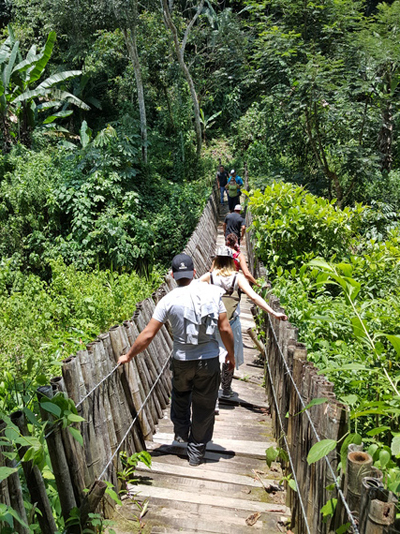 The adventure travel market has exploded in recent years, primarily within the soft-adventure sector, but there's also a significant amount of extreme-adrenaline-filled enthusiasts on the road as well. Many of the invited guest speakers were there to explain how suppliers can tap into this growing lucrative market. Topics included Steps to Success in Community Adventure Tourism, Adventure Tourism - Concepts and Trends, Exploring the Physiology and Psychology of Adventure Travel, Indigenous Tourism, Adventure Travel for Women, Multi-Generational Travel, Guide Training, and Product Development.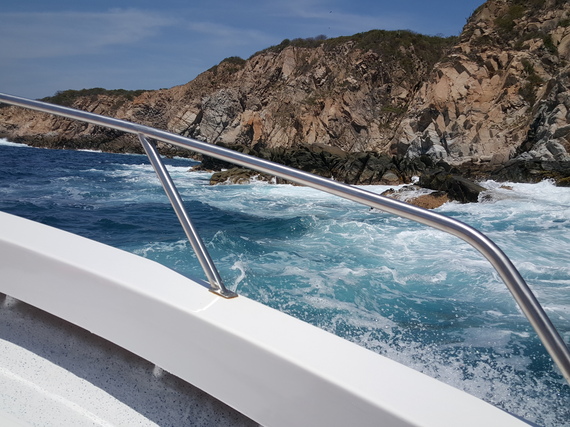 Tour operators proudly displayed their wide range of adventure packages, whether that be a day of white-water rafting or cliff-diving, or a week of cross-country trekking or cycling. Some others offered an assortment of more cultural and nature driven packages, that included volunteer and indigenous tourism opportunities, coffee plantation and mescal/tequila routes, arts and crafts, and sailing excursions on the mighty waters. There's also zip-lining, caving, rock climbing, and cenote explorations.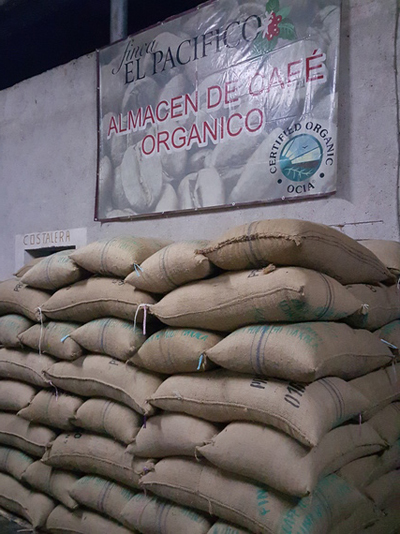 A large component of this event is the end of day cocktail receptions, where it's a chance to let loose and have more informal interactions with those potential business partnerships that were initiated earlier in the day. These parties are often extravagant, and are a reflection of the local culture from the region in which they are held. The closing gala had a presentation from the local indigenous population that had most everyone in awe. Despite the torrential downpours that are so common during the rainy season in Chiapas, the organizers pulled off another successful event.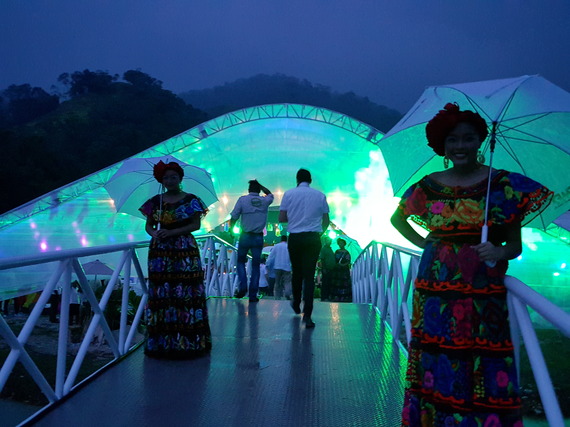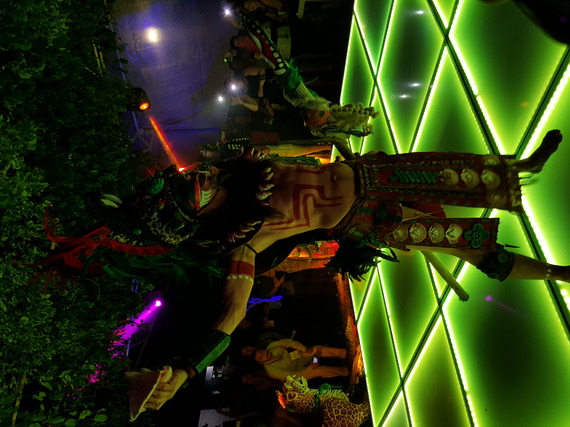 When all is said and done, it's hoped that it won't the rain that will be remembered, or even the parties, but the overall experience of Mexico as a host destination. Despite some recent setbacks and controversy within the country, Mexico is still viewed as a viable and economical travel destination.
Mexico truly is an undiscovered paradise of adventure for those willing to skip the all-inclusive resorts the country is more commonly known for. Holding tourism fairs such as ATMEX are important to reaching the right segment of that traveling population, and assuring them that it's not only safe to travel, but there are plenty of unknown discoveries to be found as well. Also, there's still plenty of time for some rest and relaxation at the end of a busy day outdoors.
ATMEX 2016 dates and destination have yet to be announced.