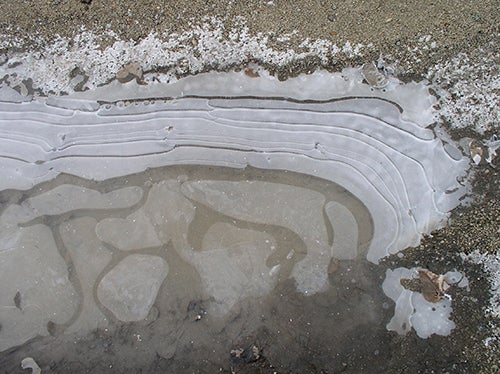 As a "citizen diplomat," I flew more than once to Moscow in the mid-1980s. I have written about an appearance on all-Soviet television, about the nuclear secret at the heart of my discussion with a former aide to Khrushchev, and about a meeting with Soviets where we talked, in a hypothetical way, about what we could do together if the Cold War ever ended. Here I want to describe other aspects of my experiences in that capitol.
Apart from enjoying such tourist sites as the Bolshoi Ballet, St. Basil's Cathedral, and the Tretyakov Gallery, my partner at the Ark Foundation and I had dinner at the apartment of the commissar of all Soviet publishing. We teased him about the lack of competition. He replied, "you Americans all think the same way in any case." We asked when the novel Dr. Zhivago was going to be published in the USSR, given that it had appeared in the West in 11957, or about 30 years earlier. The concerns on each side were real; but the dinner was friendly, even jovial. The leading literary journal Novy Mir, which had originally rejected Pasternak's manuscript, finally serialized the novel in 1988.
I attended a exhibition of Soviet art in the former Czarist stables (the Manage) just outside the Kremlin walls. At an open mike, poets were declaiming in a style not seen here until the "slams." On one side of the hall was the local terminus of an American-Soviet "space bridge," with big public computer screens in San Francisco and Moscow. The art had never been shown, except to friends, and it was heavily influenced by "constructivism" from around the time of the revolution."
Because I was associated with books, as co-editor of Citizen Summitry, I was brought to the Writer's Union by a scientist who was introduced to me as the father of the Soviet space program. This book, sponsored by the Ark Foundation and published by Tarcher, made a hit at the Union in part because it contained many short contributions by Soviets envisioning elements of a peaceful world.
That visit to Moscow came on the heels of the Reykjavik summit meeting between Gorbachev and Reagan, a meeting at which nuclear disarmament was favorably discussed but foundered on Reagan's insistence on testing a "shield" to be created by anti-missile missiles. As it happened, the shield has not yet been perfected in a third of a century, and it did not appear to occur to Reagan that such a defense, if successful, would be profoundly threatening to the Soviets.
In a limo, driven probably by a KGB agent, this scientist warned that any anti-missile system located in space would depend for its own defense on an unprecedented number of lines of computer code, and that any "bug" could inadvertently set off a nuclear exchange if one system "thought" it was under attack by the other. I had heard many dismal scenarios, but this concern was new to me.
The visits also had a lighter side. One evening a Soviet rock band was playing in a ballroom of the hotel on Red Square close to St. Basil's onion-domed cathedral. I had traveler's flu and could barely stand, when the M.C. introduced me and asked me to come forward while the bands played its first number. Afterwards, being a minor celebrity, at least momentarily, I was asked to dance by many women who could have leapt right off one of those Soviet era posters.
One day I joined the line leading into a store that sold eggs. With the help of my translator, we chose our eggs at one station, paid at another, and picked up our purchase at a third, all the while waiting in a slow-moving line. Then of course I gave the carton to my translator.
My American partner and I had no illusions that good fellowship on trips would necessarily translate into policy changes on either side, but we did seek to suggest to Gorbachev that he had some not unfriendly space into which to move. In a way we were helped by decades of propaganda that described so ridiculous and extreme a picture of "the other side" that we made a favorable impression just by being human.
When my partner invited me for dinner at the National Hotel, I proudly ordered, in my tourist Russian, fish solyanka. (It's a thick soup.) After the waiter had ambled away, my friend said, drawing on his earlier experience, "Craig, it doesn't matter what you order, you will be served chicken Kiev." During the wait, we were approached by the usual black-market money-changers and prostitutes dressed as gypsies. At last our dinner appeared and was uncovered with a flourish: it wasn't solyanka.
Calling all HuffPost superfans!
Sign up for membership to become a founding member and help shape HuffPost's next chapter
This post was published on the now-closed HuffPost Contributor platform. Contributors control their own work and posted freely to our site. If you need to flag this entry as abusive,
send us an email
.