When High50's Monica Porter tried Tinder for the first time she was irritated by unreliable young men, but on using the dating app again this year she found guys in their 30s 'like teenagers after some fun'
I first downloaded Tinder on to my smartphone in the summer of 2013, soon after the innovative new dating app was launched in the UK. That was the year of my great Internet dating adventure and it seemed an intriguing experiment to try.
The fact that I had turned 61 two weeks earlier didn't bother me. I could always lie about my age. Shocking!
When I discovered that Tinder automatically takes some basic details from your Facebook profile, including your correct age, I cringed with embarrassment. I knew this Tinder business was a young person's game. I'd be laughed out of court.
Not so! Far from putting off the legions of 20-something men looking for 'action', my age was virtually an aphrodisiac for many of them. The fact is, young men always have and always will fantasize about older women.
Most striking is the large number of men in their mid-to-late 30s who have not yet settled into long-term relationships. I was delighted to learn that they didn't equate being a sexagenarian -- which scared the s*** out of me, I can tell you -- with having one foot in the grave.
So I became Tinderised. I had my escapades, some exciting, others less so. But after only three weeks I deleted my account.
The thing about young men, especially in today's digital world, where all arrangements are subject to change and attention spans are minuscule, is that they are infuriatingly unreliable. So, call me old-fashioned, but in the end I simply got fed up with their flighty behavior.
Fast-forward a couple of years. I have just been having another little spell on Tinder, and what a transformation since those early days! The users' flightiness is still there, but no longer is it a dedicated forum for randy young guys and lovelorn girls.
It has evolved into a proper microcosm of our society, and the over-50s -- so many of whom are footloose and fancy-free after relationship break-ups -- have taken to it with a vengeance.
They too have seen that Tinder is a quicker, easier, less painful and free alternative to the more serious dating websites, such as eHarmony and Match.com. And it works. That is, as long as you do 'match' with people on the app, and those matches lead to actual offline meetings.
All Of Life Can Be Found On Tinder
On Tinder you can find doctors and documentary filmmakers, City financiers and Oxbridge students, in the same pack of cards as construction workers, painter-decorators and cabbies. And talk about multi-cultural!
My latest bevy of London Tinderfellas includes a Spaniard, a Greek, a Dane and an Italian, in addition to the pub-joke routine 'Scotsman, Irishman and Englishman'. The common factor which unites them all is the search for a mate, short-term or long-term, for sex or for love or for companionship.
The oldest man I have seen on Tinder was an 80-year-old widower. Although he looked every bit his age, he seemed lively and good-natured and was clearly game to meet new ladies to help take his life forward.
But I wondered, a little sadly, which woman on the app would swipe right for 'yes' for the elderly, frail gent. I mean, is he very wealthy or something?
Moving down a notch, I gasped when I spotted a family friend, a long-married man and paterfamilias with a horde of offspring, as well as several grandchildren. He is 75. Grey locks flowing, a naughty smile playing on his lips, he announced that he was 'up for anything'. If I was stunned, how on earth would his wife feel?
Of course the 'lion's share' of Tinder men (ha -- so many have pics of themselves posing with sedated lions, tigers and other wildlife, it has become the worst cliché) are still youngish single guys looking for their next hot date.
Most striking is the large number of men in their mid-to-late 30s who have not yet settled into long-term relationships. Still on the game, like perpetual teenagers just after some no-responsibility fun, even though they are creeping towards the border of middle age.
Tinder Only Lets You Message People You Match With
In any previous generation, most men of that age would already be married and have started a family. But this lot have been infantilized by decades of playing on their Nintendos and PlayStations and Xboxes. They don't want to grow up. And the high incidence of divorce in their parents' generation undoubtedly makes many shy away from serious commitment.
Reflecting society as a whole, Tinder today is also riddled with weirdos, saddos, kinky types, poseurs, cheats (both overt and covert), blatant idiots, the deadly dull and the self-deluded.
You have only to look at their awful pictures and read their profile spiel -- either semi-literate or pretentious or both -- to know you wouldn't swipe right for any of them, even if they were the last males of the species. And I haven't even mentioned those stupid-looking sleeve tattoos, now commonplace.
I Right-Swiped And Met Ted
I have matched with a few charming and thoroughly decent men, and had some enjoyable dates. Obviously, I am highly selective in my right-swiping. But even so, you can find yourself in an utter mismatch.
Ted, for example. Aged 37, intelligent, professional, presentable, nice manners. We exchanged messages in the build-up to a meeting. He said he loved cooking and sent me photos of dishes he had concocted, various platefuls of colorful mushy stuff. Vegan, he explained.
He'd already told me he was teetotal. And when I mentioned that I was watching an entertaining cop show on TV, he said he didn't own a set and only watched vegan cookery demonstrations on YouTube.
Well. I am a meat-eating, alcohol-drinking telly fan. "Ted," I said, "this is never going to work!" Then came the killer rejoinder: "Would it make things worse if I told you I lived with my mum?"
Monica Porter's memoir, Raven: My Year of Dating Dangerously, is available on Amazon in paperback and e-book.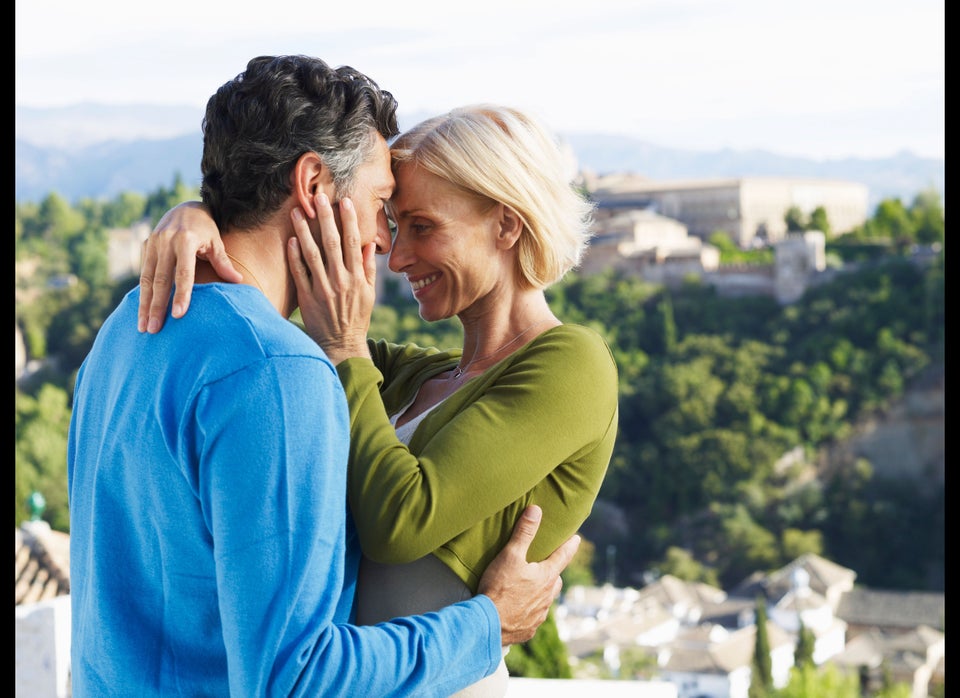 6 Kissing Tips
Related
Popular in the Community