Yes, sex sells. But sexism, increasingly, seems less and less marketable.
The latest sign: On Thursday, some of the world's largest companies and advertising agencies will announce a new initiative to banish gender stereotypes from advertising.
The Unstereotype Alliance, which will be launched at Cannes Lions, an industry conference in France, is a partnership between U.N. Women and several major global companies, including Unilever, Johnson & Johnson, Procter & Gamble, Mattel and Diageo. Facebook, Google and Twitter have also signed on, as well as major ad agencies WPP and IPG.
"Every day, hundreds of millions of people around the world are exposed to the communications our industry creates," said Martin Sorrell, chief executive of WPP. "That influence can either be used to reinforce negative stereotypes or to set new standards of empowerment and equality."
The new initiative is the brainchild of Unilever, which committed itself to ridding its own advertising of sexist stereotypes last year, most notably by revamping marketing of Axe body spray.
Axe ads, reviled by most feminists for their blatant sexism and objectification of women, launched a new campaign urging men to find their "magic" ― a 180-degree shift from commercials that had featured hyper-sexualized women drooling over men who smelled nice.
Unilever produces millions of ads, but it is now analyzing them for the way they portray women. The company will change its ads that communicate old-fashioned stereotypes, says Keith Weed, Unilever's chief marketing and communications officer.
The hope is that the companies in the alliance will commit to similar types of analysis and action, but for now this influential group is only at the talking stage.
"There has been a lot of progress made in the industry on this issue but not enough," Weed says.
The campaign comes as more companies strive to portray themselves as feminist champions. You may have noticed this during the Super Bowl in February, when automaker Audi's ad highlighted the gender pay gap.
The Audi spot brings up a separate issue for many of these companies. Audi's leadership team, and that of many companies, is still dominated by men.
A few years ago, Always' "Like a Girl" ad was celebrated for its fresh, empowering portrayal of little girls, shaking up the staid world of sanitary napkin ads (blue water, dancing ladies clad in white, etc.).
Recently even Carl's Jr., known for creating burger commercials targeting teenage boys that featured women in bikinis, announced it was walking away from its sexist marketing strategy.
Still, advertising remains a cesspool of outmoded conceptions of women. Just 3 percent of ads feature women in leadership or managerial roles, according to an industry-wide analysis conducted by Unilever in 2015. And 1 in 2 women are shown as sexualized in magazine advertising, the study found.
Women are also disproportionately the ones to appear in domestic settings in commercials ― we're always cleaning and rarely seen heading into the office.
A decade ago it would've been hard to find any commercials celebrating female empowerment or suggesting anyone but a woman bought food, did laundry or cleaned a house, but things are shifting.
"You're seeing a change in society's values. As society shifts, [sexist ads] become less tolerable," said Derek Rucker, a marketing professor who teaches advertising strategy at Northwestern University's Kellogg School of Management.
Social media is also fueling the change as consumers increasingly become sensitive to offensive advertising ― remember Kendall Jenner's Pepsi ad ― and can quickly voice their displeasure on social media.
Unilever's Dove brand is considered a pioneer in the feminist advertising space. It launched body-positive ads more than a decade ago:
And its internal revamp caught the attention of U.N. Women.
"The Unilever initiative raised the issue of [stereotypes in advertising] significantly," says Phumzile Mlambo-Ngcuka, under-secretary-general and U.N. Women executive director. U.N. Women works on very pressing and serious issues for women around the world, including sexual violence. Teaming up with a bunch of corporate behemoths to improve their advertising might seem frivolous by comparison.
However, changing the way women and men are portrayed in media is a critical piece in the fight for gender equality, says Mlambo-Ngcuka.
Many developed countries have fairly strong laws meant to prohibit gender discrimination, but laws aren't enough, Mlambo-Ngcuka says. When stereotypes persist, they hold back progress.
You can see how this plays out in the United States, where rules and regulations around discrimination and sexual assault are undercut with stereotypes about the way men and women are supposed to behave.
Exhibit A sits in the Oval Office. A dozen women accused President Donald Trump of sexual misconduct and he even admitted to grabbing women in a leaked audio tape, but millions of voters either didn't believe those women or dismissed his behavior as "locker room talk."
Before You Go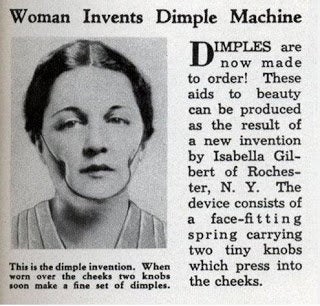 11 Horrifyingly Sexist Vintage Ads
Popular in the Community