As part of our Blended Family Friday series, each week we spotlight a different stepfamily to learn how they've worked to bring their two families together. Our hope is that by telling their stories, we'll bring you closer to blended family bliss in your own life!
Parents are bound to have different views on how to raise their kids from time to time, regardless of whether they're married or divorce.
That's the case for Amanda Crowell and her ex-husband Ben, though they've worked to get on the same page as much as possible.
"Raising our son is an ongoing conversation, one that can occasionally be frustrating, but we both know that we're doing it for our child and we respect each other for that," Amanda told The Huffington Post recently.
Below, Amanda -- who married her current husband Alex last summer -- shares more of her family's story.
Hi Amanda. Please introduce us to your family.
Between us, my husband Alex and I have three kids. His sons are Benjamin, 23 and Christopher, 20. My son Mordecai is 11. I separated from my ex-husband Ben in 2011. Alex and I began dating in early 2013 and married in the summer of 2014.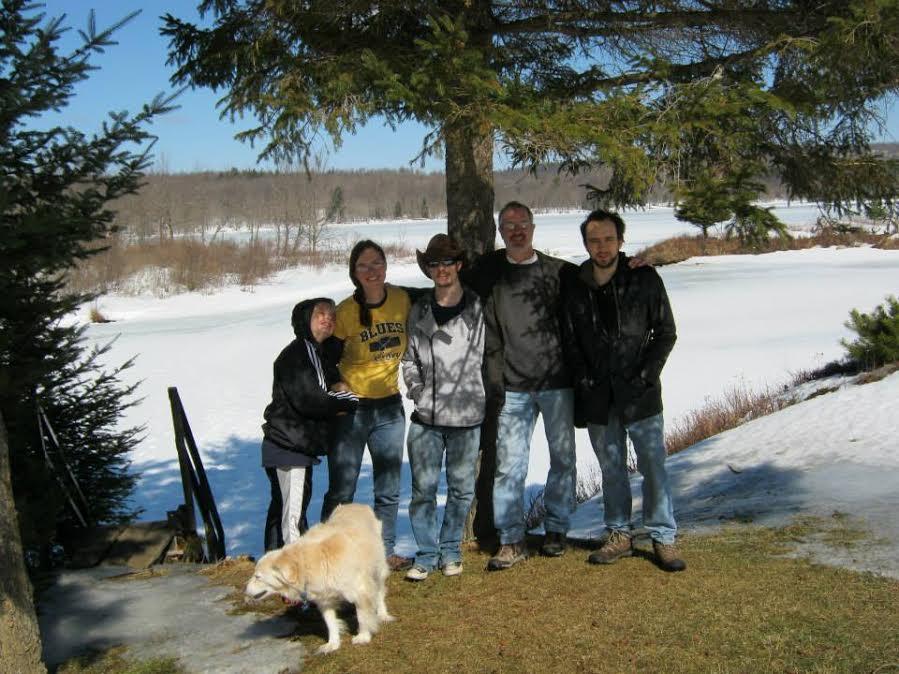 (Photo courtesy of Amanda Crowell)
Tell us a little more about your co-parenting relationship with Ben.
After the divorce, we both really wanted our parenting relationship to work. We knew our son was our priority right from the beginning, so if we had to fight out aspects of the divorce, we did it at private meetings over coffee while our son was at school. Every time Mordecai goes from one home to the other, we spend at least ten minutes catching each other up on our outings with Mordecai and on any issues we're dealing with regarding his behavior or education. As co-parents, we celebrate, commiserate, and agree on parenting "tactics" even though we may not always share the same general views or lifestyle choices. Luckily, my current husband Alex understood that marrying me also meant having Ben come every weekend to pick up and drop off Mordecai and having him be there for holidays and Mordecai's school events. It's just part of the package.
What's one specific problem you've faced time and time again and how have you sought to address it?
Blending a family with one very active, very talkative younger child and two quieter young adults who are not used to having a chatty kid around has its challenges! That said, everyone has been wonderful in trying to adjust.
As for a specific problem, my ex and I are still ironing out our parenting differences. We know we need to compromise in order to provide the best possible homes for Mordecai. That means respecting each other's right to our own lives while still making sure we're not too contradictory for Mordecai to thrive. I am super eco-friendly and super busy. Ben enjoys taking Mordecai out for fast food and having more relaxed, quiet, electronic-filled days. I appreciate that Mordecai gets his downtime from our busy lifestyle when he's with his dad. We talk every week to make sure we are communicating about what needs to be said, and if we disagree, we do our best to focus on Mordecai and not rehash old wounds from our marriage.
What's the best thing about being part of a blended family?
I don't think either Alex or I felt our family was complete -- we're both from families of four children -- and now when our house is full with three boys, it really feels like a full, loving home.
What makes you proudest of your family?
I am really proud that everyone has made an effort to be part of the family, even though it has been challenging for all of us in different ways. I love that my son asks me questions like, "Did Ben and Chris have a problem with their dad getting married again, too, like I did with you?" to help him understand the perspectives of his stepbrothers.
And I appreciate that Mordecai invites Alex to do fun things, but is also clear when he needs some "just mom" time. Alex makes a point of having just "guy time" with his boys, too.
What's your advice for exes who can't seem to keep the peace for the kids' sake?
My late divorced father's advice is the best: Don't be negative about your ex because he or she is still family! Negativity has a way of snowballing rather than clearing the air. You need to cling to the belief that this person is the best person to parent your child and that unless there is real abuse, there is no reason to deprive your child of a parent, even at the risk of compromise. And don't sweat small things: Be confident enough in your own lifestyle to let your ex buy your kids food you don't like or take them to a movie you wouldn't take them to because the truth is, if you're doing your parenting right, they'll be OK no matter what. It is not important to be right as much as it is important to be loving.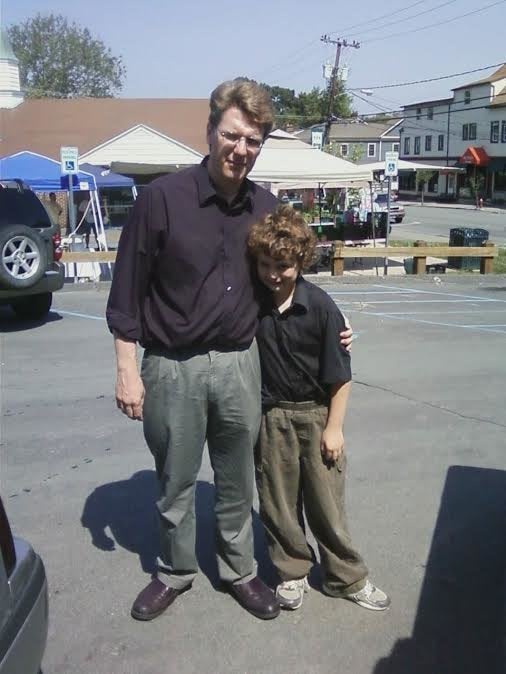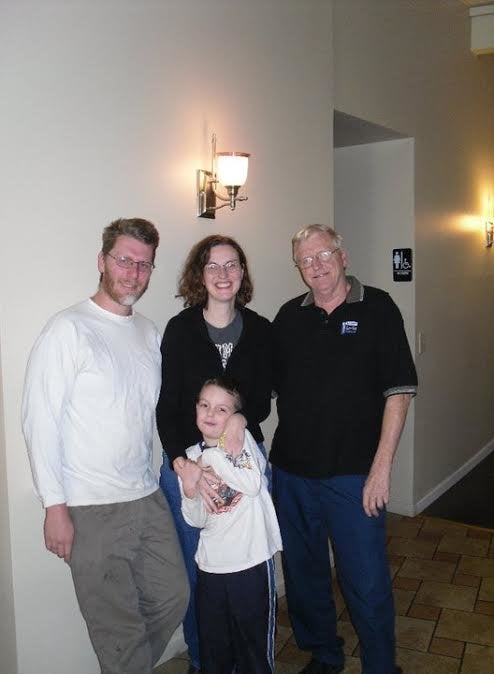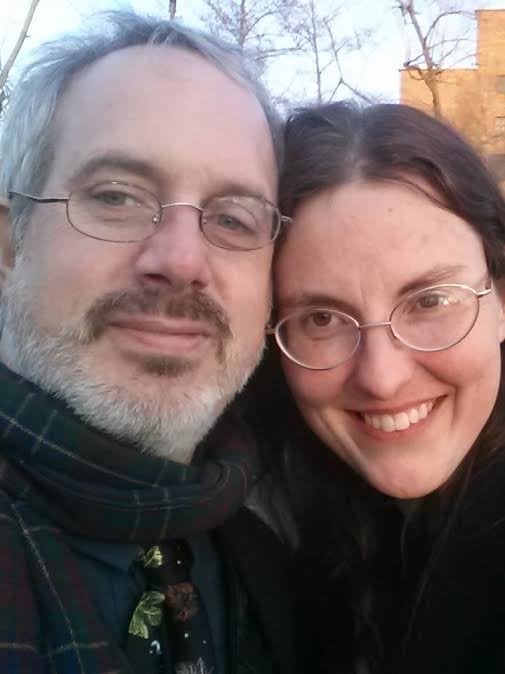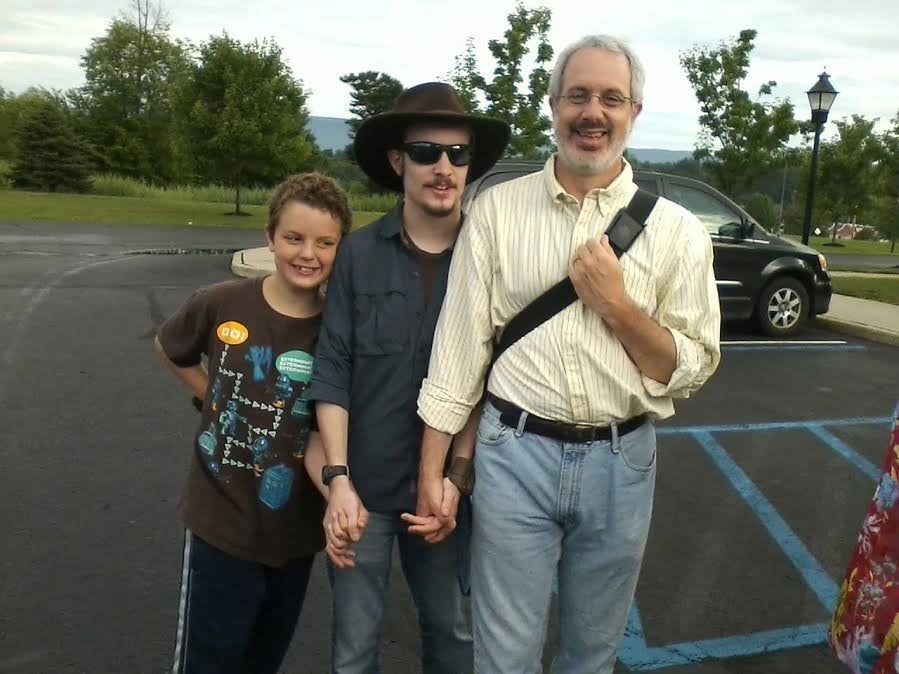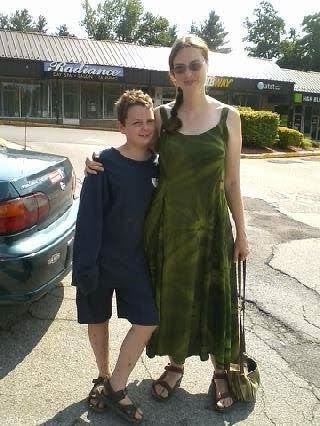 Related