As part of our Blended Family Friday series, each week we spotlight a different stepfamily to learn how they successfully blended their two families. Our hope is that by telling their stories, we'll bring you closer to blended family bliss in your own life! Want to share your own story? Email us at divorce@huffingtonpost.com.
Not long after Stephanie Carle met her now-husband Chris, she met his daughter Abigail. The way she explains it, it was love at first sight.
"I will forever remember the way she looked, her bouncing personality, the weather, where we were and the way she squealed when she saw her dad kiss me," Stephanie told us via email.
Below, the proud stepmom shares more of her family's story and and offers up her best advice for fellow stepparents struggling to make a connection with their stepkids.
Hi Stephanie. Want to introduce us to your family?
There are three of us in our family. There's me, my husband Chris and his daughter Abigail, who's 6.
How long have you and Chris been together?
My husband and I have been together for about two years. We've been living together for about a year and a half and we were recently married on September 6. (My first marriage and Chris' second.)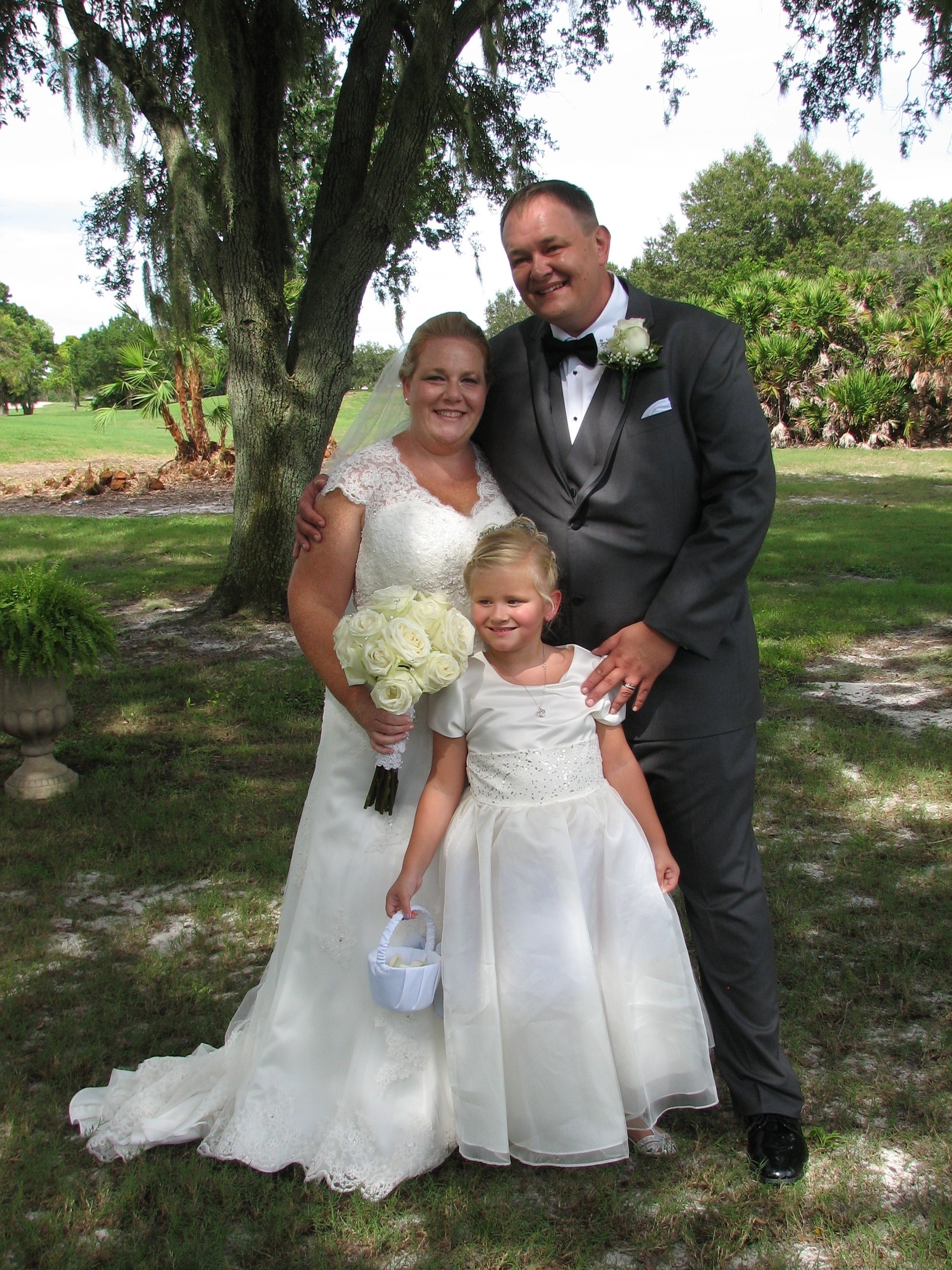 Photo courtesy of Stephanie Carle
Tell us a little bit about your relationship with Abigail. How has it evolved over time?
Becoming a stepparent wasn't something I had ever anticipated but it is most definitely one of the very best things that has ever happened to me. Once Chris and I realized we wanted to be together for the rest of our lives, he introduced me to Abigail fairly quickly, just because we both believed that she was a very important factor in our relationship succeeding. Like I said, it was love at first sight. She is an amazing girl and is truly the light of my life. Contrary to some stepparents, I have a very active role in Abigail's life. I am involved in her schooling, her eduction, after-school activities and the growth of her spirit. I try my best to be present in every aspect of her life. Like any other relationship, ours has required a lot of work but it's grown stronger over time. We went from being friends, to being a parent-like figure, to becoming an actual stepparent.
What are some of the biggest challenges of stepparenting?
Stepparenting is not without its challenges, but neither is regular parenting. No one is perfect and no matter how hard we try, we stumble along the way. Finding the balance of where I belong (my "place") and how I can contribute to Abigail's life can sometimes be tricky. I'm a type A-personality, so my biggest challenge is control. Abigail's parents have 50/50 custody and are both very involved in her life. She has a mom who I most definitely don't want to replace. My goal is to add to her life and make it easier, not more difficult. But there are times when I feel like I want to take control of a situation and have to remind myself that I can't because at the end of the day, that's her parents' job.
What's the best thing about being part of a blended family?
Love. Love is the best part of being part of a blended family. Having a stepdaughter has brought more love into my life than I could have ever imagined. Watching my husband be one of the best parents I have ever seen makes my heart burst with joy. Parenting with my husband allows us to connect in a way I never imagined. I am proud that we have worked hard to overcome many of the challenges that come with blending a family and have a happy and well-balanced home.
How do you deal with stress in your household?
We try to laugh or play out our stress. When things get to be too much for us we try to spend one-on-one time together, just enjoying each others company. We do our best to never leave a situation unresolved and always try to leave a stressful situation laughing. (My husband is excellent at making a joke at just the right time to diffuse a stressful situation.) If we are trying to get over a stressful day, we try to go to the park or beach to take a walk. Our general goal is to not sweat the small stuff.
What advice do you have for stepparents who might be struggling to make a connection with their stepkids?
Have patience. Nothing worthwhile happens in an instant and with a little bit of work and a lot of patience you will connect. Finding something in common is also key -- it doesn't have to be big, just something little like swimming or playing at the park is a great opportunity to connect with a stepkid. Not being overbearing is also vital -- trying to push yourself and a relationship onto your stepkid will backfire. Sadly, there are so many stepparents who don't try to connect to their stepchildren. But you have to remember, this isn't just about you -- they are going through a huge change, too, and it's going to take them a minute to adjust. Just be there to love, listen and laugh.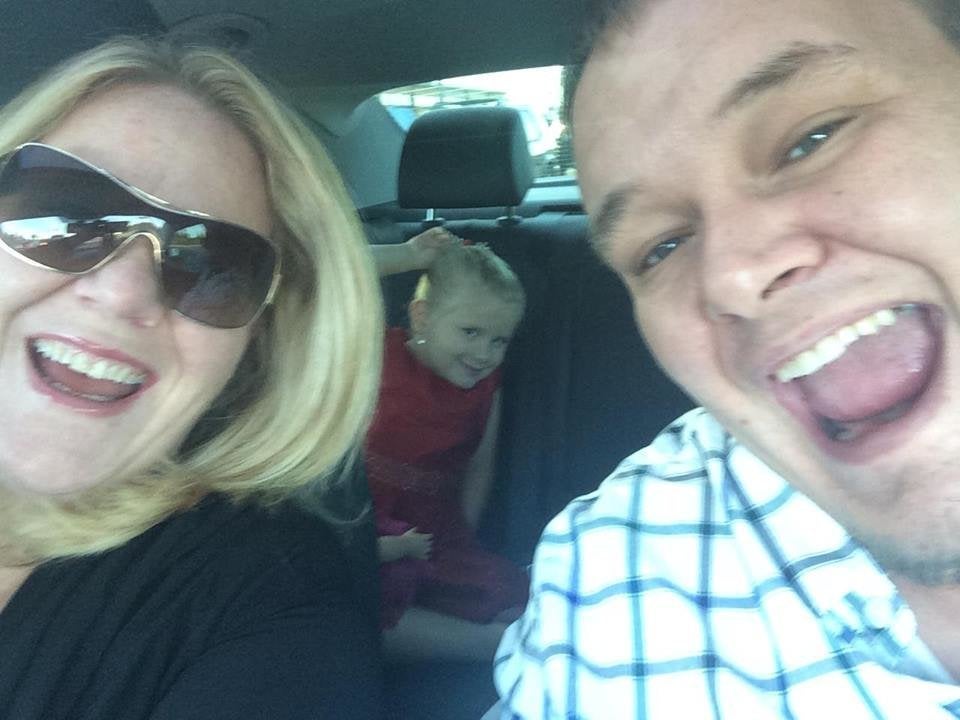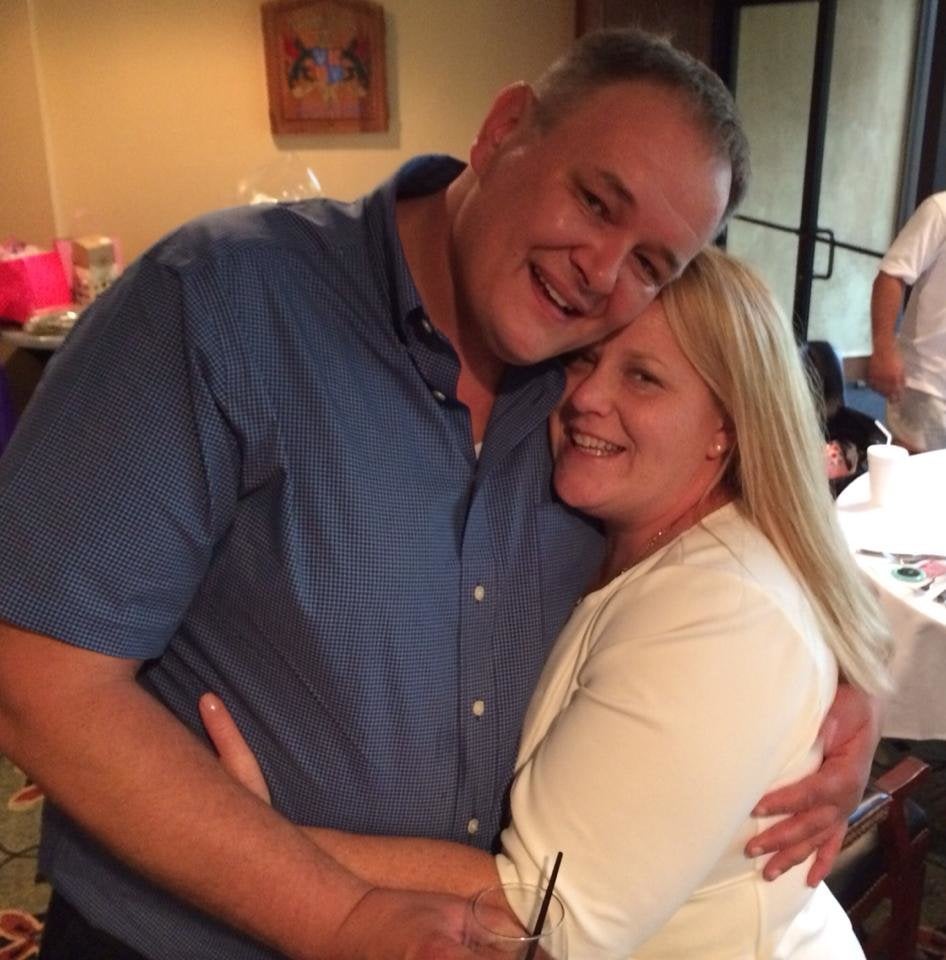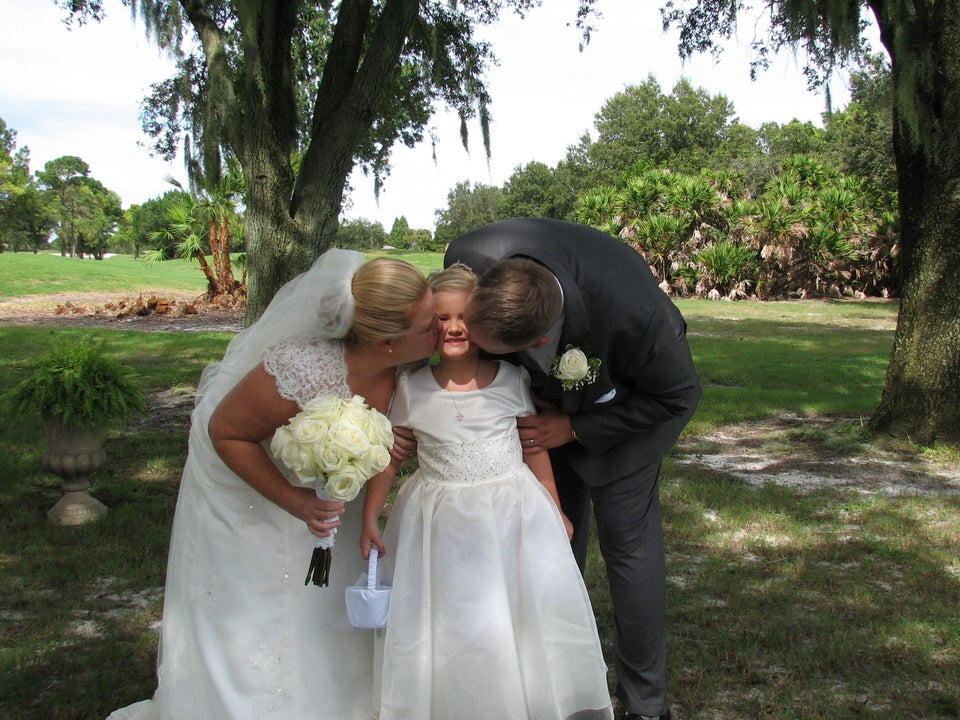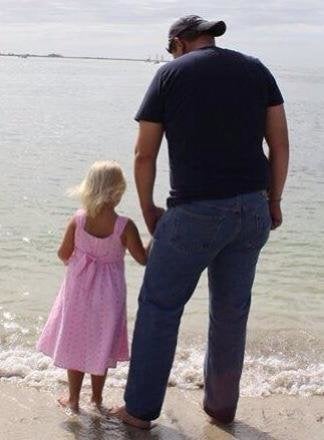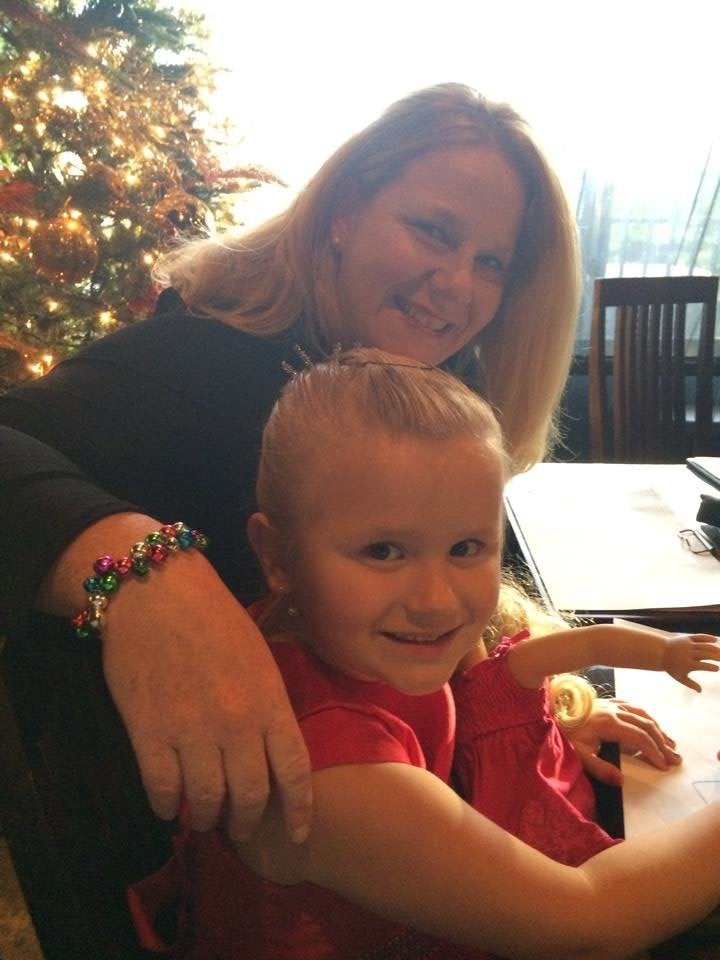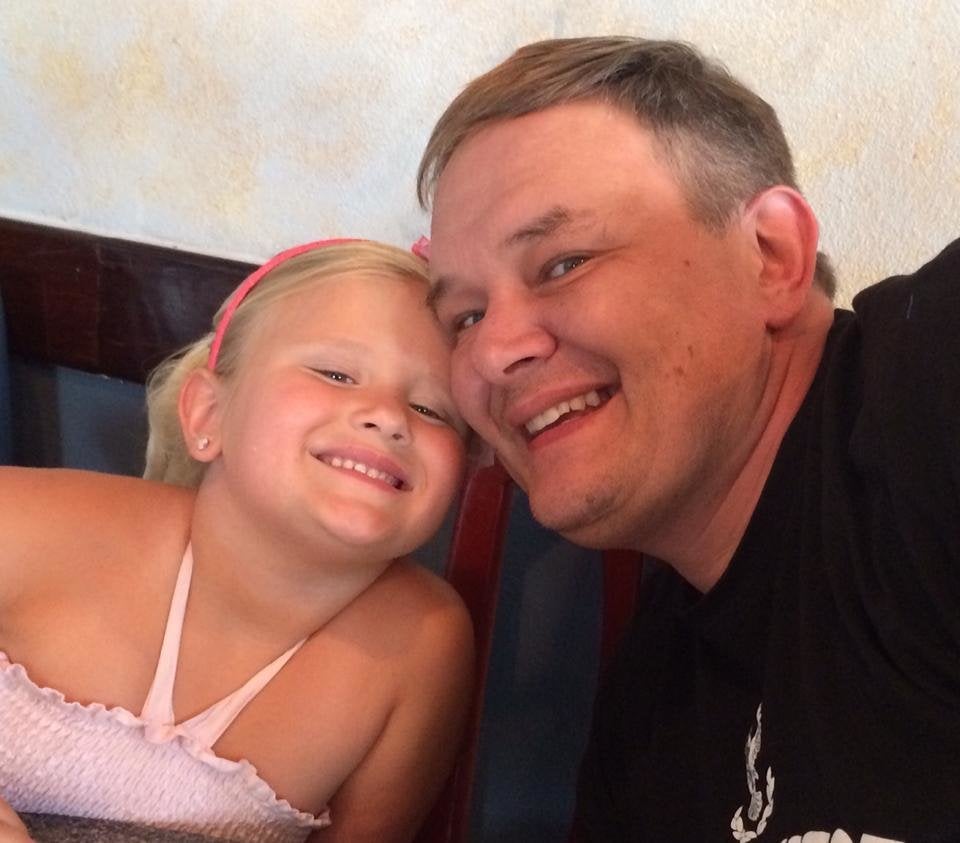 Before You Go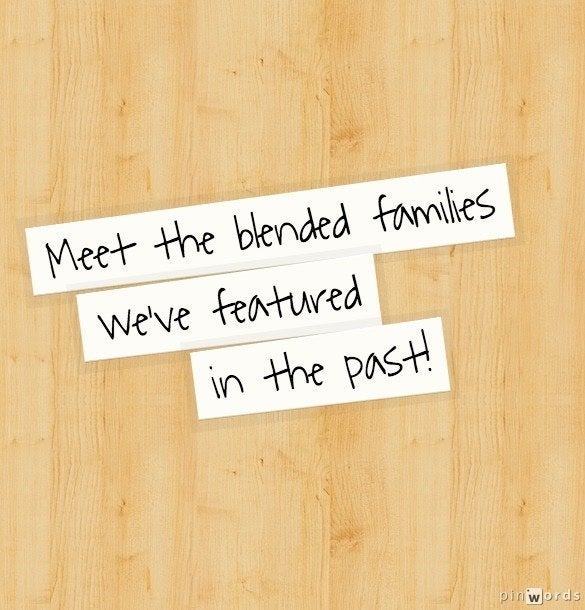 Blended Family Friday