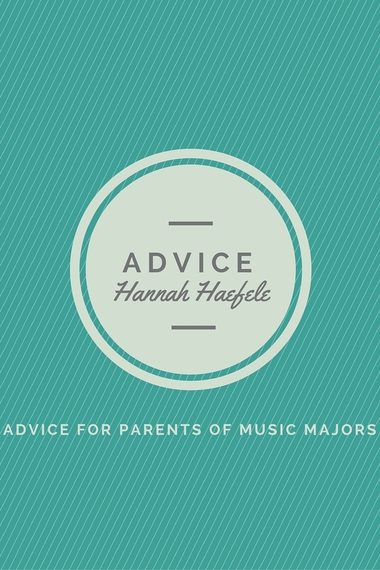 It is about that time. That time where music students will be auditioning for spots in programs for the following year. It might also be the time of the year where current music students must re-audition if they wish to keep a scholarship. Either way, the spring semester can be quite hectic for music majors and their families. If your child is or wants to major in music, I have some tips for you: from the perspective of someone who is currently majoring in music.
1. Be supportive, but realistic.
As the parent, it is your job to make sure that your child is happy. If they are even thinking about majoring in music, they are probably serious about it, especially if they are thinking about it now in January. You need to be supportive, but you also have to be their rock of stability and be the realist. If your child has not been practicing their instrument many hours a day for multiple years, odds are against them getting in to Julliard or another big conservatory. As a parent of a musician, you probably already understand the amount of work music takes, and if your child doesn't understand that, you might have to play both roles of good and bad cop.
2. Help your child look at schools.
Some teenagers might not want your help, but some might need it. If your child plays a very competitive instrument, they will probably need to dedicate more time to practicing for auditions and less to looking for different schools. I'm not saying you should do all the work, but you should look online for some good music schools that you think might be good for your child, send them an email with the links, and they can then narrow down their choices.
3. Ask questions.
Ask your child what their post-graduation plans are. Do they want to perform? Teach? Compose? Go on to graduate school? These questions will get them thinking about what they want to specialize in, and it can provide you with some reassurance that they are not totally crazy for choosing music as a major.
4. Love them, even if it hurts.
In the end, they are your kid, so they need you to love them. During audition season, it is common to face rejection. I have, a lot of big name musicians have. We all have to deal with being told no, and sometimes all that is needed to help lift up our spirits is a hug from someone we love.
I hope this helps anyone who is scared of the future for their music major child. I know that it is scary, but odds are looking up for us musicians. There are many ways for music majors to make a living after they graduate. You just have to find them.
Thanks for reading!