As part of our Blended Family Friday series, each week we spotlight a different stepfamily to learn how they successfully blended their two families. Our hope is that by telling their stories, we'll bring you closer to blended family bliss in your own life!
Mary Carpenter has got the big sister thing down pat. When her parents divorced seven years ago, she said she became "fiercely protective" of her four younger siblings, shielding them from their parents' post-split rants. When both her mom and dad remarried other people shortly after the divorce, she became big sister to seven more siblings. Today, the college student gives guidance to them, too.
"I never thought I would be so happy to have divorced parents, but I'm grateful," the 20-year-old told The Huffington Post. "Today I sit here as a sister to so many hilarious children, a daughter to amazing parents and a better person."
Below, Mary shares more of her family's inspiring story.
Hey Mary. Please introduce us to your family.
I have 15 family members in total! There's my mom and stepdad, Olivia and Steve, and then my dad and stepmom, Eric and Amanda. My parents were together for 14 years before they divorced in 2008. They actually both remarried in the same year and have been with their current partners for the past six years.
Along with two sets of parents, I have 11 younger siblings: Brandon (20), Victoria (18), Allison (17), Anna (14), Stefani (14), Khylee (15), Felicity (13), Cyrus (12), Steven Jr. (12), Giana (9) and Phoenix (4).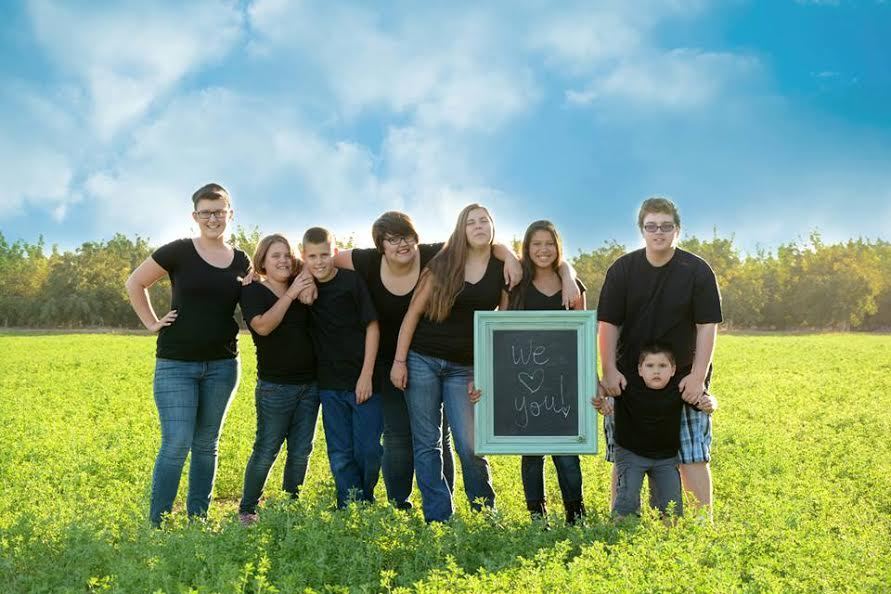 (Photo courtesy of Lisa Piffero of Bliss Photography)
You had mentioned that you "never thought [you] would be so happy to have divorced parents." Can you elaborate on that?
It may sound a little weird but it's true! When all the dust settles after a divorce and you take a look at your life, you realize something amazing has truly happened. Yes, my parents were no longer together and that may be sad, but I realized my family had only expanded. Now I have two sets of amazing parents who are always supportive and loving. I also have some of the most beautiful, hilarious and downright amazing siblings I could have ever asked for. And the only reason these people are in my life now? Because my parents decided to divorce.
What have been some of the biggest challenges your family has faced these last six years?
In the beginning it was so awkward to be staying at a new house with new kids. I remember when my stepdad's children would come over for weeks at a time over summer; they would stay in their room or just play together. My siblings and I would also stick together and kind of isolate ourselves, but slowly as we found common interests we all became inseparable. All things considered, I feel my family got extremely lucky when it came to blending families because there aren't any significant age gaps between kids. It made the process of introducing us and creating family bonds so much easier.
It's also a challenge at times when it comes to decisions and rules like, when do they get a cell phone? Is hair dying OK across the board? One set of parent's will lean one way and the other set disagrees. Typically they're able to talk things out and find some sort of middle ground. Learning how to compromise and communicate has definitely been an important component of blended family life.
What's the best thing about being part of a blended family?
The best part of being a part of a blended family is the amazing impact it's had on my personality and life decisions. Being the oldest of 11 means you have to set an example and be someone your siblings can look up to. I have definitely made major decisions in my life and first asked myself, "Would I want Allison to do this? How would I want Cyrus to handle this situation?" It's made me a leader and mediator. When one of my younger siblings would have an issue with my parents, I would sit them down and try to help both sides meet in the middle.
All in all, watching all of the kids grow and develop their own quirky personalities has been so incredible. I'm so lucky to be able to be a part of their journey into adulthood and to help them through it.
What makes you proudest of your family?
I have to say our ability to adapt so quickly to change makes me proud. And not only did we adapt, but we're thriving in our new lives. I can hardly even remember a time before my blended family and I would not have it any other way.
What's your word of advice for kids in blended families struggling to make their peace with the new family dynamic?
I know how hard it can be, trust me! Just remember that it can and will get better. I think it's also important to remember that your parents are there for you, you just have to open up to them and communicate how you feel. And parents, listen to your kids! There has to be an open line of communication in order to make a blended family work. Be sure to foster an environment where that can happen.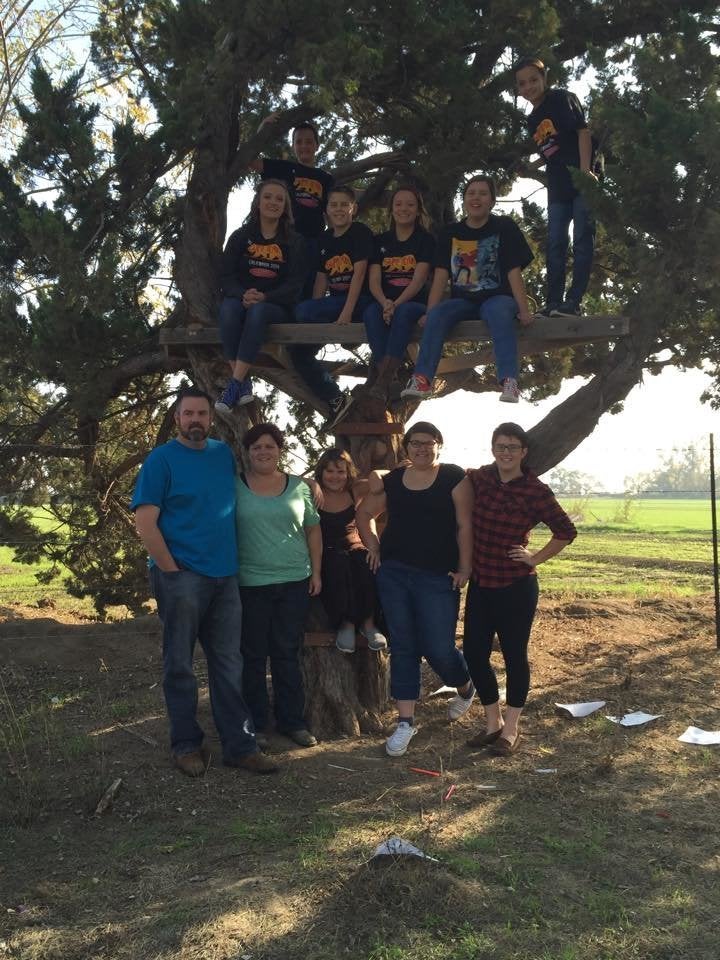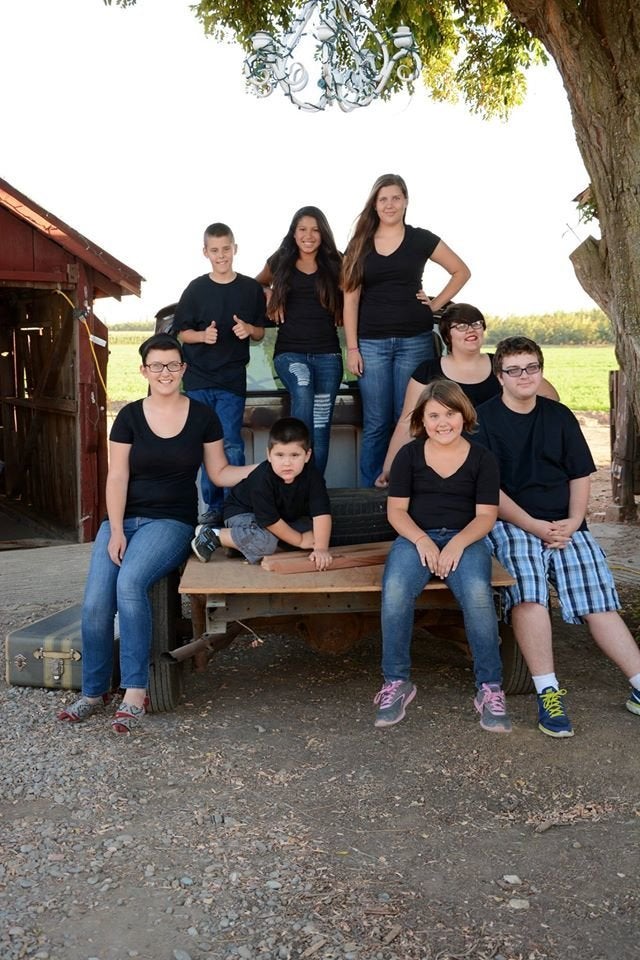 Lisa Piffero of Bliss Photography