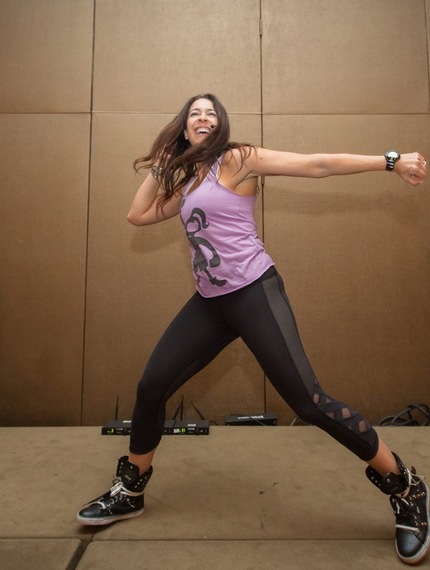 When I turned 40 years old, my doctor gave me a breast mammogram requisition which I chose to ignore. At 41 I received another requisition and again I chose to ignore that one as well.
Why? I am sure I am not alone when thinking if I don't feel a lump in my breast, I'm okay. I did choose to participate in the breast screening genetic testing because my mother is a breast cancer survivor. My mother was diagnosed with breast cancer in her fifties and had two lumpectomies when finally she decided with her medical team that a mastectomy would be her best way to beat cancer.
Today she is still a breast cancer survivor and I feel blessed that I have a healthy survivor who I could not imagine losing at any point in my life. There is a long history of cancer in my family line so why would I be so silly and not get checked?
Fear... fear comes in many forms. I have the fear of cancer, the fear of being unhealthy and not independent so I do as much as I can in my daily lifestyle to make sure I am as "controllably" healthy as I can be.
This year I decided to do more and finally go for my first mammogram after my family vacation in December with my family. The over all experience was not pretty except for the incredible medical screening team at Branson hospital.
My husband and I were completing our workout together and I had just said to him I think my results are fine because no one has called me when my phone rang. My instinctual reaction was to let it go to voicemail. I was being called back to re-x-ray an area which the receptionist assured me was a routine common occurrence. The re-call lead to a biopsy. That biopsy lead to a lumpectomy which I had just two weeks ago. With a follow up just yesterday being cancer-free. Left alone and left to my own "no lump no problem" mentality I was told this would have developed into a cancerous lump.
I need to thank my family and friends, my Beachbody Team who I consider my family and I am beyond relieved and happy to share my results of no cancer.
All clear and no need to do anything else except a yearly recommended screening. I feel lucky and blessed that I did not wait until the age recommended age of 50. I am one of the lucky women who only had a lumpectomy but I am a women who can understand how scared the waiting process feels like. We are not immune to anything. We all need to be proactive with our health and not ignore our breasts.
Do you check your breasts regularly? Are you proactive with your health? Do you have a medical baseline?
The bottom line is keep calm and check your boobies before our medical system changes the screening process.
We are our own advocates and need to advocate on our breasts behalf.