"Many see the pink ribbon as a symbol of hope; yet others see it as a way corporations make millions by exploiting the breast cancer movement." - Karuna Jaggar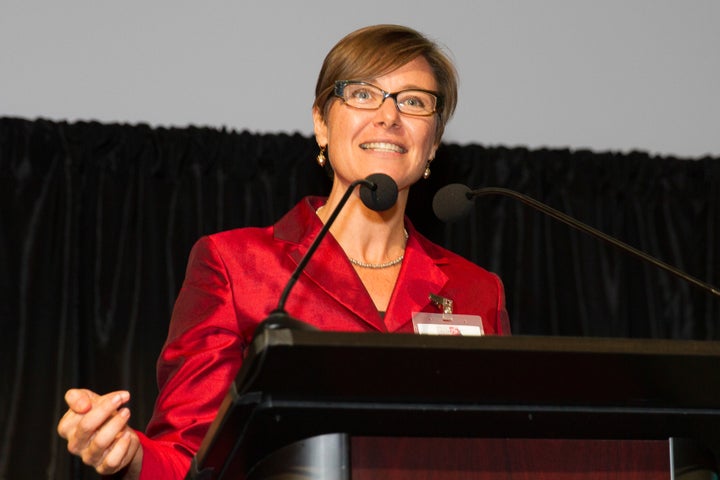 In one word, Karuna Jaggar, Executive Director of Breast Cancer Action (BCA) is "extraordinary". In the breast cancer landscape, you often meet people who just says what everyone else says; or follows the status quo, because it's what everyone else is doing and because it is popular opinion. While a lot of people are doing "think pink", which is often not thinking at all, Karuna and BCA, provide educational materials, webinars and grassroots outreach. Breast Cancer Action's mission is simple, " Breast Cancer Action's mission is to achieve health justice for all women at risk of and living with breast cancer." Through its Think Before You Pink® campaign, BCA asks consumers to ask critical questions before purchasing pink products.
MK: Your mission focuses on health justice and truth-telling over corporate profits. Why this focus?
KJ: More than 30 years after the launch of the breast cancer awareness movement and the introduction of the pink ribbon, breast cancer remains a public health crisis and a social justice issue. However, the mainstream breast cancer movement remains squarely focused on pink ribbons, "awareness" campaigns, and mammography screening. This focus fails to address the systemic issues at the heart of this epidemic, instead emphasizing individual risk and individual solutions. But individual action alone, whether in terms of lifestyle or behavioral choices, is not sufficient to tackle the root causes of the breast cancer epidemic.
Among the sea of lucrative breast cancer charities, corporate donors, and pharmaceutical-funded research agendas, the independent voice that defines Breast Cancer Action has never been more urgently needed, and our relevance as an activist watchdog organization is greater than ever. At BCAction, we focus on systemic interventions that will address the root causes of the disease and produce broad public health benefits. These benefits will ensure that fewer women develop breast cancer and die from breast cancer and no community bears a disproportionate burden of diagnosis or death from this disease.
MK: How did Breast Cancer Action begin?
KG: In 1990, a group of women living with breast cancer in the San Francisco Bay Area were seeking information about the causes and treatment of their disease. They encountered unresponsive government agencies and private organizations that provided inadequate information—not the evidence-based data they were looking for. They got angry and turned that anger into action by forming Breast Cancer Action.
Because we were founded in the San Francisco Bay, in 1990, at that time, there was upsurge in HIV AIDS activism and people wanted to get their voices heard and see Federal policy changes. We saw housewives turning into activists. Breast cancer was and is a public heath and social justice issue. BCA looks at larger systems and health inequities. A big question for us is, "why do we have so little to show for the billions of dollars pumped into the healthcare market?"
KJ: Twenty-five years ago, there was no pink ribbon. But there was a peach one. The peach ribbon called for more Federal funding for prevention and research. Estée Lauder adopted this pink ribbon, with a focus on breast cancer awareness, marketing and corporate gain. Pink ribbons have taken the focus away from the actions needed to address and end the breast cancer epidemic. In addition, Estée Lauder sells a variety of pink ribbon products, distributes pink ribbons at cosmetics counters, holds events to illuminate international landmarks, and big galas, all to raise awareness. Estée Lauder says they have distributed more than 150 million pink ribbons at their beauty counters and illuminated more than 1,000 landmarks around the world. For them, the pink ribbon has always been a corporate marketing tool. What they are doing is not right. So many corporations profit from and sometimes work with non-profits. Many non-profits just take the money and don't ask about the products in their partners' products. BCA saw the role in corporate funding, and how it was affecting the breast cancer movement. We made a decision not to take corporate sponsorship from companies that profit from breast cancer, so there would be no conflict of interest, and our members know that we put their interests first.
"We started a "follow the money" project, that turned into "think before you pink", calling for accountability in breast cancer purchasing. We give people tools – to see if this pink ribbon project answers the questions they want – and many products don't. The truth is everyone is aware, but it has to bee paired with action or it's not meaningful or useful. We encourage consumers to ask these questions: Is there a cap on how much goes back to the breast cancer organization? What percentage goes back to breast cancer? Is there transparency? Does the product put you and the person you love at risk for breast cancer or interfere with treatment?"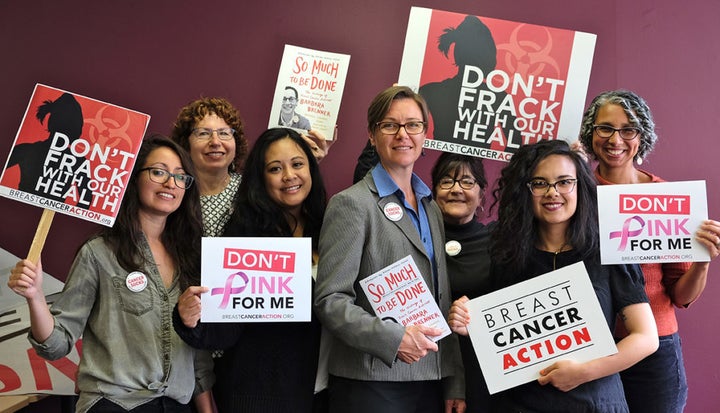 Breast Cancer Action and Karuna Jaggar are truly making people re-think their actions. They are educating consumers, people prefer to buy a product that has pink ribbon it; and corporations know that this grows their brand. At the end of the day, Karuna says, "We want more than awareness. The time, money and resources devoted to these practices could be better spent on meaningful change." Learn more about Breast Cancer Action on their website.
Popular in the Community