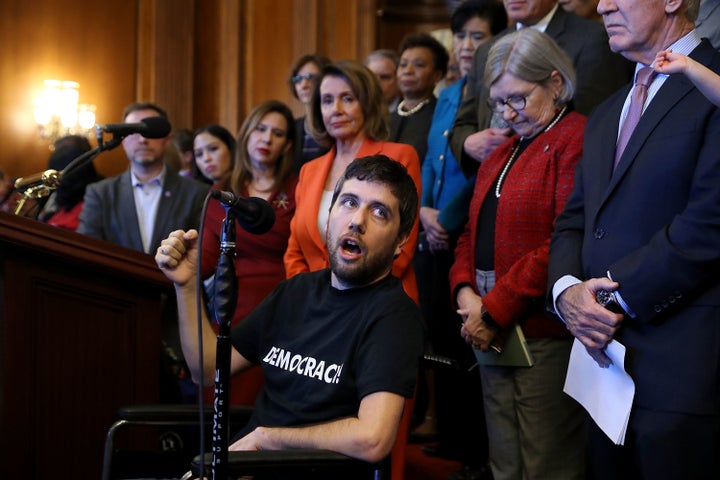 A terminally ill progressive activist is crowdfunding an advertisement for Danny O'Connor, the Democratic candidate in the upcoming special election for Ohio's 12th Congressional District.
In the minute-long video, released Wednesday on social media, influential activist Ady Barkan recounts his sudden diagnosis with ALS and his attempts to prevent the Republican tax legislation.
Like many Democrats, Barkan maintains that the GOP's budget-busting tax cuts will eventually force reductions in social programs like Medicare and Medicaid ― programs he will depend on as his condition worsens.
"Your family and my family are gonna pay the price" for the tax cuts, Barkan says in the ad, his speech slurred due to the advancement of ALS. "So now I'm asking you to be a hero."
"On August 7th, vote for Danny O'Connor," Barkan continues. "He'll protect health care for my family and yours."
Barkan, a leader of the Center for Popular Democracy, a community organizing umbrella group, rose to national prominence during the fight over the GOP tax cuts in December, when he confronted Sen. Jeff Flake (R-Ariz.) on a plane about the legislation. At the time, Barkan asked Flake to "be an American hero" and vote down the bill, but Flake and his Republican colleagues voted for it.
Barkan subsequently made it his mission to oust Republican lawmakers who backed the tax cuts or defeat Republican candidates who support them. He fittingly named the political group behind his initiative the Be A Hero Fund, under the auspices of his employer's Center for Popular Democracy Action. He has crisscrossed the country to speak at town halls and rallies advocating against the tax cuts and for health care access.
The ad was produced under the Be A Hero PAC, an entirely different group Barkan formed to spend directly in elections. Barkan is launching a social media-driven crowdfunding campaign to finance a six-figure ad buy in the district. The first tweet will request contributions in increments of $12.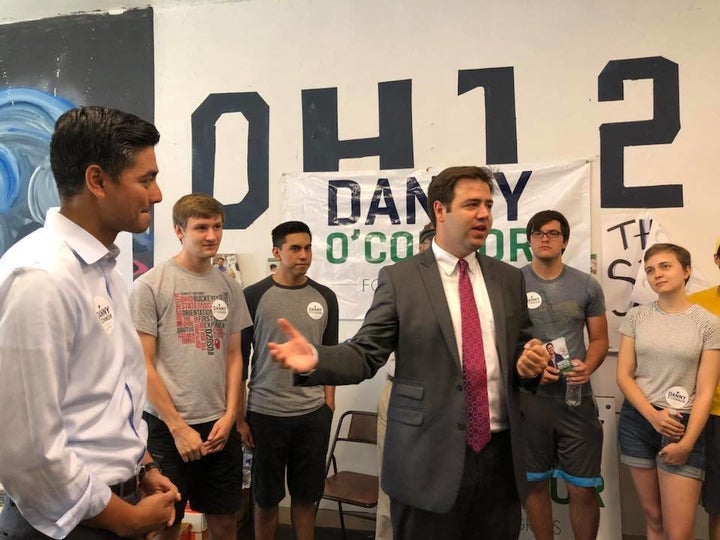 Ohio's heavily gerrymandered 12th district, which stretches from the affluent Columbus suburbs to more rural areas, provides an opportunity for Barkan and his grassroots supporters to once again give a long-shot Democrat a boost.
National Republican groups, spooked by liberal enthusiasm and the relatively lackluster fundraising of O'Connor's Republican opponent, state Sen. Troy Balderson, are again enormously outspending Democratic groups to maintain their hold on the once-safe seat. (Democrats have not won the seat since 1980.)
The Congressional Leadership Fund, a super PAC affiliated with House Speaker Paul Ryan (R-Wis.), has already spent $2 million on television advertising alone. And the National Republican Congressional Committee, the party arm charged with electing more GOP House members, has spent $600,000 on the race.
By contrast, the Democratic Congressional Campaign Committee has taken a more cautious approach ― buying $238,000 worth of airtime for an ad attacking Balderson. (The DCCC and the Democratic National Committee have both contributed an unspecified additional amount in in-kind resources, such as staff.)
In addition to the ad for O'Connor, Barkan plans to personally confront Balderson during a visit to Columbus in the coming days.
Balderson not only supports the Republican tax cuts and repeal of the Affordable Care Act, otherwise known as Obamacare, but has also expressed openness to raising the Social Security retirement age.
"Troy Balderson is possibly one of the worst guys in the country when it comes to health care and the needs of his constituents," Barkan said of his decision to get involved in the race.
Barkan has already played a major role in some competitive races, notably the April 24 special election for Arizona's 8th Congressional District. While campaigning in the district for Democrat Hiral Tipirneni, he confronted Republican Debbie Lesko about GOP plans to cut Social Security, Medicare and Medicaid. Lesko professed her ignorance about remarks by House Speaker Ryan and others openly declaring that social programs were next on the chopping block.
Barkan subsequently used footage of the exchange in an ad he cut in support of Tipirneni, who pledged to shield Social Security, Medicare and Medicaid from cuts. Another progressive group, the Working Families Party, managed to raise $100,000 to finance airtime for the spot.
Tipirneni lost, but the way Barkan sees it, her showing was strong enough to demonstrate that his efforts can have an effect in key races.
Although Republican groups vastly outspent Tipirneni and her allies, she lost by just 5 percentage points in a deep-red district where Trump won by 21 points.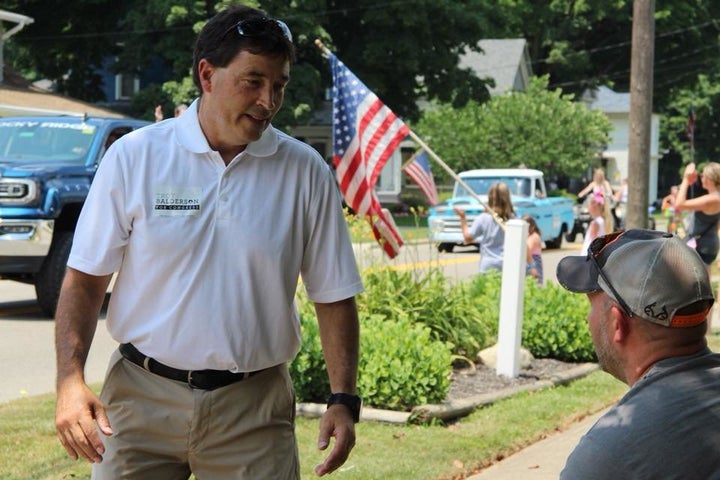 Barkan's intervention in Ohio's 12th comes as Republicans scramble to find an effective framing for the race.
Balderson and his GOP allies have toggled from ads blasting O'Connor for opposing the Republican tax cuts to more recent spots tying him to the "liberal Resistance" movement and even former Ohio Gov. Ted Strickland (D). An ad currently on the air that was funded jointly by Balderson's campaign and the NRCC mentions opposition to the tax cuts, but only in the context of a litany of other liberal offenses. (In fact, O'Connor has said he supports the middle-class tax cuts, but not the tax cuts for the wealthy and corporations.)
Republicans' struggle to settle on an effective message is especially notable given their repeated insistence earlier this year that the tax cuts would be their winning message in the midterm elections.
But the party yanked tax cut-themed ads in the final weeks before the March 13 special election for Pennsylvania's 18th Congressional District ― and has now chosen to diversify its focus in the homestretch of the race for Ohio's 12th.
Democrats, on the other hand, see opposing the tax cuts as an issue that works for them, particularly when connected to potential social program cuts. It's a framing that's remarkably similar to Barkan's.
Both the DCCC ad and a recent spot by the O'Connor campaign hit Balderson for backing tax cuts that could jeopardize Medicare and Social Security benefits.
In the O'Connor campaign ad, "Deserve," the narrator warns that Balderson "supports a corporate tax giveaway that racks up $2 trillion in debt forcing massive tax hikes on our kids or deep cuts to Social Security and Medicare."
Before You Go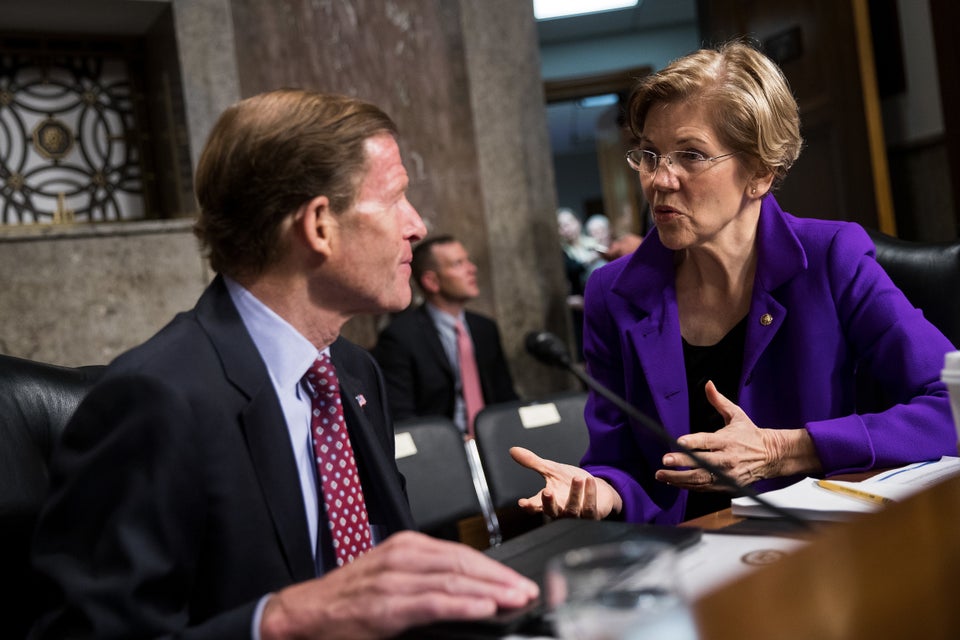 2017 Scenes From Congress & Capitol Hill
Popular in the Community