The Argentine acrobatics instructor, who offers free classes for people with disabilities in Buenos Aires, is the subject of a moving Al Jazeera Plus video posted July 14, which now has more than 11 million views on Facebook. Blazquez says he wants people to better understand that physical limitations doesn't necessarily mean a limited life.
"These people are doing something incredible [and] extremely difficult," Blazquez says in Spanish in the video. "They're five meters high and they're giving their soul and their art. And it being an integrated class, it also teaches my [able-bodied] students to work with people who can't walk, people who can't see but can do a lot of things."
Another unnamed student pointed to how rare it is for people with disabilities to find something geared toward them: "Nothing is built with disabled people in mind. They don't think [about it]."
While the video says 2.9 million people in Argentina live with disabilities, Argentine newspaper La Nación reported in June that recent census numbers showed a total of 5.1 million people with physical disabilities are living in the South American country.
Before You Go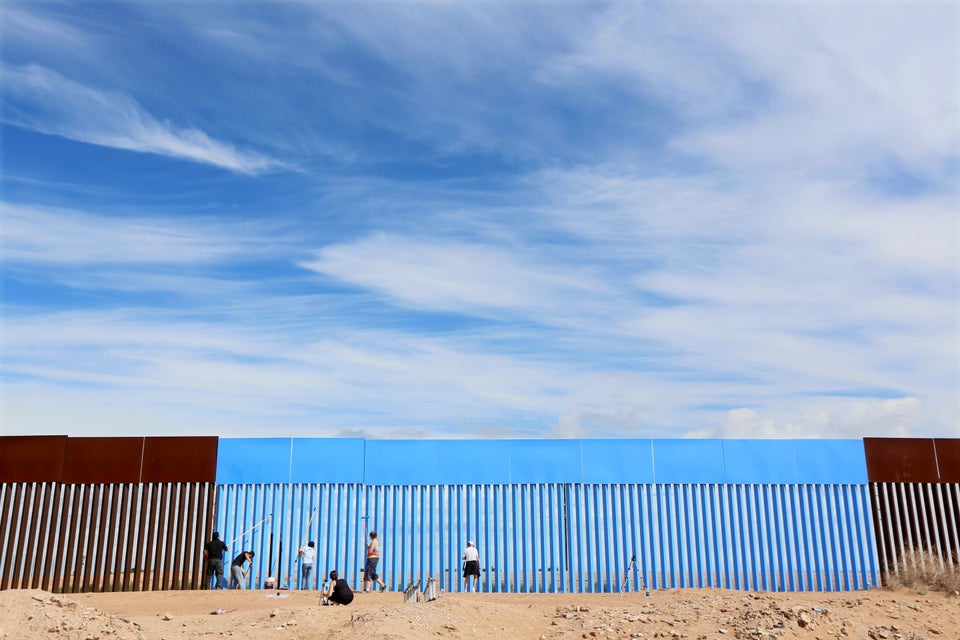 Volunteers Paint Border Fence Blue
Popular in the Community