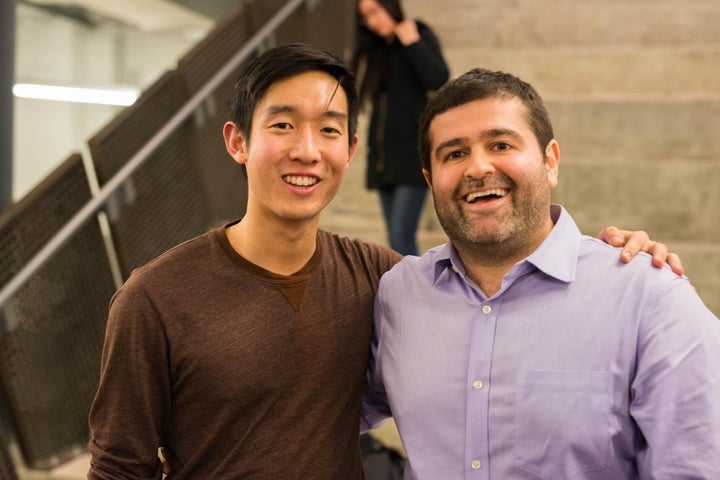 This past weekend Christopher Kao and his girlfriend, Alexis Kim, were inspired to "walk across the [Ben Franklin] bridge after having shot drone footage of the fireworks near the bridge," said Kao.
Spending his first summer in the City of Brotherly Love, the FAA Part 107 certified commercial drone pilot wanted to show his family some of the firework displays "in the nation's most historic city."
Next year Kao will join a long list of distinguished University of Pennsylvania graduates that have made a significant contribution to industry and society. A graduating senior studying computer science in Penn's School of Engineering and marketing in the Wharton School, earlier this year the Huntington Beach, California native merged his love of photography and technology by co-founding an aerial real estate photography business, Philly By Drone.
Kao and Philly By Drone's four other co-founders have secured an impressive client list including Goldenberg Development, Scion Group, the University of Pennsylvania, Drexel University, Sotheby's Realty, Keller Williams Realty, Erdy McHenry Architecture, and Curbed Philly.
"A lot of [real estate] developers are interested in knowing what the view is going to be from a building before it's even constructed," Kao said.
In a short span of time, Kao and Philly By Drone have proven that their company is viable and can provide quality, world-class aerial photography and video footage. Visit Philly By Drone online to view more of Kao and his company's work.
Popular in the Community