"Discrepancies in how people live are sometimes hard to see from the ground," photographer Johnny Miller writes online. "The beauty of being able to fly is to see things from a new perspective -- to see things as they really are."
Miller's "Unequal Scenes" project provides that new perspective in a series of stark aerial photos that capture just how differently the rich and poor live. His series focuses on neighborhoods in South Africa, a country that experienced nearly five decades of institutionalized segregation during apartheid. Often split into two distinct fields, his photos show a bird's eye view of shacks cozied up to golf courses and sprawling housing developments situated on the edges of crowded shanty towns.
"During apartheid, segregation of urban spaces was instituted as policy," Miller explains in a statement accompanying his series. "Roads, rivers, 'buffer zones' of empty land, and other barriers were constructed and modified to keep people separate. 22 [sic] years after the end of apartheid, many of these barriers, and the inequalities they have engendered, still exist. Oftentimes, communities of extreme wealth and privilege will exist just meters from squalid conditions and shack dwellings."
Miller insists that the goal of "Unequal Scenes" is to convey the realities of wealth discrepancies "as objectively as possible." By shooting locations like Kya Sands, Mooifontein Cemetery, Lake Michelle and Vukuzenzele from several hundreds of meters above, he creates images that show rather than tell the story of inequality in cities like Cape Town, Johannesburg and beyond.
"I hope to provoke a dialogue," Miller concludes, "which can begin to address the issues of inequality and disenfranchisement in a constructive and peaceful way."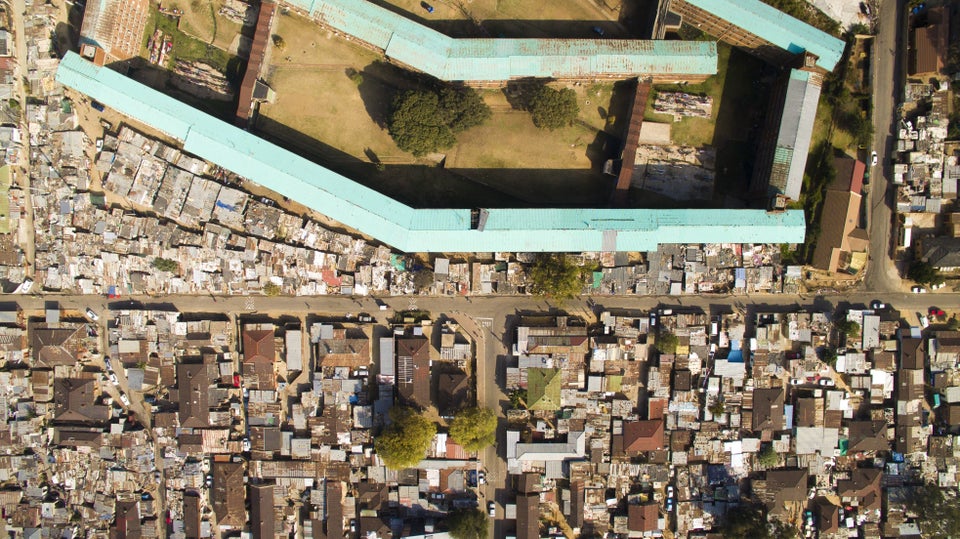 Johnny Miller/Rex Shutterstock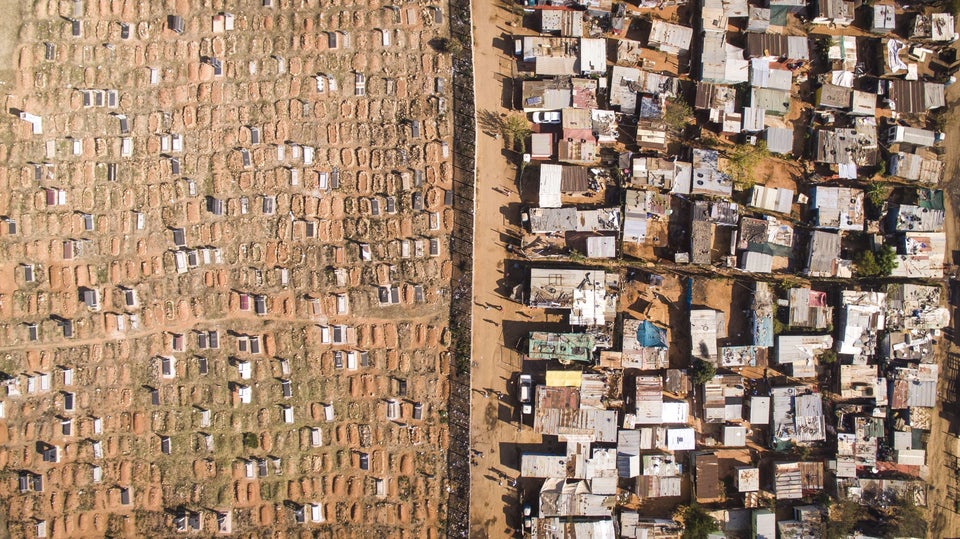 Johnny Miller/Rex Shutterstock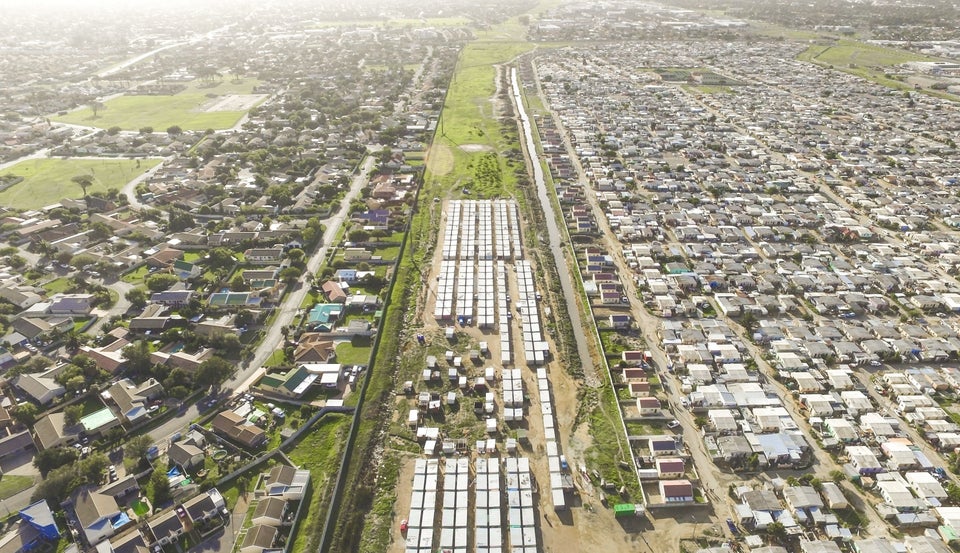 Johnny Miller/Rex Shutterstock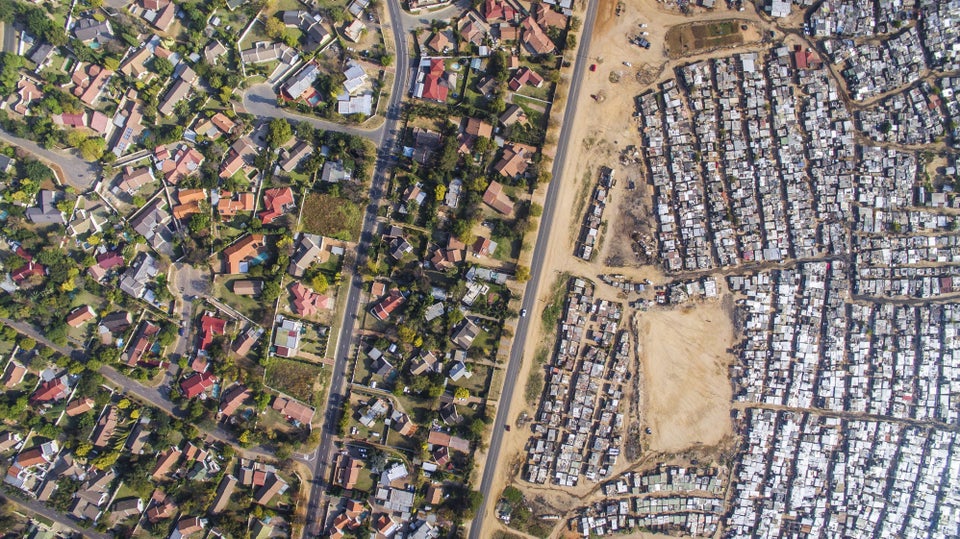 Johnny Miller/Rex Shutterstock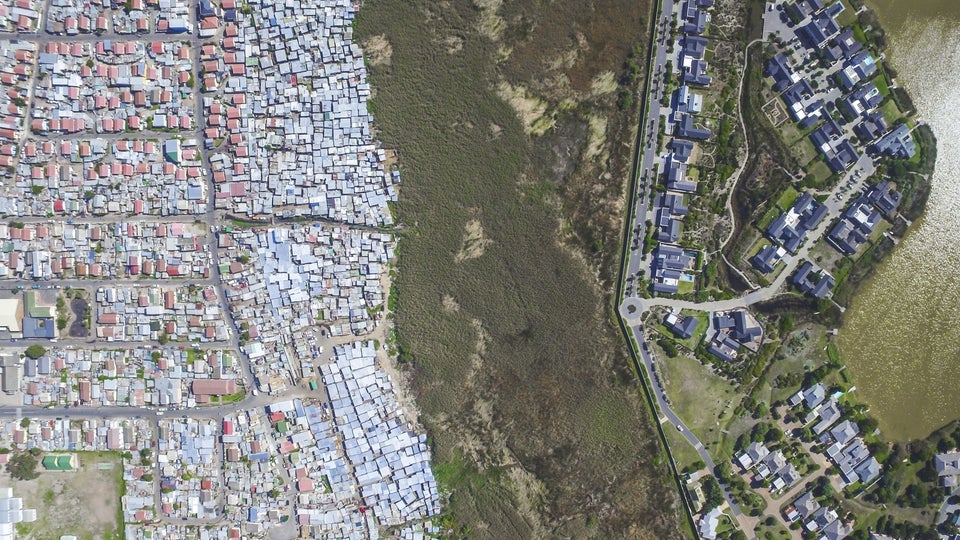 Johnny Miller/Rex Shutterstock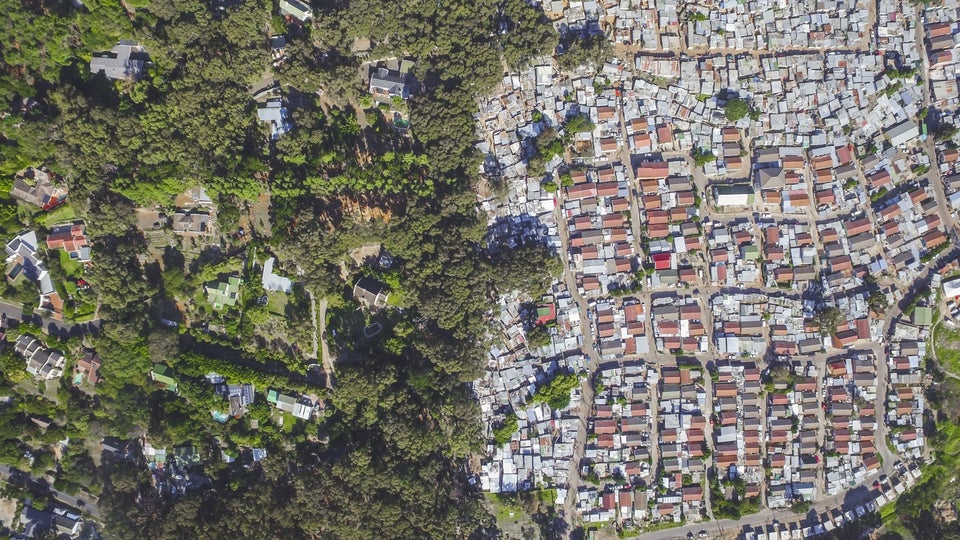 Johnny Miller/Rex Shutterstock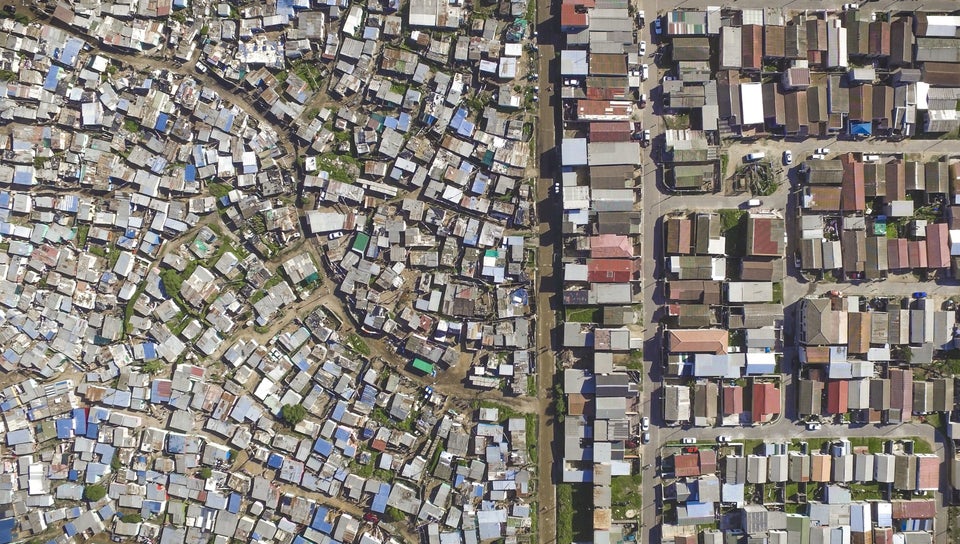 Johnny Miller/Rex Shutterstock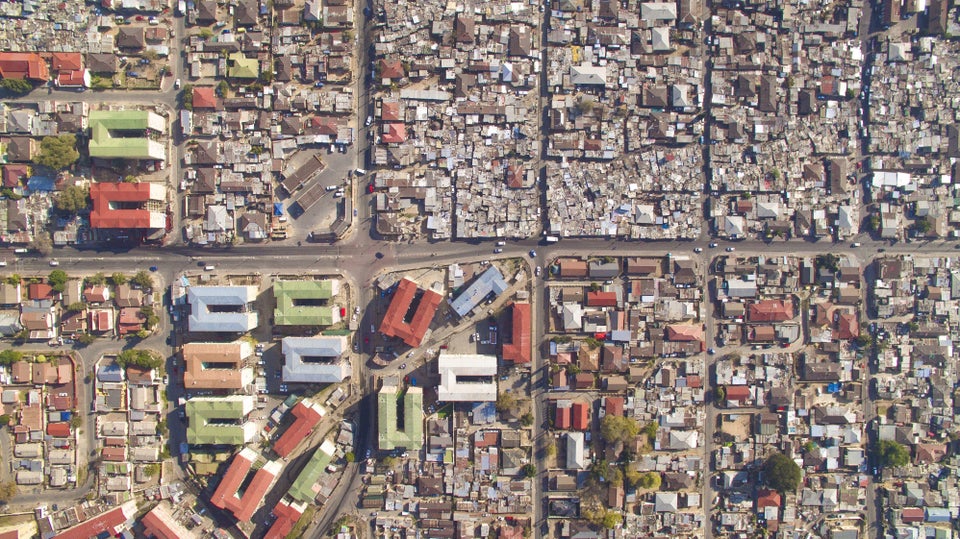 Johnny Miller/Rex Shutterstock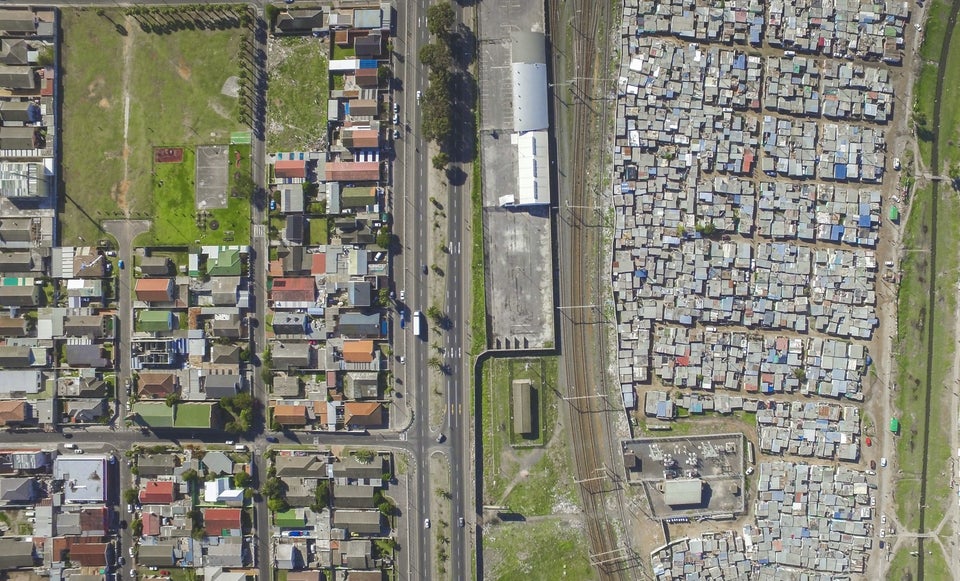 Johnny Miller/Rex Shutterstock
Related
Before You Go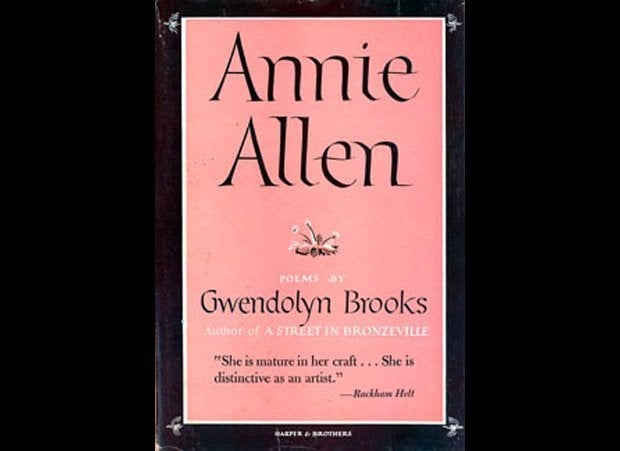 50 Books That Every African American Should Read
Popular in the Community