In 2014, American Eagle's Aerie launched a game-changing campaign. The lingerie brand decided to feature only unairbrushed models in its ads, a move meant to challenge "supermodel standards."
Now it appears the company's decision to champion body-positivity has paid off -- in big bucks.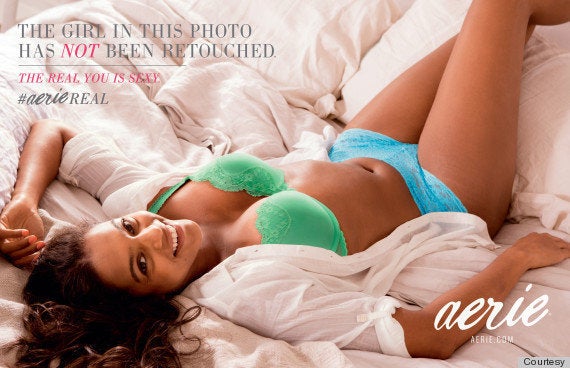 "We definitely had a creative moment where the team got together, and we just said, 'Really, what's happening today with millennials and the next generation?'" Aerie president Jennifer Foyle told Business Insider last year. "And we really felt like girls today are just more independent and stronger than ever. We just knew that it would really resonate with this generation."
"Aerie has a long runway ahead and I believe this is one of the most exciting and emerging brands in retail today," American Eagle CEO Jay Schottenstein told analysts during a conference call on Wednesday.
He added that the company plans to build on "Aerie's strength and momentum, selectively expanding and developing a strong customer following."
Related