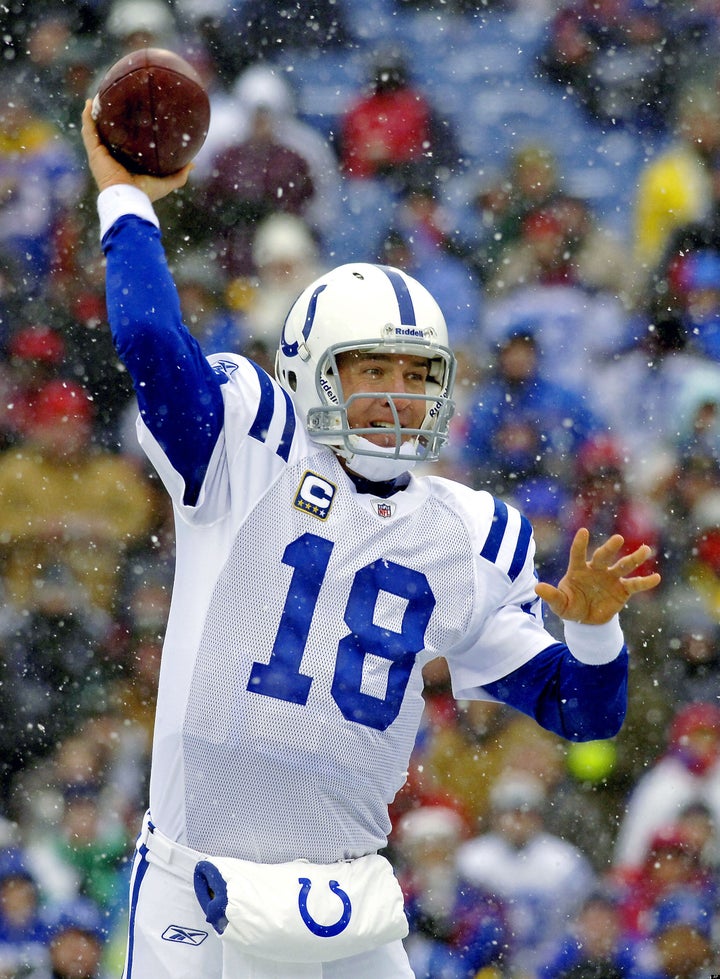 We've all seen it. We saw it when Peyton was the big time college star. We saw it when he DIDN'T win the Heisman that he was supposed to. We saw it when he was drafted number one overall in the NFL draft, and we see it any time he does something that his dad Archie didn't do.
What is it? The video clip of Peyton in the Saints uniform as a kid. Let's get the storyline out of the way. New Orleans' own, Peyton Manning will take on his dad's former team in the Super Bowl. We good now? Great! Now back to how this happened.
The Jets came in to Indianapolis RED hot after deposing of the Bengals and the Chargers. All week coach Rex Ryan ran his mouth about how great his team was and what they were GOING TO DO. But as we all know going to and playing Peyton are two entirely different things.
It started off well for the Jets. New York went up 17-6 and had Reggie Wayne stranded on Revis Island. Game over right? Not when you have #18! Manning stepped up and hit Austin Collie three times in a row ending with a 16-yard TD pass that made it 17-13 to end the half.
Welcome to the second half Jets! With 8:03 left in the third quarter Manning hit Haiti's pride and joy (sorry Clef) Pierre Garcon with a 4 yard fade to the back corner of the end zone to put the Colts up 20-17.
Manning was just warming up. His 15-yard TD pass to Dallas Clark midway through the fourth quarter made it 27-17 and Kelvin Hayden's late interception ended all hope for the Jets. After the game, a normally vanilla Manning got one last jab in at Ryan and the Jets: "I thought we just kept our mouths shut and went to work this week," Manning said. Agreed.
With the 30-17 win over New York, Manning and the Colts are headed to the Super Bowl for the second time in four years. The Bowl is their fourth in franchise history. They're also heading back to Miami, where they've played all four of those games and won twice. Maybe South Beach is Indy's lucky charm. Jim Caldwell added to the list of accolades becoming only the fifth rookie coach to reach the Super Bowl.
Now Manning and the Colts will take on the Saints. You know Archie's team. Wondering who Archie's pulling for? "I'm pulling for the Colts 100 percent, it's not even close," Archie Manning said.

Calling all HuffPost superfans!
Sign up for membership to become a founding member and help shape HuffPost's next chapter