Germans condemned a leading figure in the far-right Alternative for Germany party on Wednesday after he described Berlin's Holocaust memorial as a "monument of shame" and questioned the nation's continued atonement for its Nazi past.
The AfD's Bjoern Hoecke, addressing youth supporters in a Dresden beer hall Tuesday night, called for Germany to do a "180-degree turnaround in our policy of memory." Hoecke said Germany was being forced to accept defeat and guilt for Nazism, rather than build a positive culture that includes it with other aspects of German history.
"Our mental state continues to be that of a totally defeated people. We Germans are the only people in the world that have planted a monument of shame in the heart of their capital," Hoecke said, referring to the Memorial to the Murdered Jews of Europe.
German politicians and Jewish groups quickly condemned Hoecke's remarks as anti-Semitic and unacceptable. Socialist Left Party member Diether Dehm said he would report the speech for inciting hatred. Vice Chancellor Sigmar Gabriel denounced the remarks, saying "never, never must we allow ourselves to let the demagogy of a Bjeorn Hoecke to go unchallenged."
AfD leaders and some members of the populist party spoke out against Hoecke's speech as well, saying it didn't reflect the party's platform. Marcus Pretzell, the partner of party leader Frauke Petry, tried to distance the party from Hoecke's statements in a Facebook post.
Petry and the AfD have routinely garnered disapproval from establishment politicians for extreme anti-migrant and anti-Islam rhetoric. Petry, the 41-year-old former businesswoman who has led the AfD since 2015, has proposed police should shoot migrants crossing illegally into Germany.
The AfD's attraction to controversy is, at least in part, intentional. Many populist far-right parties, including the AfD, repeat cycles in which a politician says something inflammatory, then criticizes the press for misreporting the remarks and mocks rival politicians expressing outrage for political correctness. An internal AfD paper leaked last month called for calculated "provocations" to force rushed reactions from other parties.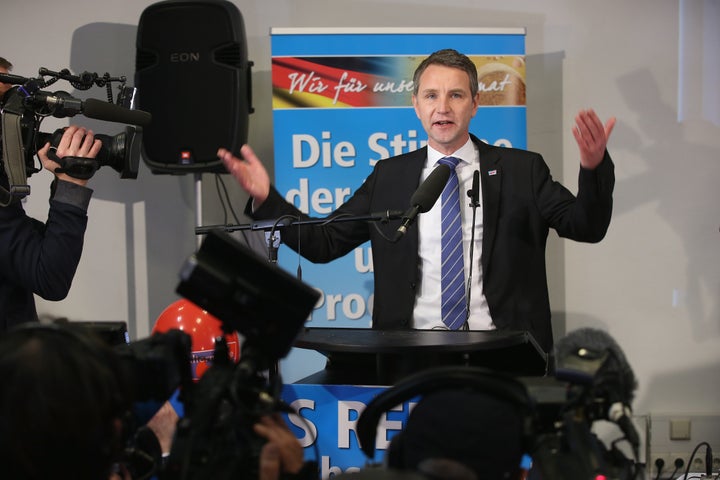 Hoecke has claimed that the media unfairly misconstrued his speech and that he did not criticize the Holocaust. He said he was raising questions about how Germans viewed their history.
The AfD has been divided over anti-Semitism before. Last year, a regional arm of the party split over AfD lawmaker Wolfgang Gedeon's claim that Holocaust denial should be an acceptable form of free expression, and his attempt to diminish the killing of 6 million Jews and millions of others as "certain misdeeds."
The AfD stands to become Germany's third-largest political party after federal elections scheduled for later this year, but will likely be shut out of governing. The party's popularity has rapidly grown since its founding four years ago, embracing a populist, anti-immigrant platform following Petry's takeover in 2015.
Germany has strict laws barring hate speech and Holocaust denial, and can ban political parties deemed to pose a threat to democracy. These laws were in the news earlier this week, during a court case on whether to ban the National Democratic Party, or NPD. The court found that although the NPD had an ideology that resembled the Nazi party, it lacked the support to pose serious harm.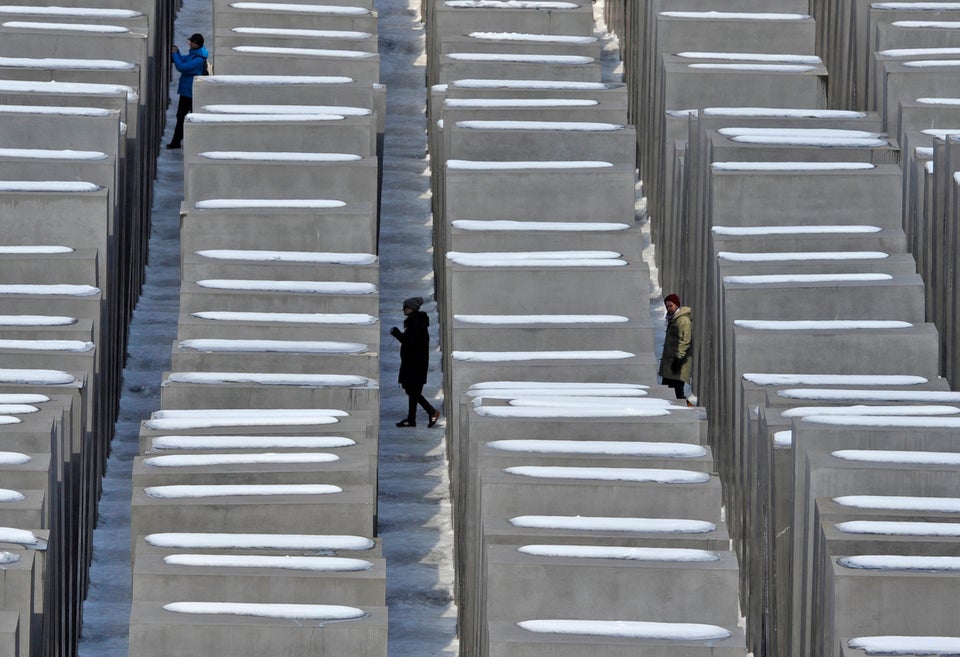 Holocaust Memorials
Popular in the Community