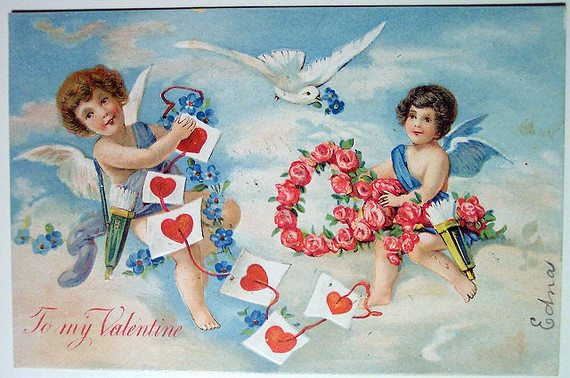 Image by Dave via Flickr.com
Offering ideas for Valentine's Day gifts, Félix Garmendía brings his experience collecting and giving vintage gay photos. The New York vintage photo collector became fascinated and intrigued by these images after discovering Russell Bush's 1998 book, Affectionate Men.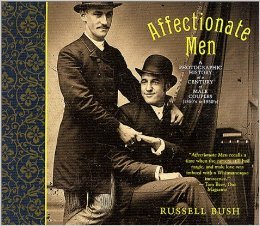 Photo credit: Photo courtesy Amazon.com

Garmendía began to haunt New York flea markets, searching out tintypes, daguerreotypes, cartes-de-visite and even ordinary Kodak prints from the 1950s and 60s with images of men interacting with one another and with the camera itself. "I felt like a was rescuing abandoned children," he explains of his flea market finds. "These images needed to be taken home and treasured not only as objects, but as documents of gay history, behavior, fashion and rights."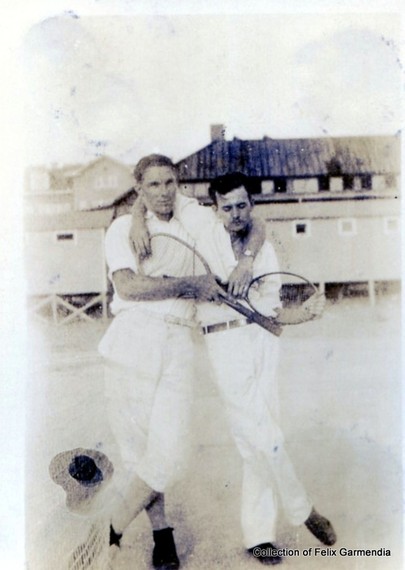 In addition to searching through photos at flea markets, Garmendía took his quest for vintage gay photos to the internet. He says: "I hit the jackpot when I figured out search terms for such images on Ebay. I even managed to locate a vintage photo album that became the home for my collection." He offers the search terms "affectionate men," "affectionate women," "gay interest," and "vintage photo" for Ebay searchers.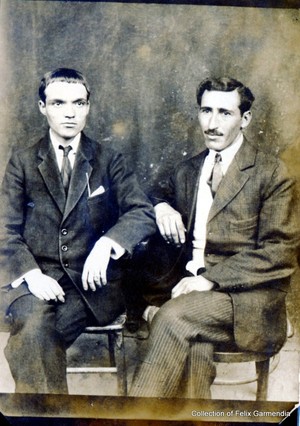 Garmendía's graduate degree in Art Education and Art Criticism from New York University allowed him to accurately date and identify many of the photos by the photographic technology used to create the image. But he says of the images are more than a photographic record. As Garmendías collection grew he felt a personal connection with the photos' subjects. "Having these images in my hand confirmed that, indeed gay people have been around for a long time. I admired the chutzpah of these guys, living in hermetically sealed closets of the Victorian era, to have their photos taken."
He also points out the popularity of affectionate images of Queen Victoria and Prince Albert that dominated the early days of photography. "Images of affection were popular subjects for photos of this era. It's interesting to see the way in which the gay community of each era transformed these images for their own needs."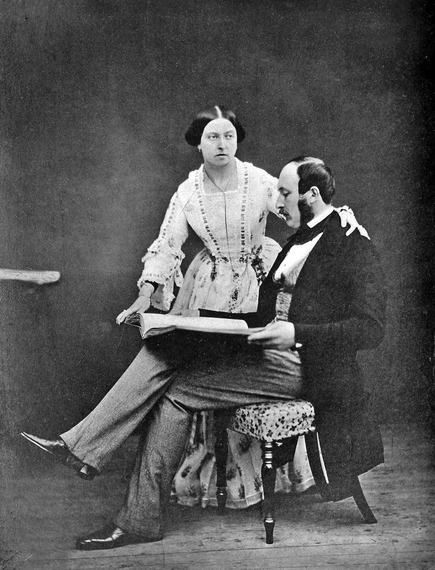 Photo credit: Image via wikimedia commons

Asked about vintage photos as a gift for Valentine's Day, he offered:
They say a photo is worth a thousand words. These images from the past do indeed allow us to express affection to the one we love. But they also allow us to bear witness the bonds of affection from another time and another place. They show us that whatever the circumstances, love will always triumph. They give us hope.
In short, they are the perfect gay Valentine's Day gift.
Calling all HuffPost superfans!
Sign up for membership to become a founding member and help shape HuffPost's next chapter