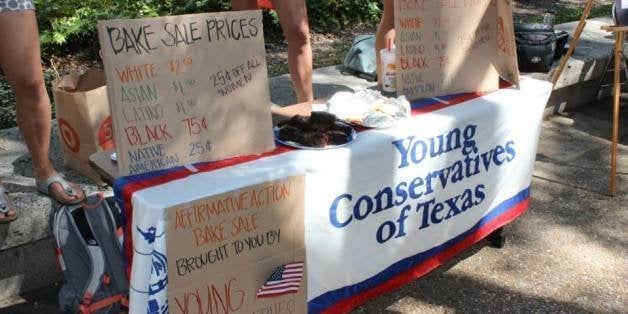 A group of conservative students at the University of Texas at Austin held a bake sale on campus last week, charging different prices for brownies based on the customer's race. The group said it wanted to show why affirmative action is a terrible policy.
The affirmative action bake sale, held Sept. 25, was sponsored by the UT chapter of the Young Conservatives of Texas. Lorenzo Garcia, the group's president, said he wanted to demonstrate that affirmative action is "demeaning to minorities" and creates "reverse discrimination."
White people were charged the most for bake sale brownies, and Native Americans were charged the least.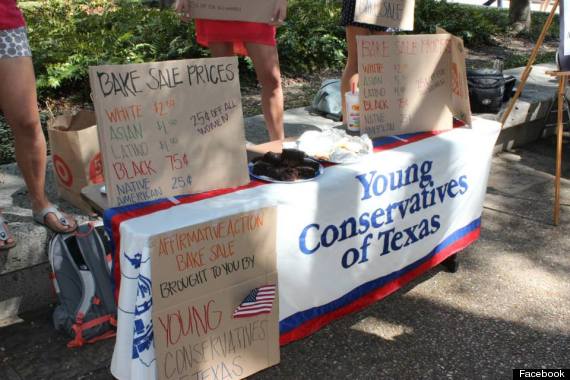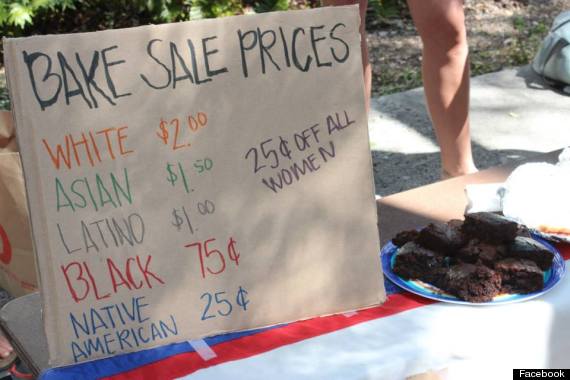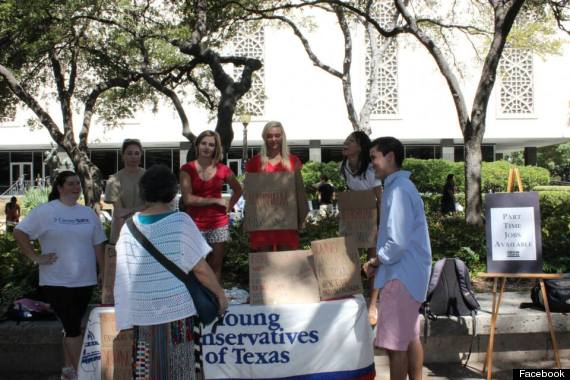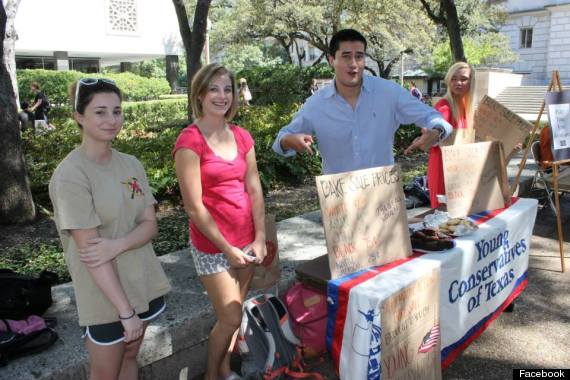 Gregory J. Vincent, the university vice president for diversity and community engagement, called the bake sale "inflammatory and demeaning," as well as "deplorable."
"The choice of a tiered pricing structure creates the misperception that some students either do not belong at the university or do not deserve to have access to our institution -- or worse, that they belong or deserve only to a certain degree," Vincent said in a statement. "Nothing could be further from the truth."
"What's so sad about this whole bake sale (aside from its utter tastelessness and caricaturization of a very serious issue) is that the people involved actually think that they're making a valid intellectual point with their childish actions," Nitchovski wrote. "They are convinced that rather than behaving like attention-seeking children, they are genuinely starting an intellectual discourse."
The conservative students had some defenders, including The College Fix blog, which said they were "standing up for America."
Affirmative action policies, though controversial, have the goal of increasing diversity in college enrollments by using race as a factor in college admissions. The U.S. Supreme Court has said affirmative action is constitutional if it's one of many admission factors and is narrowly tailored to meet the diversity goal.
CORRECTION: A previous version of this article attributed The Daily Texan editorial board's comments to The Horn.
Related
Before You Go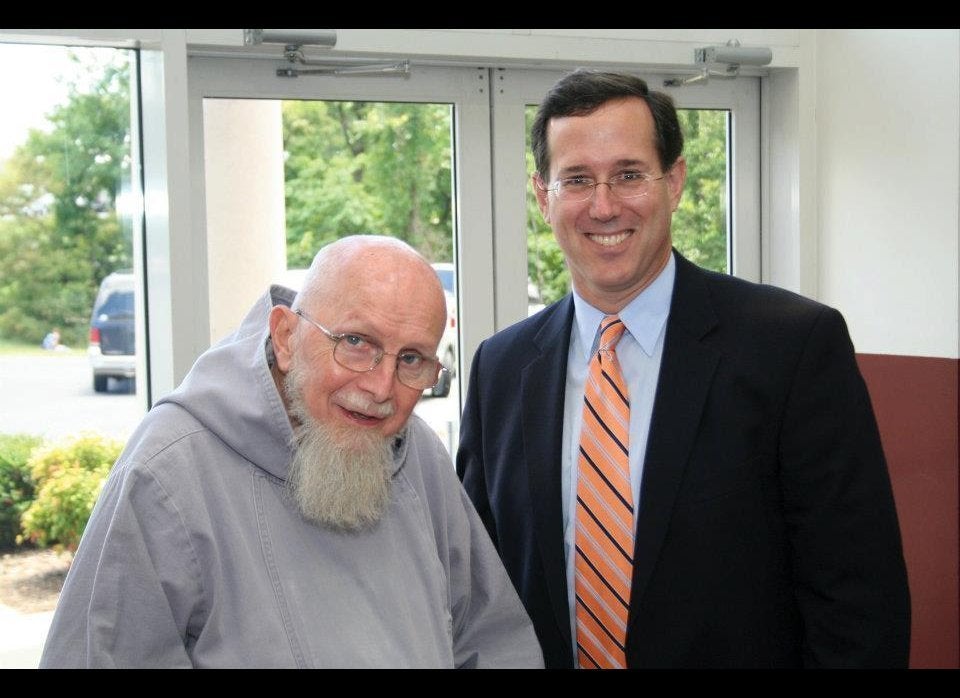 Most Conservative Colleges According To The Young America's Foundation
Popular in the Community