 New polling shows most people between the ages of 18-25 oppose affirmative action, but there's a big racial divide.
Overall, 47 percent oppose programs that make special efforts to help minority students, while 38 percent favor them.
Hispanics support affirmative action programs to redress past discrimination by a margin of 63-22. Young African-American students saw an even greater gap with 75 percent supporting to just nine percent opposed. Those numbers essentially flipped for caucasian students; some 66 percent opposed affirmative action to 19 percent supporting.
The Christian Science Monitor notes this survey comes out just before the Supreme Court hears a case brought against the University of Texas for its admissions practices. The outlet says it has potential to decide the fate of college admissions.
At issue in that case is whether university officials violated the equal protection rights of a white student when they used race as one of several factors to give an extra boost to black and Latino applicants. University officials said the use of race was justified to boost student diversity.
The figures come from a new report released Thursday by the Berkley Center for Religion, Peace & World Affairs at Georgetown University and the Public Religion Research Institute, which includes a national survey of 1,214 young adults was conducted between Aug. 28 and Sept. 10.
The poll also found 9-in-10 young, self-identified Republicans oppose affirmative action, and 6-in-10 Democrats supported such programs.
White Millennials are strongly opposed to affirmative action in college admissions, while black and Hispanic Millennials are more divided. Less than 1-in-10 (8%) white Millennials believe that blacks and other minorities should receive preference in college admissions, while more than 8-in-10 (83%) are opposed. By contrast, more than 4-in-10 (42%) black Millennials believe that blacks and other minorities should receive preference in college admissions to make up for past inequalities, while a similar percentage (44%) think they should not. Nearly 4-in- 10 (39%) Hispanic Millennials think blacks and other minorities should receive preference in college admissions, while 47% are opposed.
Previous polling by CBS/New York Times shows all ages have been split on their support for affirmative action over the past 15 years, though typically at least 50 percent are in favor.
The Berkley Center/Public Religion Research Institute survey found around 7-in-10 younger Millennials do not believe any single group should be singled out for preferential treatment in college admissions or hiring. This includes race as well as LGBT individuals and women.
While most millennials oppose affirmative action on the grounds of making up for past discrimination, 28 percent did agree those programs should be implemented for the purpose of increasing diversity.
Though there's a split on whether millennials support or oppose affirmative action, most of them do not believe they've been affected by it. Fifteen percent say they were "hurt by their race or gender," and 8 percent believe they were helped. This held steady among both genders and most races. The only variation were black millennials, of which 33 percent thought their race would hurt their future career prospects.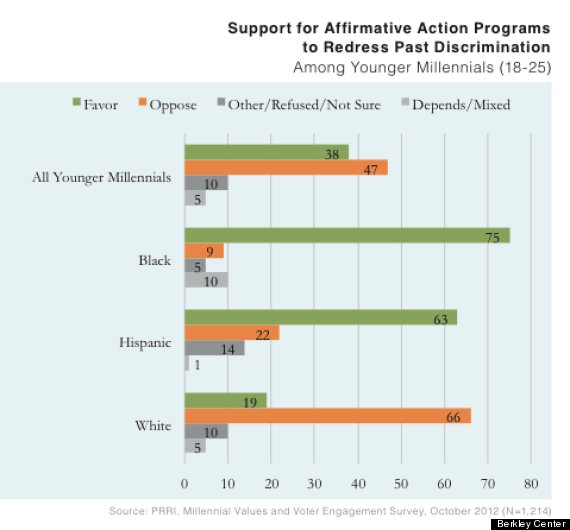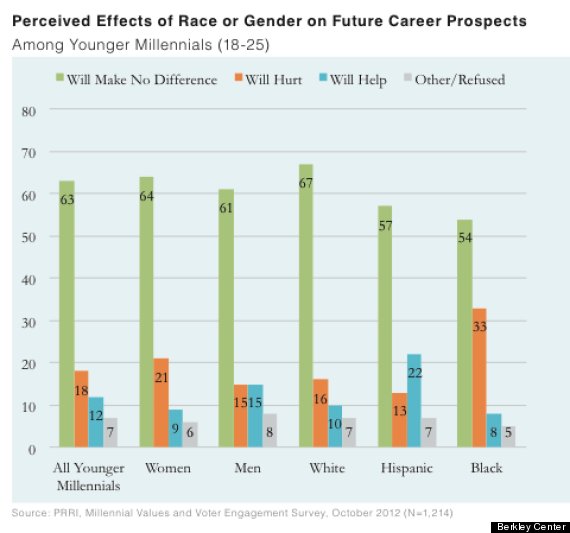 Before You Go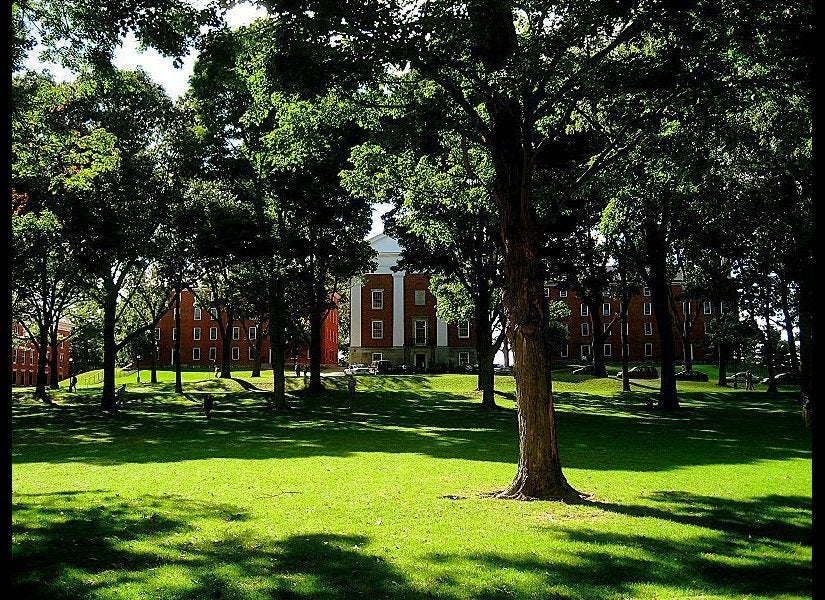 Princeton Review Selectivity 2012
Popular in the Community